5 Things To Do This Weekend, From The Who's 'Tommy' To Plastic Bag Sculptures
Here's what's on tap for the weekend:
Roger Daltrey performs The Who's 'Tommy' | Friday, June 15 | Tanglewood, Lenox
I'll admit — I've never been a big fan of rock operas. But if you're going to mash rock and opera together, you may as well really go for it, and that's exactly what The Who's Roger Daltrey and the Boston Pops intend to do at Tanglewood this weekend, when they apply an appropriately epic sensibility to The Who's seminal rock opera "Tommy."
---
'Timber!' | Through July 15 | Boston Sculptors Gallery
Perhaps you've heard of the Great Pacific Garbage Patch, a massive collection of trash that stretches across a swath of the ocean more than twice the size of Texas. The Cambridge artist Michelle Lougee, inspired (and terrified) by this phenomenon, crochets plastic bags into fantastical sculptures reminiscent of the very sea life threatened by plastic waste. (Read more about the artist and exhibit from writer Pamela Reynolds.)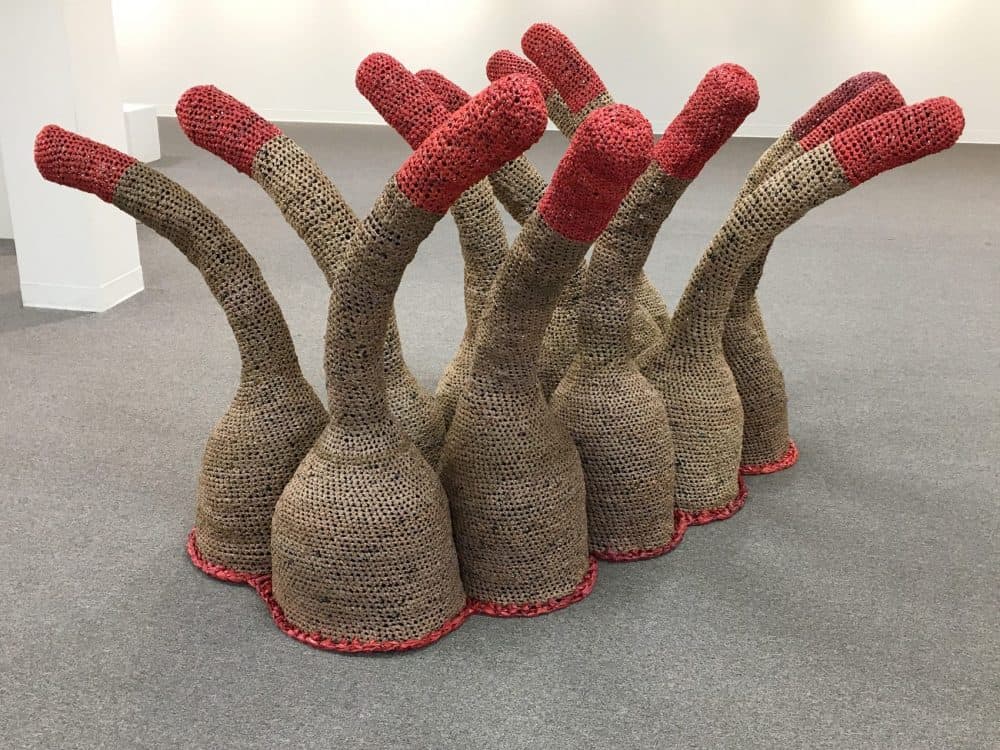 ---
Arab Film Weekend | Friday, June 15 - Sunday, June 17 | Museum of Fine Arts, Boston
The MFA partners with the Boston Palestine Film Festival for a showcase of the best in contemporary Arab cinema. This year's mini-fest highlights female directors and protagonists, and features everything from documentary to indie drama to rom-com.
Here's a trailer for one of the films screening, "Sheikh Jackson":
---
Rockport Chamber Music Festival | Friday, June 15 - July 15 | Rockport
The month-long Rockport Chamber Music Festival kicks off this weekend with Tchaikovsky's influential "Souvenir de Florence," plus a contemporary song cycle by the festival's composer-in-residence Osvaldo Golijov, featuring the soprano Miriam Khalil. (And if you want to go to more things like this, check out Keith Powers' roundup of the best classical music festivals in New England this summer.)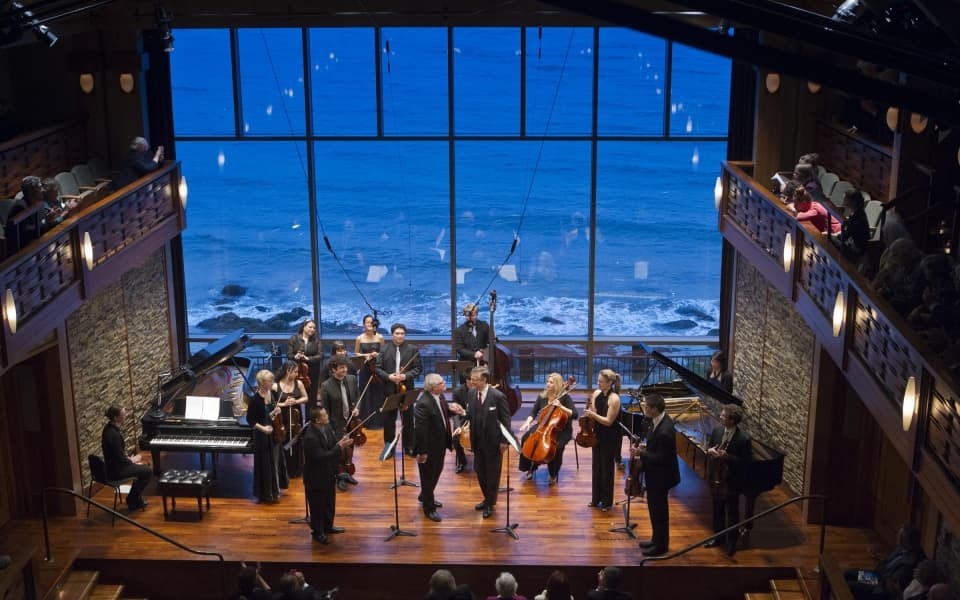 ---
'Fall' | Through Sunday, June 17 | Huntington Avenue Theatre, Boston
"Fall" is based on the true, little-known story about the renowned playwright Arthur Miller: that he kept secret a son born with Down syndrome. This piercing play excavates the tension between Miller's public life and his private truths. (Hear more about the play.)