These Little Leaguers Sure Have Some Big Takes On The Red Sox-Yankees Rivalry
Resume
It begins with some simple questions for my 9-year-old nephew Henry Novick.
"When did you first start thinking about the Yankees versus the Red Sox?" I ask. "When do you remember learning about the rivalry?"
For most of the season, the Yankees and the Red Sox have owned two of the best records in baseball. They take the field Friday night in the Bronx for the start of a three-game series. And I was curious to see how much Henry cares.
He's a Little Leaguer and considers the questions for a while, and then says, "I think I learned [about it] probably when I was 3, when I just started to learn how to listen to regular words and stuff — maybe 2."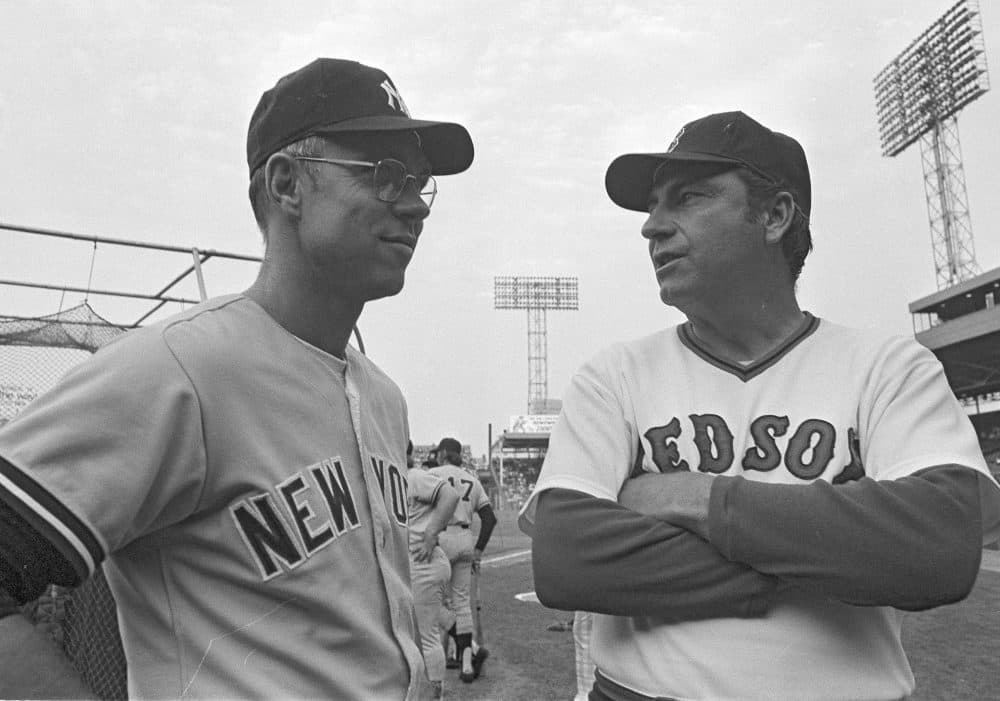 Sounds about right. Loyalty to the Red Sox usually gets passed down from generation to generation. So kids learn early. And like almost everything else in baseball, it's about tradition.
But Major League Baseball is confronting a major problem: Its fan base is aging, and its attendance is declining. What does that mean for Henry and his baseball-loving teammates? And can the Red Sox-Yankees rivalry be part of the solution?
I decide there's only one way to find out: Drive down to Connecticut for one of Henry's Little League games.
With Henry and his teammates gathered in the outfield, I ask, "How many of you are Yankees fans?" Six kids raise their hands.
Then, I ask, "How many of you are Red Sox fans?"
As soon as I mention the Red Sox, the majority of the kids start booing. But they quiet down once their head coach Paul Schatz shouts, "No booing!" Three kids, including Henry, declare their allegiance to the Red Sox.
Henry and his teammates live near the dividing line between Red Sox fans and Yankees fans. That helps explain the Little Leaguers' split loyalties.
But when the game starts on a field near New Haven, everybody roots for each other. The ping of a well-hit ball gets the Little Leaguers screaming.
"Home run, home run, home, home run," they shout. The boys cannot contain their excitement. It's youth baseball at its best.
Amid the general chaos, I wonder whether future generations will be this invested in baseball.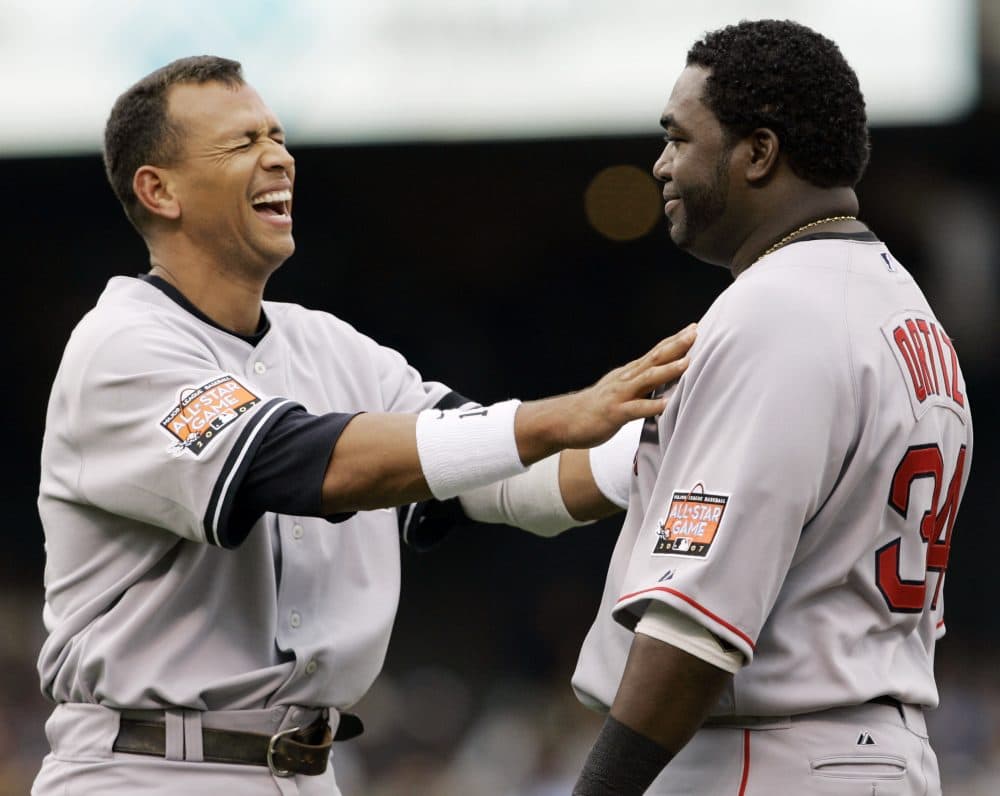 For two decades, the number of kids playing Little League baseball has been declining. And Nielsen numbers show that, of the major pro sports, baseball has the oldest fans. Half are 55 or older.
After the game, I test the Little Leaguers' baseball knowledge and ask, "Who do think is going to win the American League this year?"
No surprise, some kids shout for the Red Sox, while others shout for the Yankees.
But here's where they impress me: The young Red Sox fans make their case by touting Red Sox ace Chris Sale. The young Yankees fans counter by chanting for Yankees ace Luis Severino.
These kids know their stuff — and this is exactly what Major League Baseball wants to hear.
MLB and the players' union have invested $30 million in youth baseball initiatives. It takes a lot to sell a slow-paced, tradition-bound game in a high-speed, high-tech world.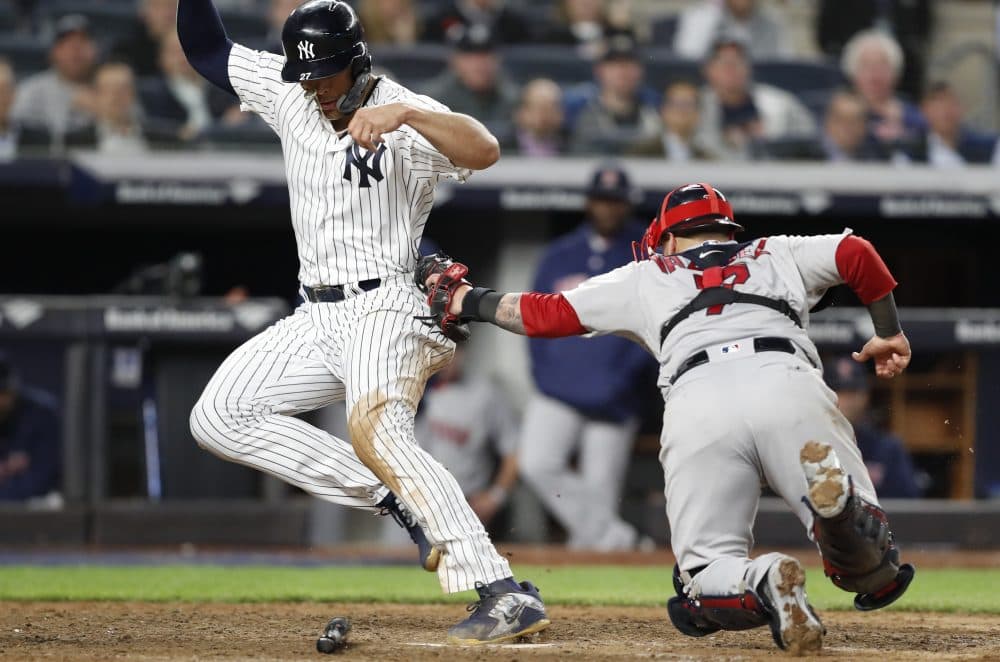 But maybe there's reason for optimism. Why? Because both the rivalry and the Little Leaguers offer an important reminder: Being tradition-bound isn't a bad thing.
I'm talking about traditions inspired by baseball's history and heroes and storied rivalries. Not getting caught up in statistics or debates about rule changes, or discussions of how slow play turns off young fans.
You've got to meet young players where they're at.
And where exactly is that? Consider this: Henry and his teammates fill inevitable lulls in the action by cheering for their teammates. Throughout the game, they chant things like, "Number, number, number … 8, 8, 8. Let's go, number 8," changing the number to match the jersey of the player at bat. They also pass a bag of candy down the bench. There's nothing like a little sugar high to sharpen your baseball skills.
But camaraderie and a bag of candy only get you so far.
That's where the Red Sox-Yankees rivalry comes in.
The kids get it, and they want to be part of the tradition in their own 9-year-old way.
"When [the Yankees and Red Sox] play each other we make bets," says Liam Oliver post-game. "I get to kick him if the Red Sox win. He gets to kick me if the Yankees win."
Liam is one of Henry's teammates and, clearly, a fellow Red Sox fan. His mouth is half full of chocolate-chip cookies. The same goes for the rest of his teammates.
They're eating, laughing and talking Red Sox-Yankees.
Maybe there's still hope for the next generation of baseball fans.
This segment aired on June 29, 2018.