Becoming 'Castle Rock': How Hulu's Creepy New Stephen King Series Is Raising Big Hopes In A Little Mass. Town
Resume
Prolific New England author Stephen King's creepy storytelling is fueling a new streaming series that debuts Wednesday on Hulu. "Castle Rock" is set in Maine, but it was largely shot in the central Massachusetts town of Orange and in Devens at the region's only film production studio with sound stages.
Folks in Orange are hoping for more than big scares with the arrival of this high-profile thriller. Some see the new series as a game-changer for the community, and the state's film industry.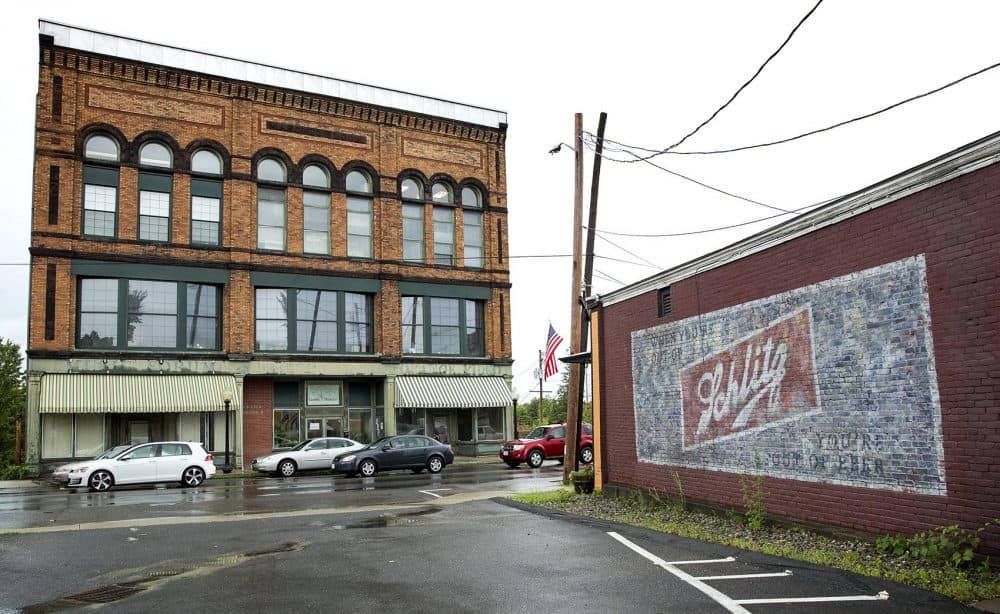 Driving around on a recent gray day, Brenda Anderson of the Orange Police Department pointed out locations crews altered to transform her hometown into the cursed, fictional Castle Rock. There's the dark, red building that played the Mellow Tiger Bar, the stand-in for a real estate office, a residential street that — for the production — was littered with dead crows.
"You know, you run into somebody in the grocery store and the first thing they say is, 'Are you going to watch "Castle Rock"?' " she said after stopping to see a pale green Victorian house where actor Sissy Spacek's character lives. "I mean, they did film in other towns in Massachusetts, but Orange being Castle Rock is a big deal."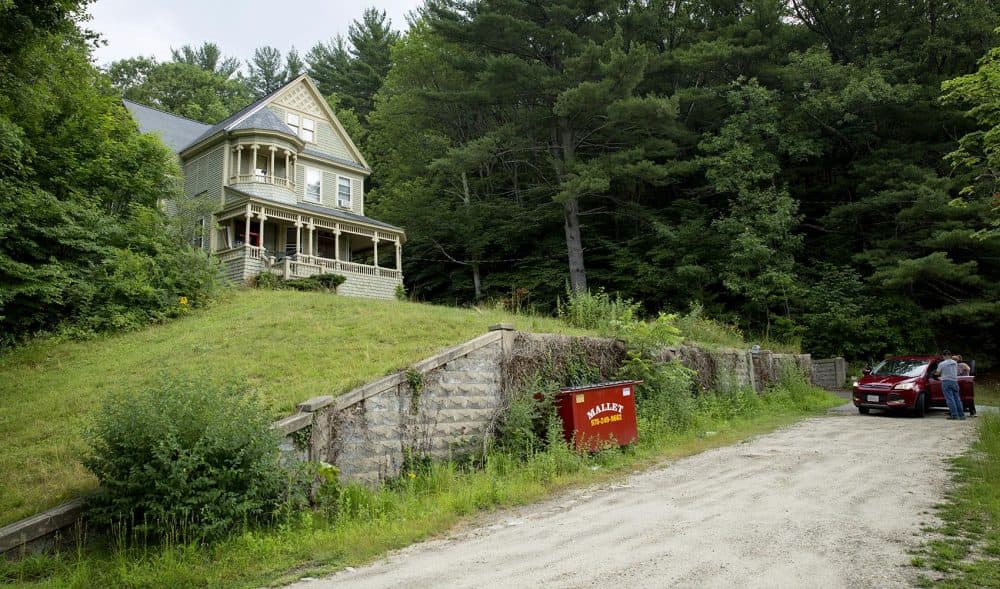 Anderson grew up in this town and said being part of a high-profile production with big names attached to it — like Spacek, King and J.J. Abrams — has been novel for the small, tight-knit community.
"Stuff like this does not happen to the town of Orange," she explained.
Anderson helped coordinate logistics as a star-studded cast and hundreds of behind-the-scenes crew members descended on Orange — population 7,600, about 80 miles outside Boston.
"No offense to you city people, but being out here we're sort of forgotten," she said. "It's like, once you get past 495 then there's like this dead area, and then there's the Berkshires, and you know, stuff like that doesn't happen out here."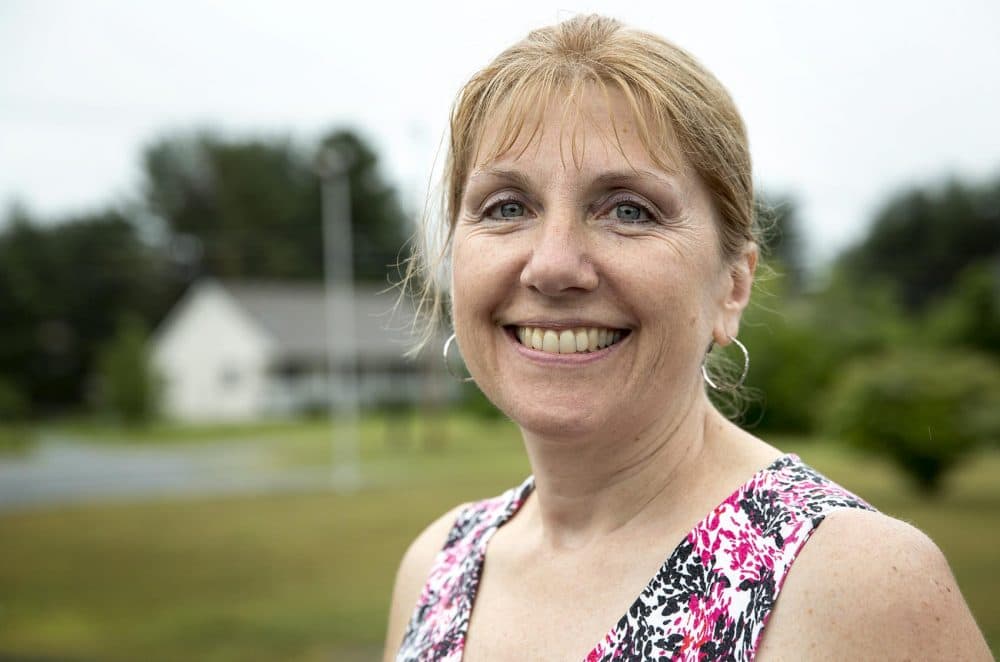 A lot of scripted scary stuff happened out here in places like the cemetery during the nine- to 10-month shoot. The show's plot weaves together some of King's iconic storylines, characters and settings from books like "Shawshank Redemption," "The Shining" and "Needful Things," which actually takes place in a town called Castle Rock.
Anderson said things went smoothly during production, aside from a handful of resident complaints about traffic and detours.
As ominous clouds gathered and rain began to pour, Anderson joked that the weather is always like this in Castle Rock. We headed for shelter in Anderson's second workplace. She owns Trail Head, an outdoor gear and general store, with her husband Paul. It's on a desolate block in the town center that has a lot of empty storefronts.
"Pretty much us and Tech 1 are the only businesses on this strip, everything else closed," Anderson said, "which made it easy for 'Castle Rock' to do stuff for filming."
"Castle Rock" brought some economic sunshine to Orange. The Miller's River Café shares space with Anderson's shop, and co-owner Jeanie Miller said the bump in business from cast and crew was incredibly welcome. "We certainly had our roller skates on for quite some time," she added.
Anderson said the production rented homes for various departments, including makeup and wardrobe. It also paid for new electrical wiring at the struggling Universalist church viewers can see on screen. Grounds crew fixed up a rundown riverside park and then "Castle Rock" gave the town money for future upkeep.
"In a town like this where budgets are always this huge fight, and there's never enough money to go around," she said, this was a huge plus. "The parks department would never get $10,000 to just upgrade. Never."
As a location scout, Alex Berard pitched Orange to the producers. He remembered riding through the town as a kid, on his way to visit his grandparents.
According to numbers aggregated by Berard, who became an assistant location manager, "Castle Rock" spent more than $750,000 on location fees to businesses, residents and the town, which doesn't include money spent on lumber, paint and other supplies from local retailers. He said nearly $100,000 was paid for Orange Police details alone, which Anderson said will help some officers send their kids to college.
But the folks in Orange aren't the only people who've been benefiting from the streaming series' arrival.
About 40 miles away in Devens, general manager Gary Crossen unlocked the door to the cavernous Sound Stage 4 at New England Studios.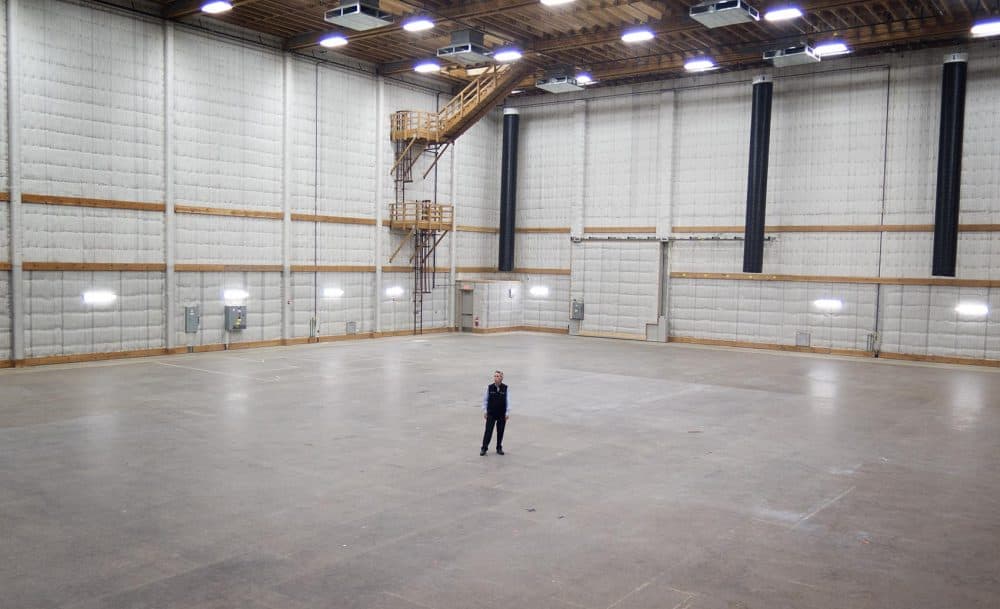 "It's 18,000 square feet — they're all 18,000 square feet," he said as he took me on a tour. "It's 150 feet by 120 feet, 46 feet of elevation to the perms [aka rafters] which is where the technicians work to hang lights and backings and things of that nature."
This full-service production complex houses four, state-of-the-art sound stages like the one we were in. "Daddy's Home 2" built a two-story chalet in here. "Castle Rock" crew replicated the Victorian from Orange where they shot interiors.
"Castle Rock" is the studio's first big-budget, episodic series. And Crossen said it's the first streaming product to shoot its entire first season in Massachusetts, which marks a big step for the evolution of the state's film industry.
"Series television — or series streaming these days — is a big deal for Massachusetts or any state that can attract that kind of a project," Crossen explained, "because it's a more long-term user than a feature film."
Feature films typically swoop in for two to three months, but series stay longer and return if they get renewed for multiple seasons. Now the sets for "Castle Rock" are in "fold and hold" — or tightly packed storage — in Devens waiting to see if they'll be used again for a Season 2.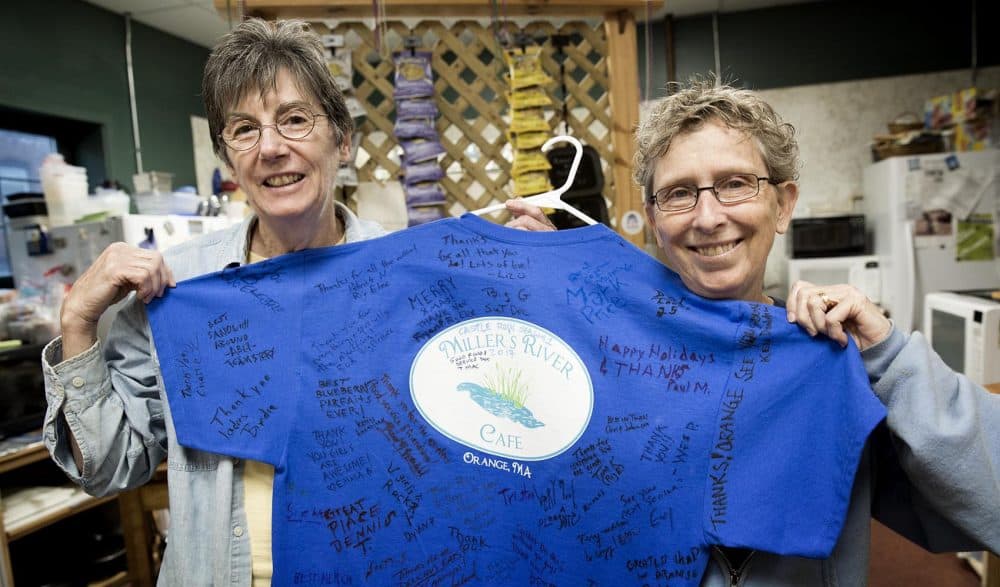 To understand how "Castle Rock" fits in and why it's being seen as a milestone we actually need to go back to 2006. That's when the state instituted the Film Tax Credit to attract Hollywood to Massachusetts. Next came growth in numbers of skilled, local crew to work on incoming productions. Then infrastructure — meaning sound stages where productions could set up shop and film. Crossen and a lot of people see the explosion of multi-season, episodic TV and streaming series over the past decade — and the hunger for high-quality content from providers like Netflix and Hulu -- as new tickets to sustainability. And steady employment.
"This is all about 21st century jobs — just as much as Amazon and Biogen and other companies of that sort," Crossen said, "all of these streaming content providers are also 21st century jobs, and we ought to be leading the league in that as well as in the other areas."
According to IATSE Local 481 business manager Chris O'Donnell, "Castle Rock" employed 381 of his union's workers alone, in Orange, Devens and the other communities where producers shot scenes. The union represents film and TV technicians around New England, including grips, set dressers and set builders.
Growth takes time and is a steady progression, Bruce Mohl, editor of CommonWealth Magazine said. He's followed the film industry and crunched data from the Massachusetts Film Office on the impact of the more than 180 productions that have worked here since the 25 percent Film Tax Credit came into play. But the film tax incentive's value has been controversial, battled over on Beacon Hill and questioned by many, including Mohl.
"You know, if you had any industry and you said, 'Whatever you spend, we're going to cover a quarter of the cost,' I think you'd see growth over time," he said. "It's a very expensive way to boost a business. I just don't know in my head whether the tradeoff is worth it."
That said, Mohl added that if the incentive was reduced or eliminated -- as it has been in some of the other states that have them — the industry here would take a hit.
"This is a business that goes where the numbers work," Mohl said. "And they're very good at creating Maine in Orange, Massachusetts, so they can also create Orange, Massachusetts in Maine if the price is right I imagine."
Mohl also acknowledged that "Castle Rock's" shoot outside 495 represents another shift. Over the past decade productions have mainly been located in and around Boston, but the Hulu team shot in communities including Orange, Tewksbury, Groton, Fitchburg and Acton.
Back at her store in Orange, Brenda Anderson and her husband Paul smiled as they watched their home town in the latest "Castle Rock" trailer. A woman jumps into their river, a drone shot swoops into town, a main character stops in front of the Universalist church.
The whole town is celebrating the series' big premiere, but Anderson said it's already been a very particular kind of game-changer for Orange.
"It made the town feel good about itself," she told me, "It's a beautiful area. But this is something we could actually be proud of. Like, look at our town, Hollywood wanted us. And that's pretty cool."
Anderson says if "Castle Rock" didn't come to town she and her husband might've been forced to shutter their shop. Like a lot of local business owners, they're hoping the series goes on to be a hit and gets a second season. Then TV tourists and Stephen King fans will likely come to see Orange for themselves. Anderson is already stocking her store's shelves with "Castle Rock, Massachusetts" T-shirts and "dark and stormy" "Castle Rock" coffee from a local roaster.