Alzheimer's Drug From Biogen And Eisai Shows Some Promise Of Delaying Disease
03:40
Play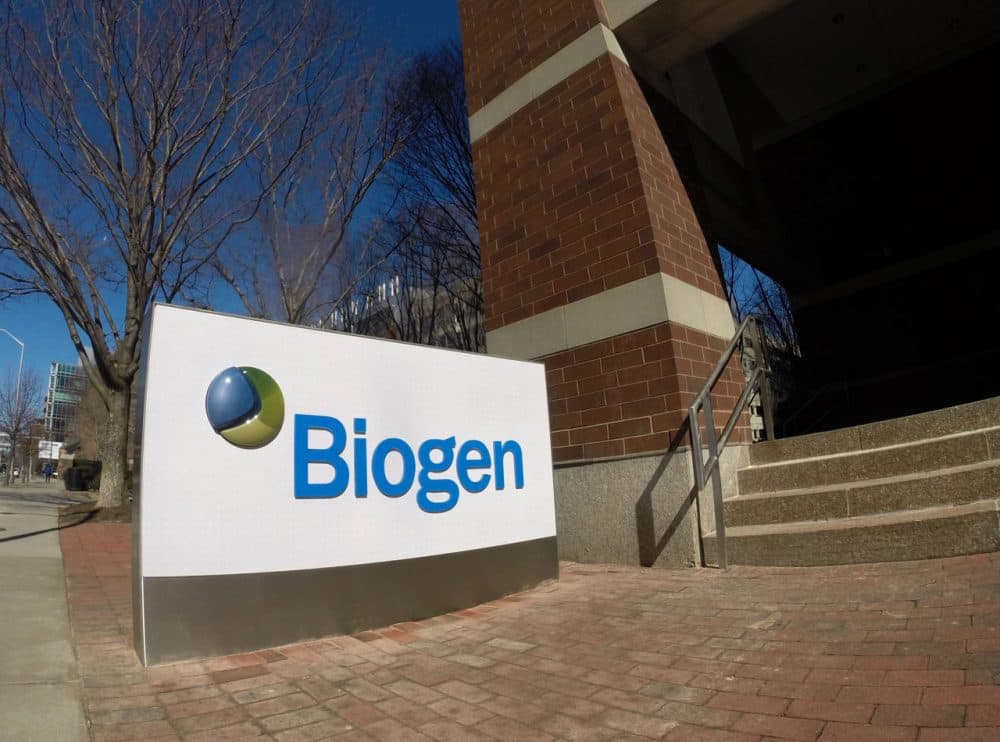 This article is more than 3 years old.
There's some promising news when it comes to treating Alzheimer's. Cambridge-based Biogen and its Japanese partner Eisai announced results from a highly-anticipated study on a drug called BAN2401.
According to their clinical data, the drug helped Alzheimer's patients perform 30 percent better on a cognitive test when compared to patients getting a placebo.
Damian Garde, a reporter for STAT News, talked to Morning Edition about what this announcement means.
Bob Oakes: How big of a deal is this to the almost-six million Americans suffering from Alzheimer's?
Damian Garde: This is potentially very significant but by no means a definitive home run. The upshot is, this is the first time we've seen a clinical drug trial where a drug significantly slowed down the progress of Alzheimer's when compared with a placebo. Patients who got this drug performed 30 percent better on a cognitive test than those who got the placebo. That's not something we've seen before in Alzheimer's.
Did it outperform placebos in all trials?
That's where it gets a little complicated, and there are some caveats. So for one, only a high dose of the drug produced a significant results. The other four doses tested were not better than a placebo. Furthermore, there were key differences between the high-dose patients who performed well and in the other groups. Those differences may explain why the drug seemed to work for some and not for others. The final caveat is that there is an issue with small numbers. That high-dose group, which everyone is focused on, only included about 160 people.
As I understand it, the results were not peer-reviewed.
No. Biogen and Eisai only got the data and completed the trial a few weeks ago. They wanted to get this news as quickly as possible. The deeper analysis that one needs to do to understand a trial like this just hasn't been done yet for the purpose of time.
It seems like there's both skepticism and optimism among Biogen investors. Shares were up three percent yesterday after the news but are down 10 percent in pre-market trading today.
A lot of people are digging in to those caveats we mentioned. And secondly, there's the classic buy on the hype and sell on the news. Biogen was having a great month and some investors decided to take those profits.
What's next for Biogen?
What Biogen needs to do, and what they're almost certainly doing right now, is figure out what they've got here. There are a lot of outstanding questions and some of them can be figured out by digging into the data. Then they have to deal with the FDA. In Alzheimer's, the FDA has required companies to run two large late-stage trials before seeking approval. Experts assume that's going to be the case but Biogen hasn't talked to the FDA yet. The most likely scenario from people I've talked to is that Biogen is going to have to enroll at least one more big study and recruit maybe more than 1,000 patients to test. They'll then see whether that high dose makes a difference in patients with Alzheimer's.
This article was originally published on July 26, 2018.
This segment aired on July 26, 2018.