Needham Astronaut To Fly To ISS On Boeing Commercial Capsule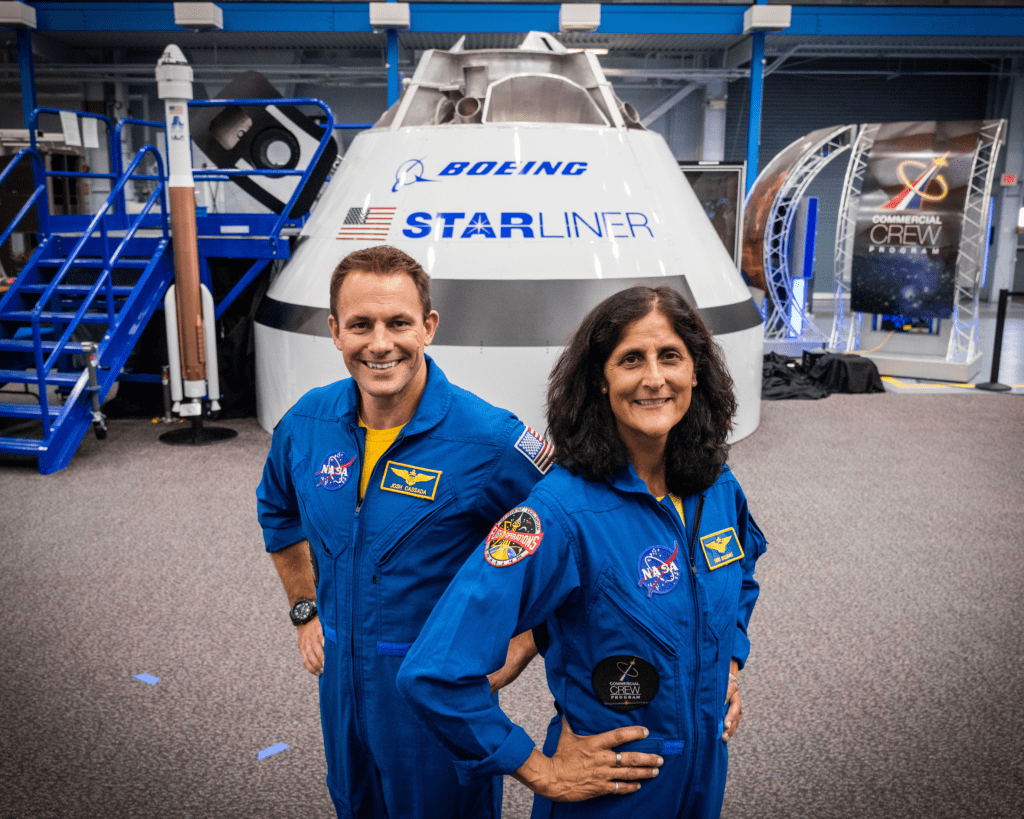 This article is more than 2 years old.
A NASA astronaut from Needham will be one of the first crew members to ever fly a commercial space craft to the International Space Station.
The agency on Friday picked Sunita 'Suni' Williams to be one of two members to launch on Boeing's upcoming commercial CST-100 Starliner capsule. NASA also selected crew members to fly on SpaceX's Crew Dragon vehicle.
At a press conference Friday, Williams said she is excited to use Boeing's craft on the international stage and to help prepare for NASA's future space projects.
"And that's going to help all of us understand a little bit more about how we live and work in space and further on for our next program Orion and SLS," Williams said. "So there's a lot to be done, and we're just the beginning."
NASA says astronaut Josh Cassada will fly alongside Williams when the mission to the ISS launches. That mission will be Cassada's first spaceflight.
It's going to be a little while before either Williams or Cassada leave the launch pad, though.
The Starliner capsule failed a test in June, which has forced Boeing to push back the vehicle's timetable. NASA now expects the initial manned test of the Starliner to happen in mid-2019. Williams and Cassada won't fly until after the successful completion of that mission.
Williams has been a NASA astronaut since 1998.
The agency says she has spent a total of 322 days in space, has performed seven spacewalks and is a previous ISS commander.