Capuano Touts Experience While Pressley Calls For Change At Democratic Forum
03:52
Play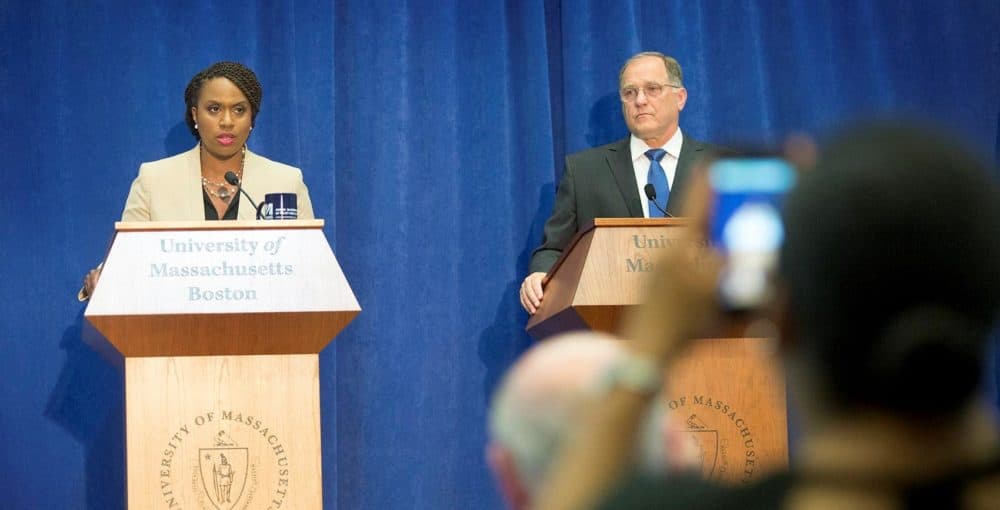 This article is more than 3 years old.
Although they agree on most issues, Congressman Michael Capuano and his challenger, Boston City Councilor Ayanna Pressley, sought to sharpen their differences Tuesday afternoon in a forum sponsored by WBUR, the Boston Globe and the McCormack School of Public Policy at UMass Boston.
This debate wasn't about policy differences. Instead, it was experience against a call for change.
Capuano has represented the state's 7th Congressional District for 10 terms, and he wants to go back to Washington for an 11th. He's a progressive, endorsed by the Congressional Black Caucus. He supports single-payer health care, voted against the Gulf War, and casts himself as an experienced lawmaker determined to oppose what he says is the biggest threat to his district: the president of the United States.
"With Donald Trump in the White House, we are in the fight of our lives. He's threatening everything we care about — from health care to the environment, to a woman's right to choose, Social Security and Medicare," said Capuano.
Pressley takes issue with none of that, but instead, casts herself as the movement-building candidate of change. She's the first woman of color elected to the Boston City Council, and says she has the background and perspective to represent the state's only majority-minority district, where there's deep economic inequality.
"The 7th Congressional District is one of the most diverse districts, and yet it is also one of the most unequal in this delegation, and perhaps even in our country. I'm running because this district deserves, and these times require, bold, activist leadership," she said.
In a challenge to Capuano, Pressley suggested that in a state as blue as Massachusetts, it's not enough to be a reliable liberal vote. She suggested that Capuano belongs to a Democratic Party that did too little for the 7th district — even when the Democrats were in power.
"The Democrats were in the majority and we had seniority, and how did we leverage it? What did we do with it to specifically address these disparate outcomes in the 7th district? That's what I am specifically focused on," she said.
Capuano pushed back. He pointed out that the Democrats passed the Affordable Care Act, which helped millions of poor Americans, when they were in power. He touted his own record of delivering for low-income neighborhoods in the district, including extending the Silver Line and improving community health centers and affordable housing projects in Boston. And he returned more than once to the value of his long experience.
"It does take a while to learn how to get things done in Congress. I've done it, and I've been there for a while, and my record speaks for itself — not just voting the right way, but also advocating for the right things," he said. "That's why I have a 100 percent rating from the NAACP, a 100 percent rating from Planned Parenthood. Those are not just given out because you happened to just show up and push the right button. It's about leadership."
The 7th includes most of Boston, and about half of Cambridge and Milton, as well as the cities of Chelsea, Everett, Randolph and Somerville.
The latest WBUR poll, which came out last week, found that Capuano has a 13-point lead over Pressley. But it also found that Pressley leads slightly in Boston and among nonwhite and younger voters. So her challenge — and the goal she articulated Tuesday — is to energize a new generation of voters in the district.
She says this race is about the soul of the Democratic Party. But with virtually no policy differences between them, Capuano insists it's about who's best positioned to make the Democratic party work.
This segment aired on August 8, 2018.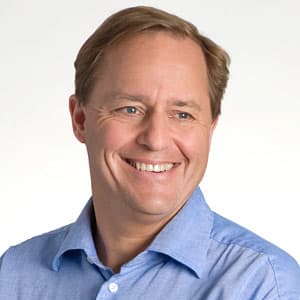 Anthony Brooks Senior Political Reporter
Anthony Brooks is WBUR's senior political reporter.