Forecast: Humid Again Today, Some Relief Friday
The National Weather Service has issued another heat advisory for today, covering most of the state except for western Massachusetts and the Cape and Islands. If Boston does reach 90 today, it will be the third day in a row at 90 or higher and would put us in an official heat wave, the second of the year.
There is a frontal system back to the west, which will possibly kick off a few showers and thunderstorms later this afternoon and evening, moving from the higher elevations to the seashore. This doesn't look to be a classic severe weather day, but any of these showers and storms could contain some heavy downpours with very heavy rain accumulations in a short period of time.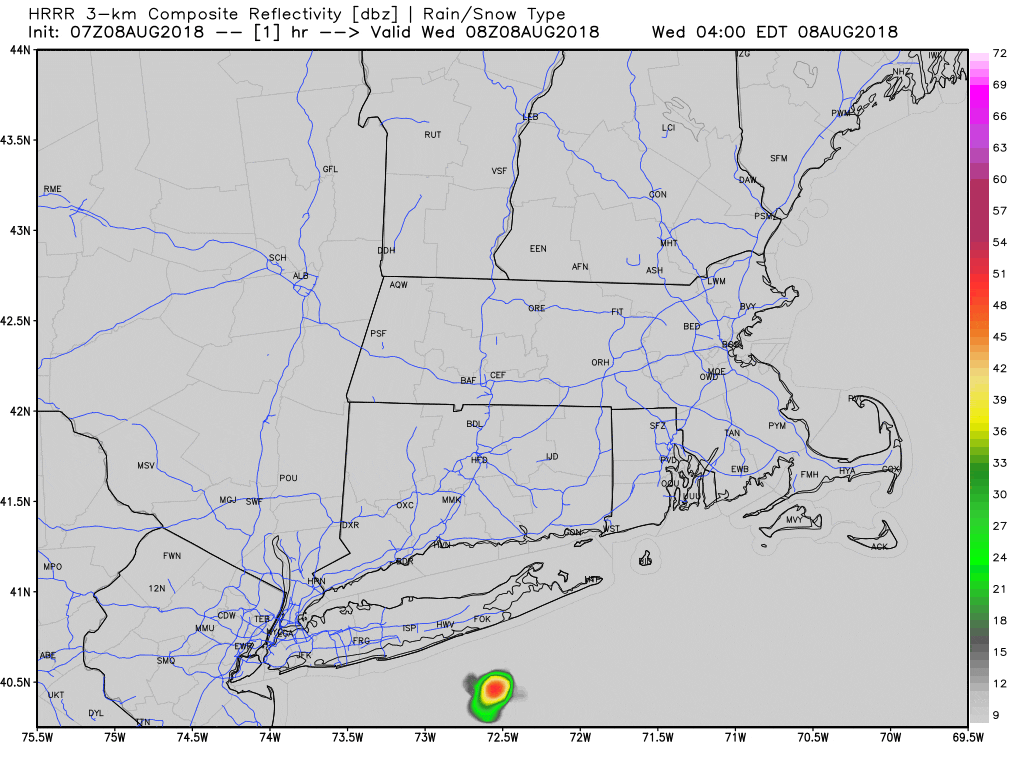 The showers last into tomorrow morning before skies clear with a blend of clouds and sunshine. The humidity will be high on Thursday.
Friday looks to be a very nice day with abundant sunshine and warm temperatures. The dew point will fall and it won't be nearly as oppressive as we've seen the past week. Right now the weekend looks to feature clouds, sunshine and a small risk of a shower, with temperatures in the lower 80s and moderate levels of humidity.
You can follow my updates here and on Twitter @growingwisdom.
---
Wednesday: Sunshine/clouds. Afternoon showers and storms possible. Highs in the upper 80s to low 90s. 78-85 Cape/Islands.
Wednesday Night: Very warm and muggy. Chance of showers/storms. Lows 70-75.
Thursday: Sunshine and clouds, not as hot. Highs in the 80s. Scattered showers early.
Friday: Sunshine and clouds. Warm highs in the mid-80s.
Saturday: Sunshine and clouds, brief passing shower, but mainly dry. Highs 78-83.
Sunday: Partly sunny. Highs in the lower 80s.