Town Of Danvers Seeks To Dismiss Lawsuit From Family Of Slain Teacher
This article is more than 1 year old.
A Massachusetts judge is considering whether to dismiss the lawsuit filed by the family of a high school teacher who was raped and killed by one of her students five years ago.
The family of Colleen Ritzer was in court in Lawrence on Thursday as lawyers for the town of Danvers and Danvers High School asked the judge to throw out the family's lawsuit.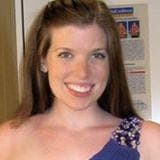 The Salem News reports the judge urged all parties to consider court supervised conciliation, but says he will need time to consider case law before making a decision.
Ritzer was killed inside Danvers High in 2013. The then 14-year-old student Philip Chism was convicted of murder and sentenced to life in prison with eligibility for parole in 40 years.
The lawsuit seeks answers for questions surrounding Ritzer's death.