Teens In Mattapan Create A Different Kind Of Opera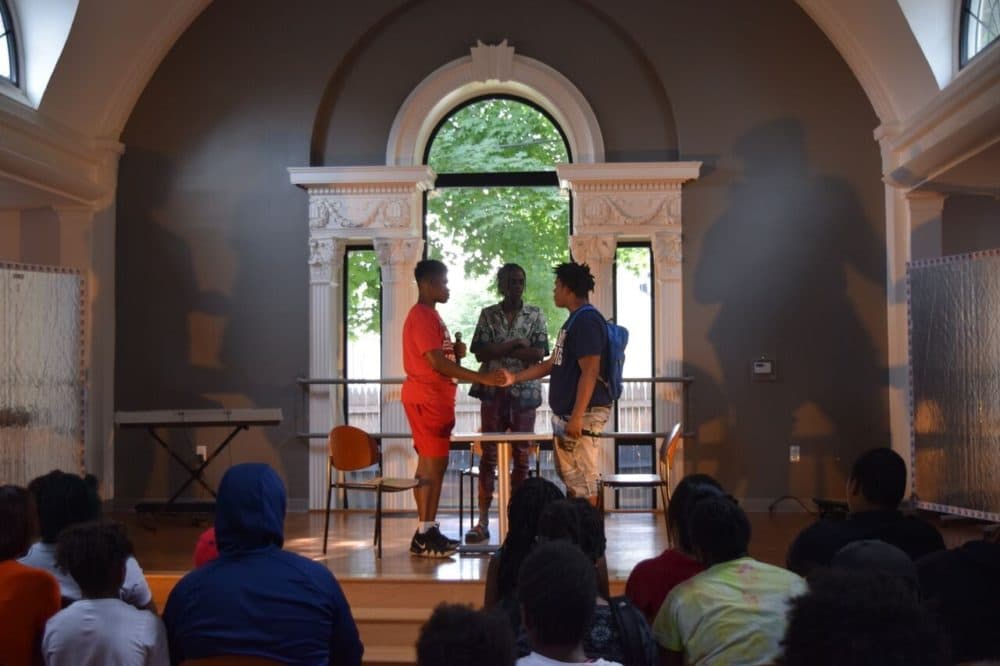 This article is more than 3 years old.
"Opera is an art form that can hold deep and intense emotions and present them to the community in a really compelling way," said Rebecca Kirk, manager of education programs at the Boston Lyric Opera.
This summer, a group of Mattapan teens devised their own opera — titled "The Conversation" — that didn't quite sound or look like a traditional opera, but it certainly brought the artists' feelings to the stage. The story focused on a community left reeling when a fight between Big Hundo (Jaye Kincade) and Lil Dubz (D'Ahmen Holloman) ends in the shooting death of a young boy. The child's death spurs the Godfather — expertly played by Clark LaCossade, who himself lost a brother to gun violence — to broker peace.
On stage at the Boys & Girls Club of Boston's Mattapan Teen Center last Friday, the show had all the key elements of a great story: drama, tension and resolve. There was added urgency in the story's themes as the neighborhood grappled with a triple shooting last week.
Instead of an orchestra and a series of dramatic operatic solos with a chorus, the teens used hip-hop, live guitar and poetic rhymes in the show.
"For these purposes, I would say we're calling an opera storytelling through music and theater. And, the kind of music is, you know, up to the students and the youth and those who are creating it," Kirk said.
The teens, ranging in age from early to late teens, spent several weeks in a Boston Lyric Opera workshop at the Mattapan Teen Center learning how to create their own.
Before creating a script, the workshop leader, Devin Ferreira — who is a BLO teaching artist, musician and former director of performing arts at the Mattapan Teen Center — got the cast up to speed on opera basics.
"At the beginning of the program, we went over a ton of stuff, kind of familiarizing them with traditional opera terms and the different roles and the way that the different parts of the opera are put together. We covered all that in the beginning and [then we] kind of figured out a way to make it our own," explained Ferreira.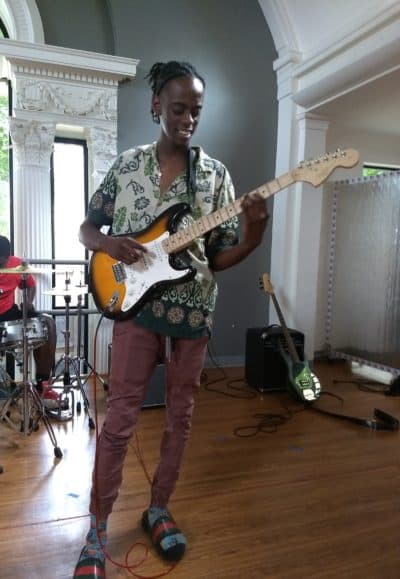 During the performance, the youth owned their characters onstage. Nineteen-year-old LaCossade delivered his moving, verbal aria with sincerity and focus, while Kincaid, 13, and Holloman, 16, sparred back and forth in climatic, swaying dialogue. In the end, through discussion and the transformative power of music, the characters make amends and put on a benefit concert with a song produced by LaCossade, an audio engineering student at the University of Massachusetts Lowell.
After the show, some of the cast, Ferreira, Kirk and BLO teaching artist Lydia Jane Graeff all sat down to talk about the experience. The teens reflected on the performance and shared what they learned.
"I want to say I appreciate how well every one of you all brought people into our world," LaCossade told the group. "If you think about it, we only had a stage and couple of props, you know, but we were able to create a scene, a vision, and help people come to the place we were trying to bring them to."
Another student, Jacory Martin, 16, said, "I just remember when [Devin] offered the opportunity to do this. You were telling me about what the process was going to be like and the people you wanted to include in this. It's just crazy how your idea was brought to life. It's just like, we have the power to bring anything to life. It's not just this play, but everything."
After listening intently and jumping in to encourage the group intermittently, Ferreira asked the teens to hold on to these feelings.
"I want you to remember these moments … when you're feeling down about yourself or feeling down about maybe a performance or production, hold on to these moments of strength and have them to lift you up in those down times," Ferreira said. "And know and have faith that this is going to work out and it's going to be better than you would have hoped … and don't forget that the show must go on. It will go on and things will come together for it."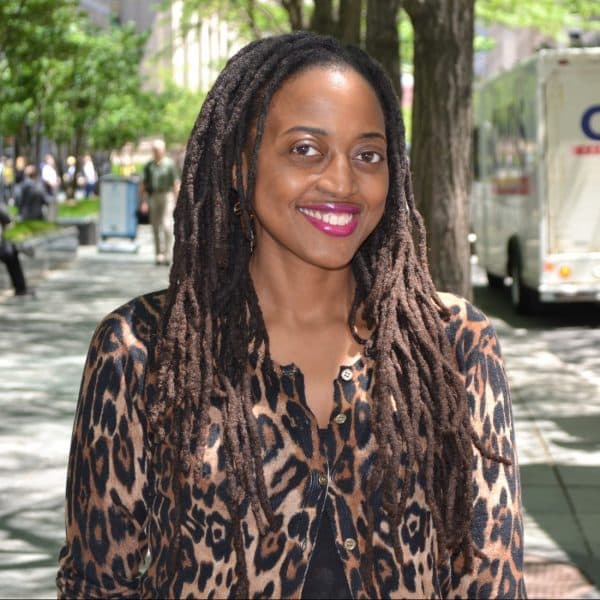 Jacquinn Sinclair Performing Arts Writer
Jacquinn Sinclair is a freelance arts and entertainment writer whose work has appeared in Performer Magazine, The Philadelphia Tribune and Exhale Magazine.