5 Things To Do This Weekend, From A Pickle Fest To Leonard Bernstein
This article is more than 3 years old.
Summer is waning, but festival season is still going strong. Here are three distinctive Boston fests, plus a couple other excellent summer-ending activities for the weekend:
Latino Family Festival | Sunday, Aug. 26 | Fenway Park, Boston
The $10 festival, presented by El Mundo, takes over Fenway Park for the day. Attractions include a "kid zone" with family-friendly activities and a musical lineup headlined by the Dominican salsa star "El Canario" José Alberto, and the Latin Grammy-winning merengue singer Elvis Crespo.
---
Fuller Craft Museum | Through Oct. 21 | Brockton 
The Fuller Craft Museum in Brockton has three play-themed exhibitions currently on display. "Grounds for Play" brings a spirit of adventure to the museum's expansive grounds with whimsical sculptures, while the large-scale installations "Playtime in the Making" and "FORTitude: The Art of Play" allow visitors to get up close and personal with the creative process.
---
NEON Retrofest | Friday, Aug. 24 - Sunday, Aug. 26 | Rhode Island
Debuting this year, the NEON Retrofest harnesses the nostalgia for old technology and media that has lately suffused popular culture in TV shows like "Stranger Things" and fashion fads like Cyberpunk. The heart of the event is its lineup of synthwave acts, but it also features films screenings, arcade games, board games and, of course, a yacht rock lounge.
---
Leonard Bernstein Centennial | Saturday, Aug. 25 | Tanglewood
In honor of Leonard Bernstein's 100th birthday, the BSO at Tanglewood presents a blowout gala celebration with an all-star lineup that includes Audra McDonald and Yo-Yo Ma among the featured soloists.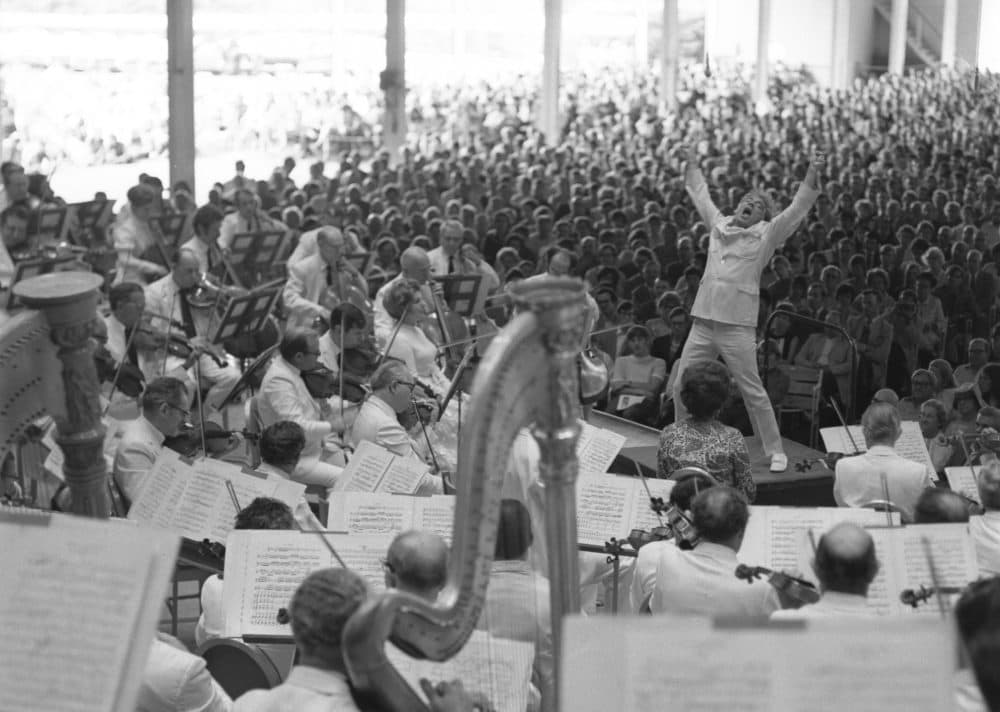 ---
Boston Fermentation Festival | Sunday, Aug. 26 | Boston Public Market
The Boston Fermentation Festival is so much more than just pickles — it's a celebration of all things fermented, and for the delicate art of fermentation itself. Go for the free samples, stay for the communal saurkeraut-making event.