Incumbent Secretary Of State Galvin Defeats Challenger Zakim After Lively Race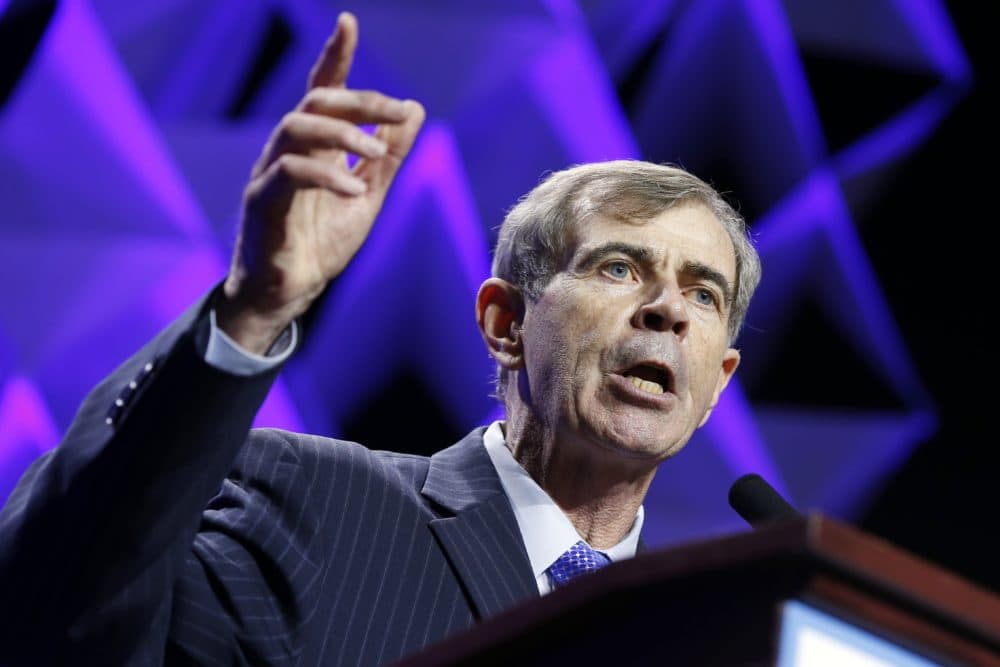 This article is more than 4 years old.
Secretary of State William Galvin has beaten challenger Josh Zakim, a Boston city councilor, for the Democratic nomination for the office Galvin has held since 1995.
Zakim, 34, was 67-year-old Galvin's first primary challenger in a dozen years, and it was a heated race. Zakim said Galvin represented the "status quo," and said it was time for a change in the statewide office. Galvin, meanwhile, hit at his opponent for being unqualified and inexperienced, touting his own experience as his strength.
Galvin stepped up his campaign's efforts after Zakim was endorsed by his party during its June convention in Worcester.
The two clashed about voting records, and during an August debate, Zakim also criticized Galvin for selecting Tuesday's date for the primaries, saying that voter turnout could suffer because it directly followed the Labor Day holiday.
Galvin must now face off against Republican Anthony Amore in November to maintain oversight of the state's elections, securities and public records.