Geoff Diehl Handily Wins Republican Nomination For U.S. Senate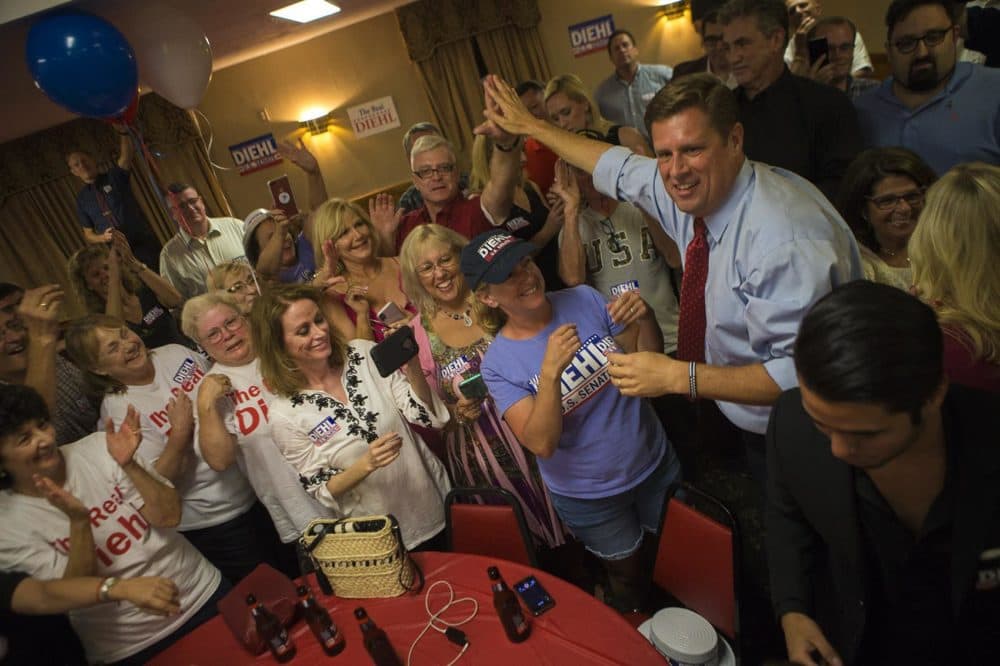 This article is more than 4 years old.
Massachusetts state Rep. Geoff Diehl has ousted his two competitors to secure the Republican nomination for U.S. Senate in a long-shot bid to unseat Sen. Elizabeth Warren.
Diehl, the chair of Donald Trump's 2016 presidential campaign in Massachusetts, decisively won the three-way state primary race Tuesday against former Romney administration official Beth Lindstrom and Winchester investor John Kingston. With 82 percent of precincts reporting, Diehl took more than half of the vote. Kingston was a distant second place, securing 27 percent of votes; Lindstrom was solidly in last place, with 18 percent.
Of the three candidates, Diehl has long been seen as the candidate most on board with President Trump's initiatives.
He has frequently billed himself a candidate who stands against tax increases, touting in particular his work as a state legislator to prevent automatic gas tax hikes for Massachusetts residents. The 49-year-old Whitman resident was elected to Beacon Hill in 2011 and has since represented the 7th Plymouth District.
Diehl has lobbed several attacks at Warren, saying she "grandstands" on several issues, including illegal immigration. He has called the Cambridge Democrat a "very dividing" voice in Congress and also accused her of neglecting the needs of Massachusetts residents so she can prepare for a 2020 presidential bid.
For her part, Warren, 69, has insisted: "[I am] not running for president in 2020, I'm running for the Senate in 2018."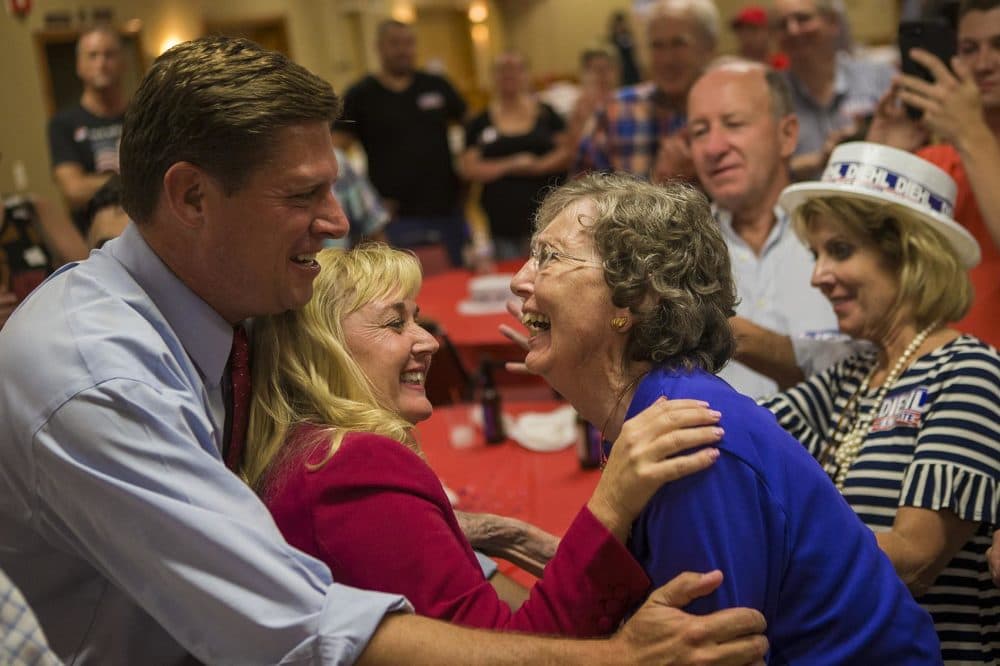 Favored by some of the most conservative members of the state's party, GOP delegates threw their support behind Diehl in April, granting him 55 percent of votes at the state convention.
Still, throughout the primary campaign, Diehl and his two GOP opponents -- struggled mightily to gain name recognition among voters. In this area, Diehl fared only marginally better than his opponents.
WBUR polling over the past several months has shown Massachusetts voters are firmly expected to keep Warren in the Senate come November.
This article was originally published on September 04, 2018.