Preserving The Queer Exuberance Of Voguing In A Roxbury Basement
Play
This article is more than 4 years old.
On a recent Tuesday night, in a basement in Roxbury, people of varying ages danced around each other in what looked like one part fashion-show-runway struts and another part extemporaneous dance combat. For all the unchoreographed movements, the scene also looked elegantly synchronized — like a mashup of ballet and break dancing.
The dancers are preserving the vintage underground art form of voguing, which was pioneered by queer black and Latino youth in 1980s New York.
Every Monday and Tuesday, Boston GLASS, a program of the Justice Resource Institute, hosts Vogue Hour.
One of the dancers, Erin Ebony, started off slow and then became more animated. Donning a tinsel wig and a leather jacket with silver buckles, she stuck her tongue out as she moved her limbs.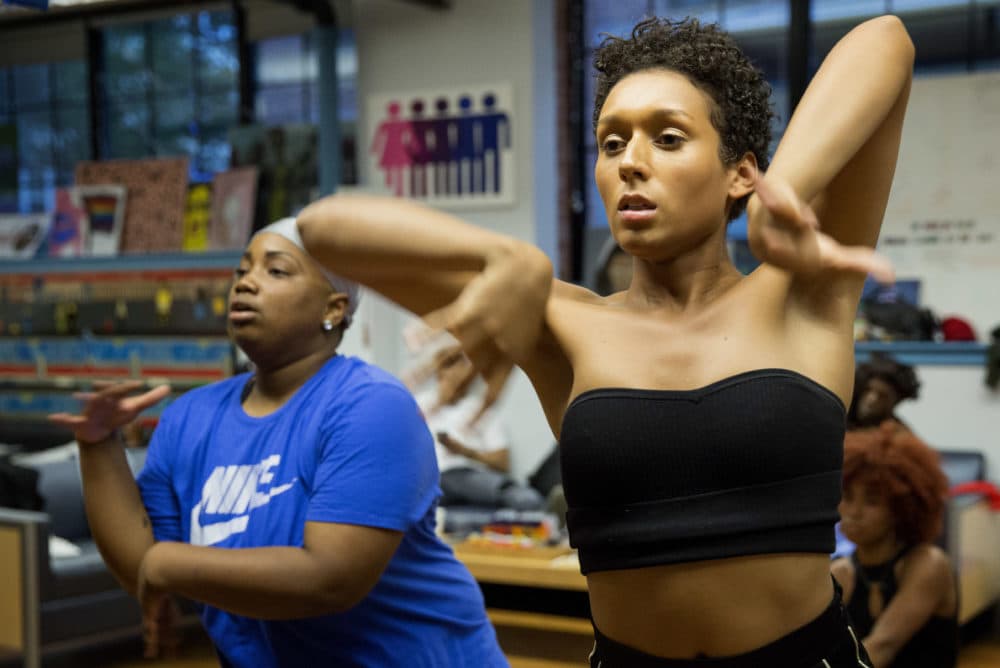 "I just really like to embody this alter ego, similar to Sasha Fierce with Beyoncé," Ebony said. "Just take yourself to that place and that's what takes your vogue to the next level."
Ebony said that inherent license to be feminine was particularly important to her eight years ago when she came out as trans. Voguing helped her affirm her identity. She said it's almost like a telepathic energy that connects the queer community.
"We don't have many spaces where we can go and authentically be ourselves. It creates a space for us," Ebony said. "We can do it in the street, we can do it in our homes, we can do it in the privacy of our rooms and still feel connected to one another. Just as long as we have each other and we understand, that's all that really matters when it comes to vogue."
Ebony is part of a younger generation keeping voguing alive. But the ability to free oneself through the art form connects newcomers and veterans.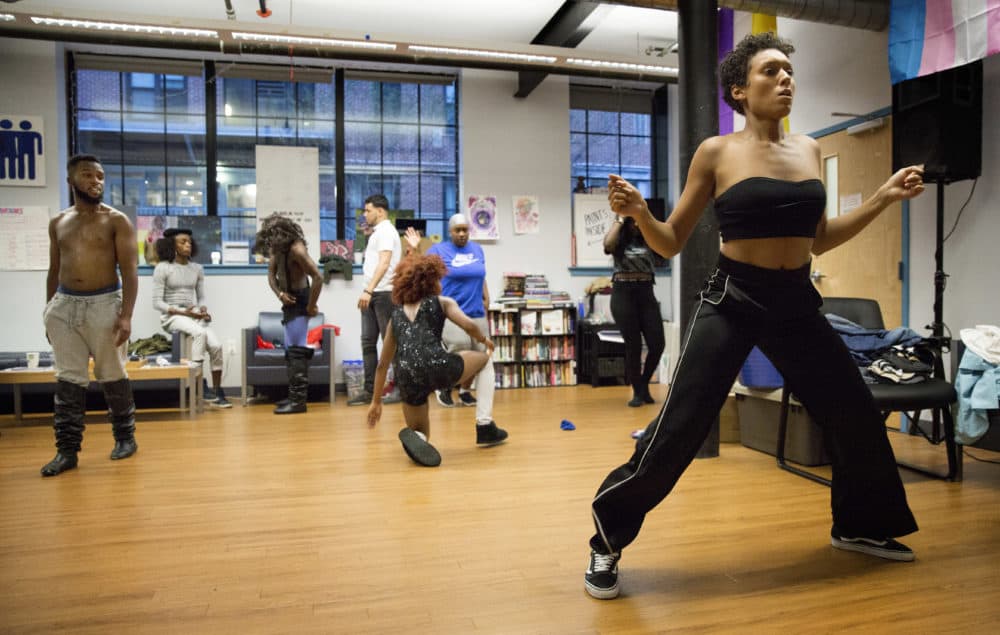 Tarik Spriggs has been voguing for decades. His stage name is Tarik St. Clair and he refers to himself as "the legendary father of the house of St. Clair, the Boston chapter." In voguing culture, a house is like a team or a family that all compete together.
For Spriggs, the dance allows him to express his effeminate side, a subversive act for a black man, he said. Wearing a wig and a revealing leotard, Spriggs said there's a confining expectation for black men to be overtly masculine.
"We're not really allowed to express ourselves in certain ways. Growing up, it's just our experience, we're always told not to show off," Spriggs said. "When I'm voguing, now I can show off. I'm supposed to show off."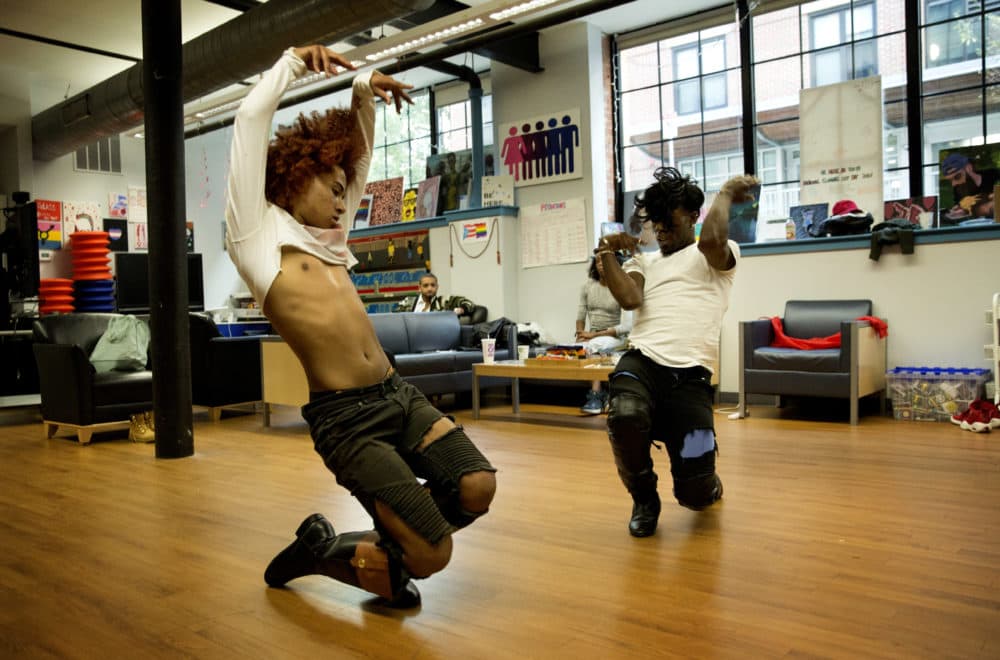 By day, Spriggs is an HIV prevention services coordinator. He said during the AIDS crisis in the '80s, vogue was used as a form of preservation. Attendees of vogue events would often have to bring condoms to participate and condoms would be distributed.
"We weren't getting the messages back in the day about HIV," Spriggs said. "We [didn't know] how people were becoming infected and how to protect ourselves."
That's what was so powerful about voguing — it made people feel invincible, in control and desired in a time of uncertainty. And that holds true today.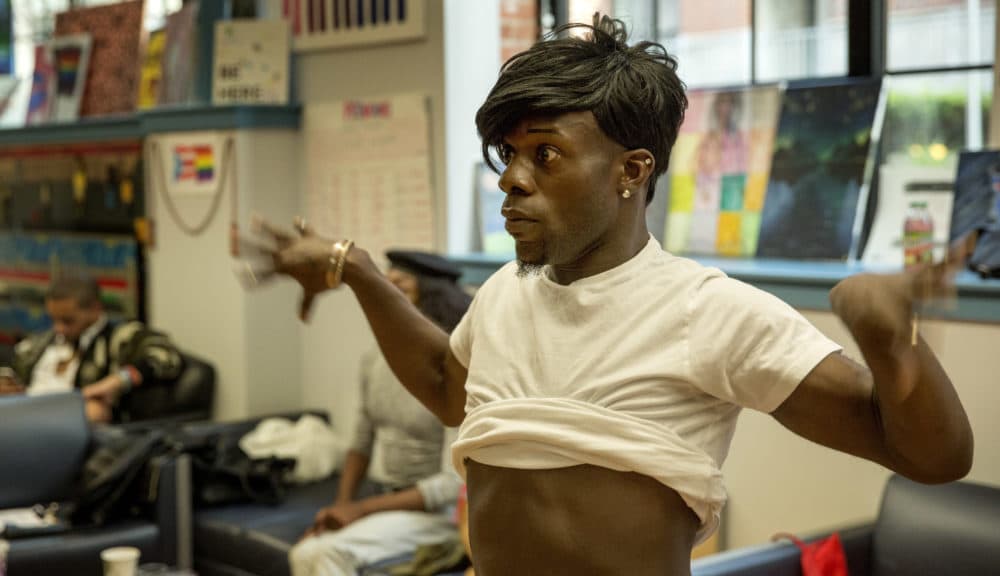 "You just automatically transform," Spriggs said, snapping his fingers. "Your whole body language kind of changes. Voguing makes you feel like you are on top of the world, like I'm about to do this thing. And here I go. No one's going to stop me."
Voguing is still a way for queer people of color to safely express a different side of themselves — sometimes the truer side of themselves that they may have to hide.
It's an art form that celebrates queer exuberance in a world that's often stifled it.
This segment aired on September 4, 2018.