20-Year Prison Sentence Approved For Mass. Man Who Pleaded Guilty To ISIS-Inspired Plot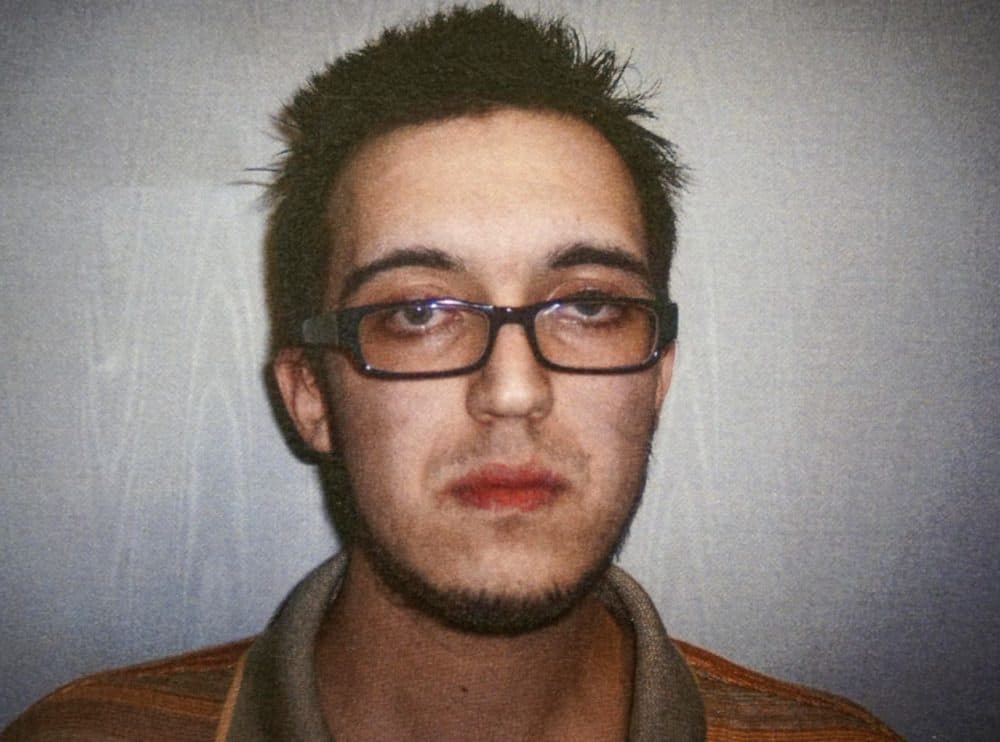 This article is more than 1 year old.
Federal Judge Mark Mastroianni on Wednesday signed off on a plea deal for Alexander Ciccolo that will send the 26-year-old Adams, Massachusetts, man to prison for 20 years, followed by a lifetime of supervised release.
Ciccolo pleaded guilty in May to an ISIS-inspired plot.
"Alexander Ciccolo planned to kill innocent civilians in the United States on ISIS's behalf," U.S Attorney Andrew Lelling said in a statement. "Thanks to the tireless investigation and swift response of our law enforcement partners, Ciccolo was unable to carry out his violent plan. The sentence handed down today reflects our commitment to bringing all those whose allegiance lies with terrorists to justice."
In new documents, Ciccolo's lawyers identified the previously undisclosed state college he planned to attack as New Mexico State University. But they say their client had no car to get there, and generally did not have the ability to carry out his plans.
Ciccolo's attorneys also detailed a fraught personal history that led to his arrest in 2015 — a contentious family life, mental illness and substance abuse they say "played a major impact on his ability to think rationally."
If Mastroianni had refused to accept the terms of the plea deal, Ciccolo had the option of withdrawing his guilty plea and take his chances at trial.
Prosecutors supported the deal, but noted in court documents that Ciccolo continues to "espouse violent ideology" in phone calls to family members.
The government pointed to a recorded call in April, Ciccolo said, "We're at the point where Muslims are justified in using violence."
With reporting by New England Public Radio's Sam Hudzik and The Associated Press. This story was first published by NEPR.