On Cuttyhunk Island, A One-Room Schoolhouse Provides An Unsteady 'Heartbeat'
Resume
The first school bell of the year rings in the new everywhere: Students wear new clothes, meet new teachers and new classmates, and cope with new nerves.
But it's hard to imagine any district's school year bearing as much ritual significance as does the one on remote Cuttyhunk Island, 12 miles out into Buzzards Bay.
Cuttyhunk's one-room clapboard schoolhouse was built in 1873. But now more than ever, as the island's year-round population has aged and dwindled to around 12, the school signifies the future.
This year, just after eight o'clock on that first day, chipper residents started to gather outside the schoolhouse on Tower Hill Road, an undulating path to the island's highest point. They're there to cheer their youngest neighbors on the way into class, in what's become an annual tradition.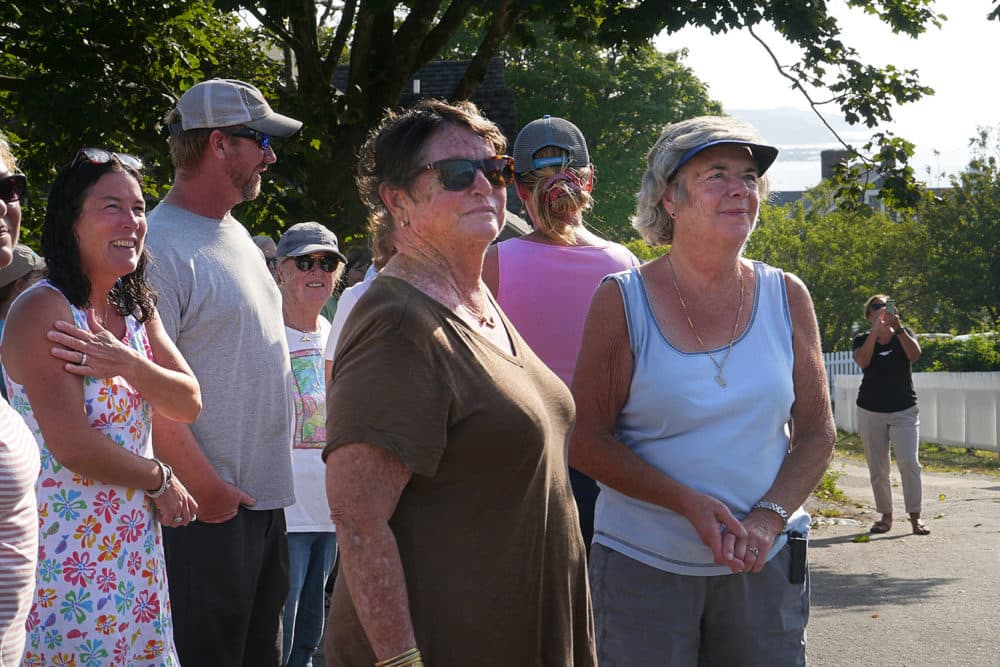 Around quarter of nine, the island's only teacher, Michelle Carvalho, turns on a speaker playing One Direction. And Cuttyhunk — free of cars, and preternaturally quiet  — starts to get a little loud.
The school's oldest student is Gwen Lynch. As she makes the one-block walk, Gwen keeps her head down amid all the applause. (All this attention can be tough on a 13-year-old girl; Gwen later said of the annual micro-parade, "I'm kinda used to it. But I don't like it, no.")
For a moment last year, it looked like today might be the last first day of school for the foreseeable future. Gwen Lynch is the last child of school age living year-round on Cuttyhunk. That meant that her graduation next June would have left the schoolhouse empty.
But then, earlier this year, Cuttyhunk got some good news: A young girl, whose family lives on nearby Nashawena Island, would enroll at the school this fall. (The girl's parents asked to remain anonymous, citing concerns about their continued employment.)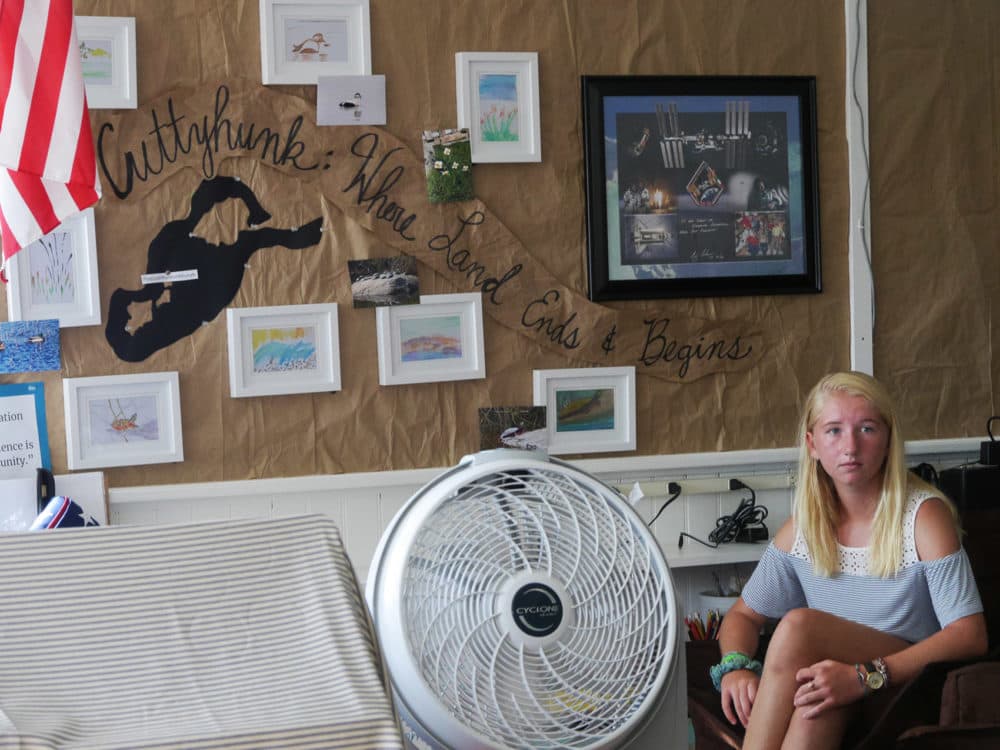 When the new family stepped into view, they got a little extra appreciation from community members who have come to depend on the school — and are dying to see it stay open.
Judith Archer is one of those people; she was obviously thrilled: "It's like bringing life back to the island — because now we have a younger student again."
Archer is a retired teacher herself, who now lives on Cuttyhunk for 10 months out of the year. She and her husband are "too old" for the inhospitable January and February, she laughed.
For Archer and her neighbors, the Cuttyhunk Elementary School is a lifeline; its day-to-day rhythm can break up those lonely colder months. And it holds the promise that the island they love isn't going to empty out just yet.
There are no restaurants or markets open during those months, Archer explained. "Everything closes after Columbus Day. And the school remains vibrant, and functioning, and every day, the school bell rings. It's just — it's the heartbeat of the community."
'Too Hard Of A Life'
Cuttyhunk wasn't always so desperate for young people.
Duane Lynch, Gwen's dad, also grew up on the island. And he remembers a time when it was still full of working-class families, children of fishermen and mariners: "On Halloween, there would be kids running through the streets and banging on doors and giant Christmas parties at the Town Hall. It was just fantastic."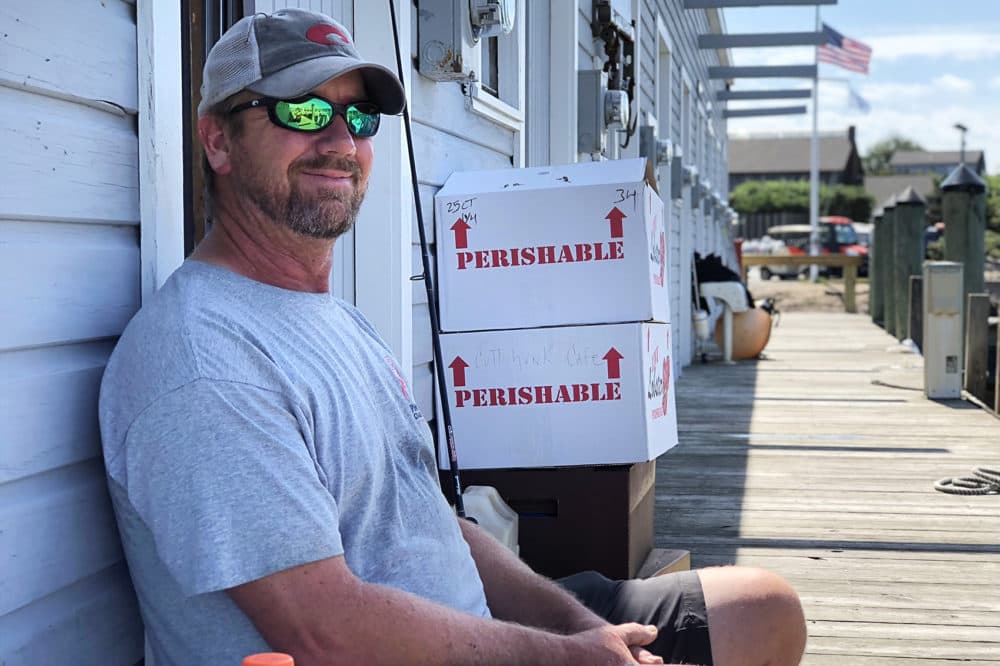 When Duane started at Cuttyhunk Elementary in 1975, he had 13 classmates.
"To have that back would be great — but it's not realistic," he said.
Lynch obviously loves Cuttyhunk, and doesn't regret raising his kids there. But he's also emphatic that the island has fundamentally changed since he was a child.
The year-round crowd has shrunk to a dozen or so residents (meaning the four Lynches made up a third of the population). And life on the island keeps getting more difficult — at least by comparison to mainland Massachusetts.
The winter winds can be overwhelming, and households can occasionally go weeks without access to fresh groceries. After much civic effort, internet access is still spotty, and housing prices have soared as vacationers have started to see Cuttyhunk as a retreat.
"You have to be very versatile to live here," Lynch said. "I myself have several different jobs. We run a café, we run a lobster shack. I do charter fishing. In the winter I do construction." He sighed. "It is way too hard of a life."
That idea of that hard life has scared off young families who might otherwise be tempted to try living in the beautiful, close-knit Cuttyhunk community, at least for for a little while. For the past six school years, the Lynch kids — Carter and Gwen — were Cuttyhunk Elementary's only two students.
But that's not a knock on the school, Lynch said, or its teacher: "It's a great education. It's one-on-one all the time. You can't slip through the cracks. You can't hide in the back of the class. You are front and center."
Other year-round parents arrived at a different decision. Asa Lombard IV, a fisherman and also the island's solid-waste manager, says he never considered having his own daughter stay and study there with him. She goes to school on the mainland.
"Me personally, I enjoy it. But... I wouldn't raise my child out here. Because they miss out, they miss out on everything! To me, it's unfair," Lombard said.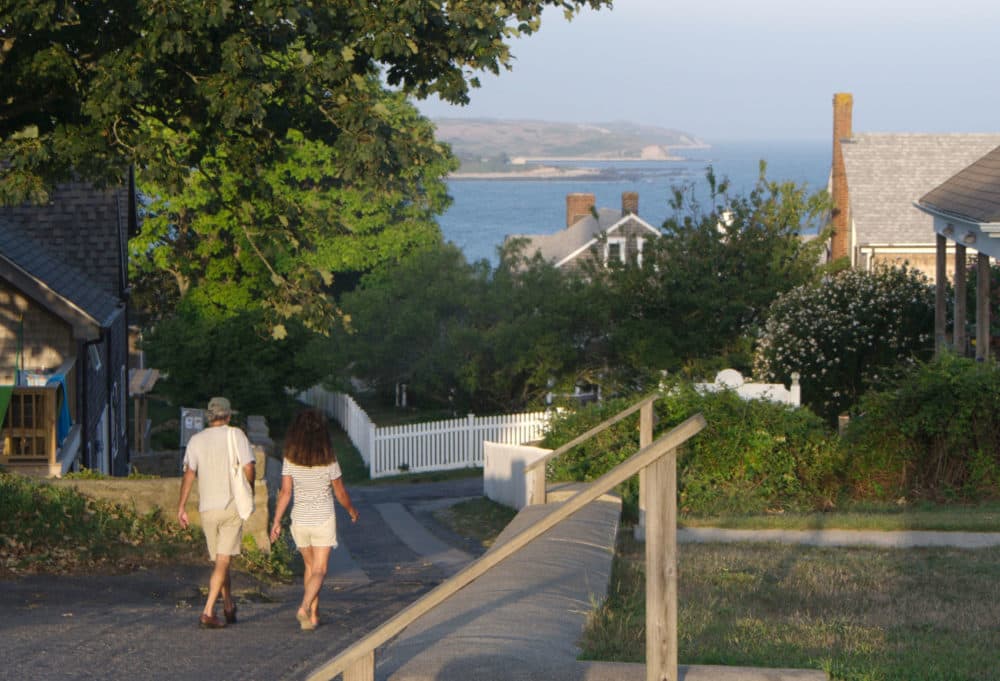 'Something Different' For A Teacher
For the past three years, Carvalho has been the island's only teacher — on-island except during the summer. In that time, she seems to have won almost universal approval among the Cuttyhunkers, who can be clannish.
Her move to take the job was a kind of homecoming: Carvalho was born to a fishing family in New Bedford, where the Cuttyhunk Ferry leaves from, and where her mother and sister still live.
But in another sense, this was an adventure, Carvalho admits. "I was at a point in my life when I was interested in something different. I'd been a school administrator for … over 15 years. I saw this position; it intrigued me. I thought it would certainly tap into my creative side."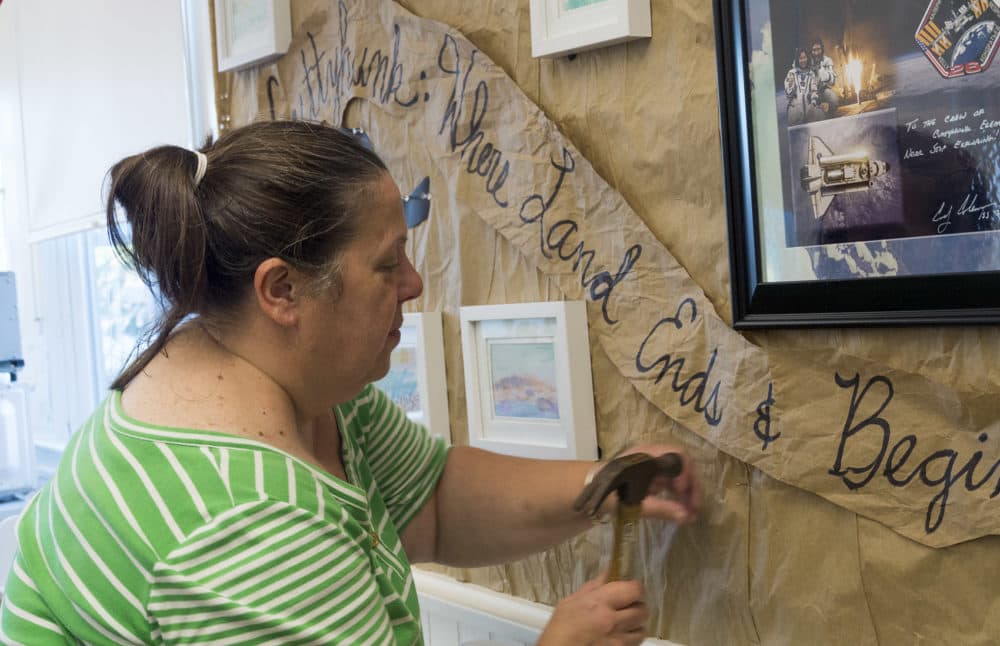 It has come out as she tried to connect the Lynch kids with to the world outside.
"Learning from your peers is incredibly powerful," Carvalho said, "And sometimes, when you're only with your sibling, you already know a lot about them — what they think, and how they think."
Carvalho has set up annual exchanges with a school in mainland Mattapoissett, and connected her students with almost-daily "virtual classrooms." She also traded information and visits with a network of similar island schools in rural Maine. And she took the Lynch kids on a trip to Great Britain just this spring.
This year, Carvalho says, she'll face a new challenge — how to teach a second-grader and an eighth-grader at the same time, on subjects ranging from glacial moraines to the island's Wampanoag history.
"I'm looking forward to sorta blending those two grades," Carvalho said. "We'll find out how successful it will be."
That success may depend, somewhat, on Gwen Lynch. Miss Carvalho has already asked Gwen to serve as both a student and a mentor to her younger classmate: "It'll definitely be different because I'll be the oldest. My teacher said I might have to, like, teach her, and help her out."
Then again, that's in keeping with the only life Gwen Lynch has ever known. It's beautiful, but demanding — a team effort going back generations.
This segment aired on September 7, 2018.