Forecast: Humidity Is Back
As Hurricane Florence continues to move westward toward the Carolinas and the East Coast, here in New England we are experiencing unusually warm and humid weather for September. Florence is a large and powerful storm and is poised to do major damage in parts of the southeast.
This could be one of the worst storms to hit that area in a long time. And there's even an outside chance that this becomes the strongest Atlantic hurricane this far north.
Here in New England, the big story for the next seven to 10 days is going to be the humidity. While temperatures will be significantly above average, it's the humidity that's going to be ever present. I really don't see a major change in the pattern until next week or perhaps even longer, depending on how the atmosphere evolves.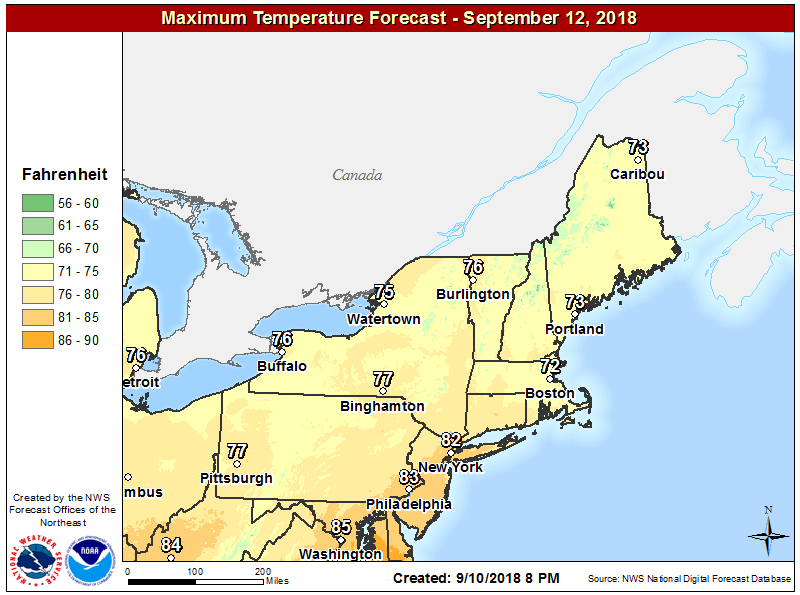 Today and tomorrow feature a chance for showers especially in the afternoon and also if we get any sunshine. This will help build the atmospheric instability and lead to even the possibility of a thunderstorm or two. With the sun angle quite low this time of year, in comparison to the middle of summer, any rain we get will tend to stay in the ground longer.
With all this warm weather, eventually when it does cool off, as it did the past couple of days, it will be a bit of a shock to the collective system. It looks like this year temperatures will not slowly decrease, but eventually just fall off a cliff.
You can follow my updates here and on Twitter @growingwisdom.
---
Tuesday: Lots of clouds, some sunny breaks, more humid. Shower or storm possible. Highs 75-80.
Tuesday Night: Muggy and warm. Lows 64-68.
Wednesday: Clouds, some sun and quite humid. Could shower. Mid-70s, cooler Cape and Islands.
Thursday: Sunshine and clouds, highs 72-77. There will be a chance of showers later in the day.
Friday: Sunshine and clouds. Still muggy. Highs 75-80.
Saturday: Sun and clouds. Quite pleasant. Highs 74-79.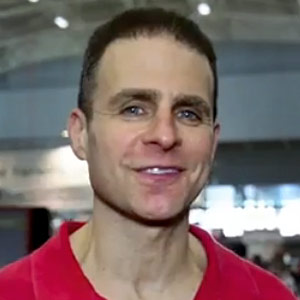 David Epstein Meteorologist
David Epstein is WBUR's meteorologist.