Lawrence Community Mourns Teen Killed In Merrimack Valley Explosions
This article is more than 4 years old.
The Lawrence community is mourning the death of 18-year-old Leonel Rondon, who was killed Thursday by the explosions in the Merrimack Valley.
His friends describe him as a happy person who had an energy that everyone loved to be around.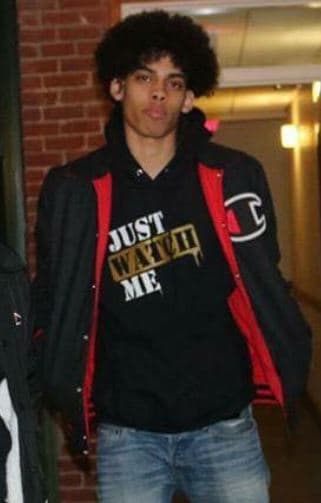 "He was a bundle of joy," said 15-year-old Shantel Polanco Baez. She said Rondon wasn't afraid of taking risks in life and loved spending time with friends. Mostly though, Baez said he will be remembered for the way he deeply cared for the people he knew.
"[On Thursday Rondon] called me to check up on me because that was just the person he is," she said. "And that just hurts me because we lost someone who really cared about everyone."
Baez said she's doing her best to fight back tears. Rondon's death was also mourned by friends on social media.
"Heaven has gained an amazing angel," said Jennifer Hernandez in a Facebook post. "So heartbreaking and still in disbelief."
Rondon had just gotten his license earlier on Thursday. According to Baez and other friends, he went to a home at 35 Chickering Rd. in Lawrence to celebrate with friends. He was killed shortly after the gas explosions in the area erupted, which sent a chimney from a nearby house onto the vehicle he was inside.
Rondon was a junior at the Phoenix Charter Academy, though in the past he attended several area schools like the UP Oliver Academy and Lawrence High School.
In a joint statement from the Phoenix Academy and the Lawrence Public School system, staff say they are deeply saddened by the loss. The statement described Rondon as "an outgoing, light-hearted, hands-on learner who loved science and excelled in biology and math."
According to Baez, Rondon's friends are planning a candlelight vigil next Thursday to celebrate his life.