Officials Warn Of Donations Scam In Wake Of Merrimack Valley Gas Explosions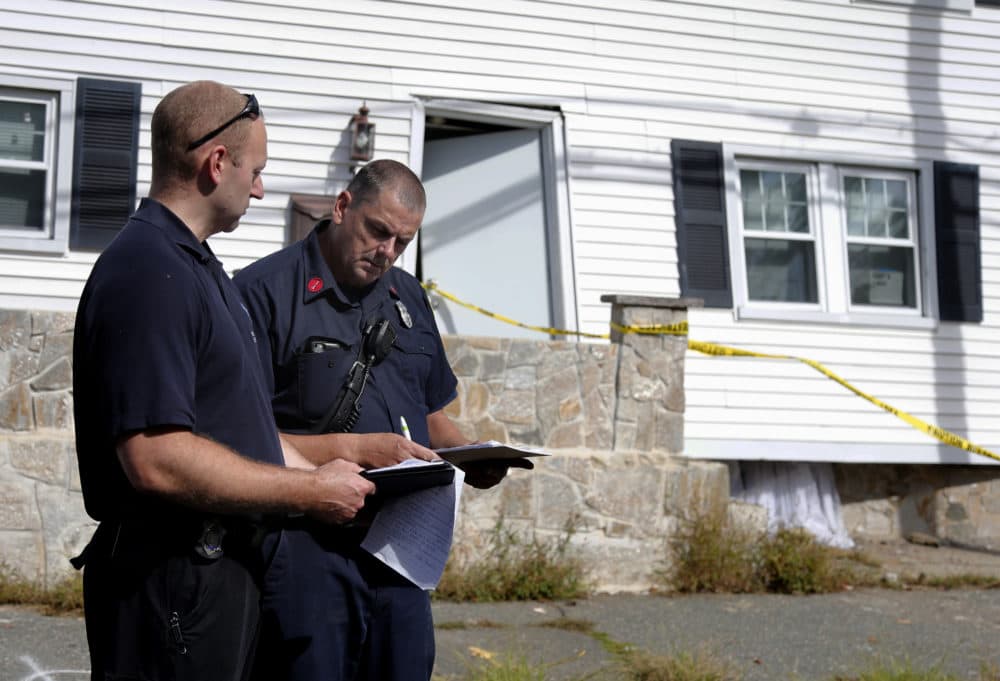 This article is more than 1 year old.
Local officials are warning of a scam targeting people seeking to help those displaced by the natural gas explosions and fires that rocked the Merrimack Valley north of Boston on Thursday.
Residents have reported calls from people falsely claiming they're collecting donations on behalf of a local firefighter's association for the disaster, according to officials in Lawrence and Andover.
People should instead bring essential items to the city's Senior Center and other locations that have been set up to aid those affected by the explosions, authorities said.
Andover officials said anyone offering support or donations should email AndoverCommunitySupport@andoverma.us.
The series of gas explosions resulted in the death of a teenager and the injuries of 25 others. It also damaged dozens of homes and forced thousands of residents in Lawrence, North Andover and Andover to evacuate.
Federal and state officials are investigating.