Columbia Gas Will Replace 48 Miles Of Gas Pipeline Where Explosions Hit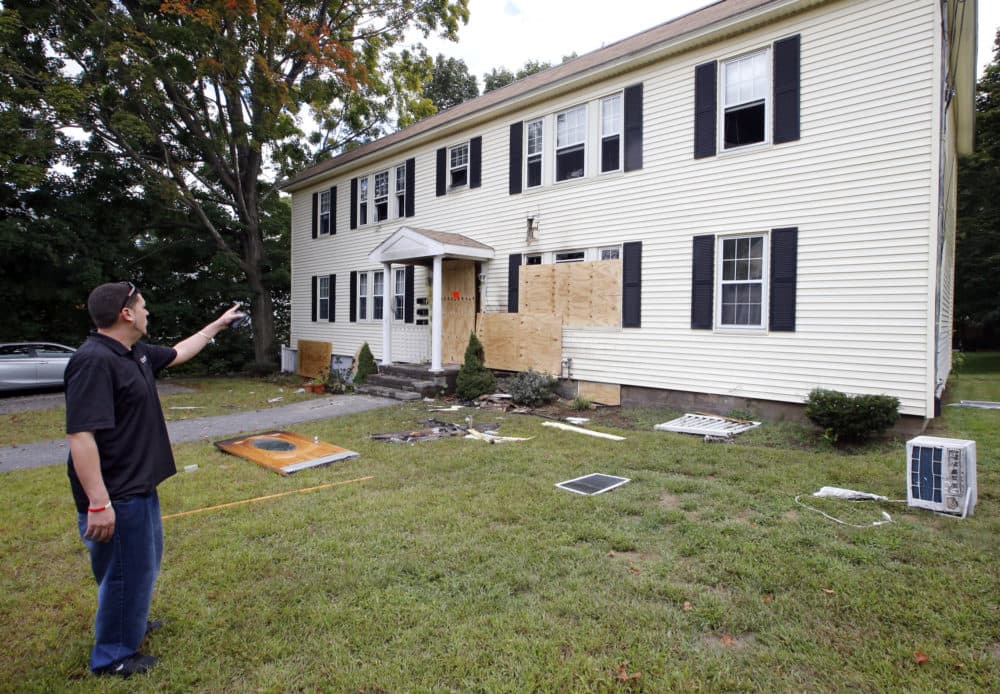 This article is more than 2 years old.
Utility company Columbia Gas says it will replace 48 miles of gas pipeline in Andover, North Andover and Lawrence.
The company says the effort — speeding up a modernization program that was already underway — is the best way to make sure the system is safe before gas is turned back on.
On Thursday, a series of gas explosions and fires rocked parts of the three communities. One person died, and thousands were forced from their homes.
Columbia will replace the cast iron and bare steel pipeline system with what it calls "state-of-the-art plastic distribution mains and service lines, and modern safety features such as pressure regulation and excess flow valves at each premise."
The National Safety Transportation Safety Board, which is investigating the incident, said Sunday that results so far show that the gas lines in the area were overpressurized.
"We believe the gas did indeed flow into homes at significantly greater flow rates and pressure," NTSB Chairman Robert Sumwalt told reporters. "The real question for this investigation is to answer why this occurred."
Displaced residents were able to return home Sunday, but restoring gas service to affected homes will take longer.
"With this incident, a life was tragically lost and thousands of other lives were directly affected," Joe Hamrock, president and CEO of NiSource, Columbia's parent company, said in a statement. "We lost the trust of this community and are 100 percent committed to restoring safety, confidence and peace of mind for everyone in this community. Over time, we hope to earn back the trust we lost during this incident."
People lined up in Lawrence Monday to seek financial help and make damage claims.
On Sunday, Columbia Gas turned away hundreds of residents who wanted to make claims because it couldn't handle the deluge, The Boston Globe reported.
North Andover's town manager says a Columbia Gas claim center will open there Tuesday.
Gov. Charlie Baker announced Monday the Essex County Community Foundation will run a relief fund for residents affected by the explosions and fires. He said he hopes it'll be able to accept donations and distribute funds by the end of the week.
Schools in Lawrence remained closed Monday, but were back in session in Andover and North Andover. Lawrence schools reopen Tuesday.
With reporting by The Associated Press
This article was originally published on September 17, 2018.