After Being Separated At U.S.-Mexico Border, One Family Is Reunited In Honduras
02:16
Play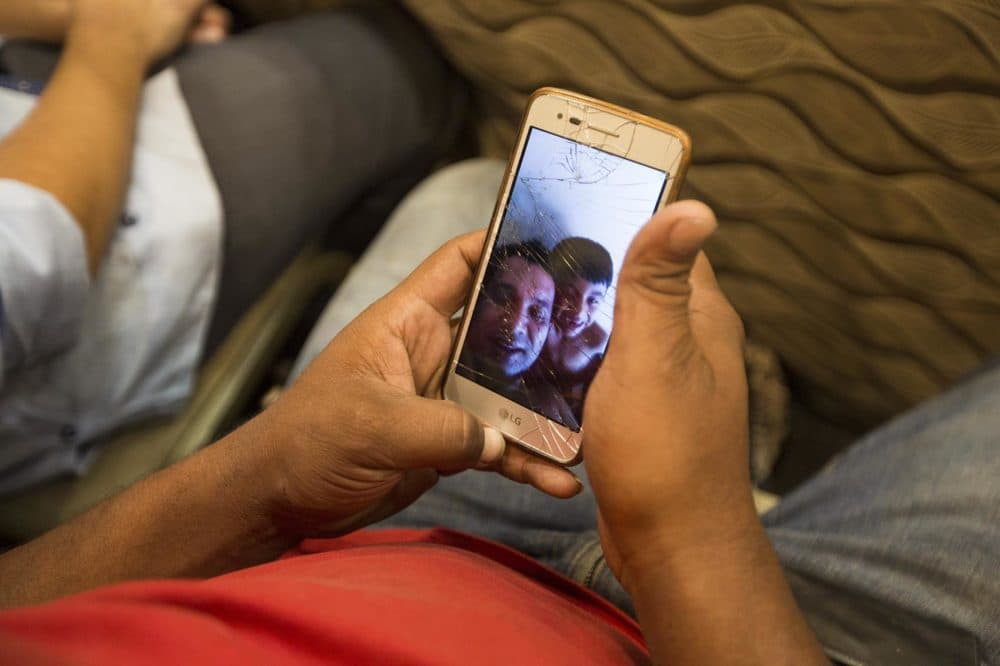 This article is more than 1 year old.
A 6-year-old boy has been reunited with his family in Honduras after nearly five months in federal custody. The boy was separated from his father in May after the two illegally crossed the U.S. southern border in McAllen, Texas.
Hoping to find work, Carlos Alexis Hernandez Licona came to the U.S. and brought his young son, Carlos Gabriel Hernandez, with him. As a result of President Trump's now-defunct family separation policy, Licona was deported back to Honduras while Carlos Gabriel was held in federal custody in New York. The boy arrived back to his father in San Pedro Sula on Friday.
Licona was on a bus, taking his son to a doctor's appointment, when we reached him on a scratchy phone line.
"I'm ecstatic to have my family together again, and I praise and thank the Lord and the community groups that helped this happen," Licona said in Spanish. "They were able to achieve something incredible, to return my son to me again."
He said his son's health is poor, but that he's thrilled to be home.
Oren Nimni, an attorney with the Lawyers' Committee for Civil Rights and Economic Justice — the Boston-based group representing the family — said the federal government's process for reuniting the family was unnecessarily complicated.
"The government separated families, separated parents and children, and then immediately started treating those children as unaccompanied minors and then essentially discarded the knowledge that they had come with their parents," he said.
The family had to sign affidavits confirming their blood relationship with Carlos Gabriel, Nimni explained. He said the 6-year-old also went before an immigration judge by himself, telling the judge he wanted to give up any chance of staying in the U.S. and instead be returned to his family in Honduras.
Federal immigration authorities have said the process of reunification is ongoing and that it's designed to guarantee the safety of the children.
This segment aired on September 21, 2018.