Porsha O Is Unapologetic About Being 'Black And Ugly As Ever'
Spoken word artist Porsha O's most recent work "Black And Ugly As Ever" is a reclamation of all the things society has pressured her into feeling ashamed of. "It's also how I walk through the world, as this thing that is big, Black and in your face," she said. O has no choice but to live life as hyper visible. She is "big" and "Black" in a culture that simultaneously fetishizes, idolizes and disdains those things.
Her upcoming one person show "Black & Ugly As Ever" on Oct. 5 at Haley House Bakery & Cafe in Roxbury explores what it means to truly make space for oneself. With her commanding voice and powerful presence, O has become an easily recognizable face in the Boston poetry community.
Her latest work, "Black & Ugly As Ever" is a choreopoem, a term coined in the 1970s by poet and playwright Ntozake Shange as a descriptor for her work, "For colored girls who have considered suicide / when the rainbow is enuf."
Choreopoems are, in the words of Porsha O, "poems in movement. Almost like if a play and a poem had a baby." O lists Shange as an influence, both in life and in art, but points out that there were some things that Shange left out in "For colored girls…. and commented, "Even though her work was beyond monumental and I can quote 'for colored girls' to death, I still felt like there were some things missing. So I decided to write my own and make that space, myself."
"Black & Ugly As Ever" functions as a response to the experiences O has and continues to live with, in a society that perpetuates Eurocentric standards as paradigms of beauty. "There's this thing that I've been walking around with but not necessarily naming," Porsha O explained. "Things like being Black and ugly and pretty politics and what it means to experience the world in a body that is either valued by society or not."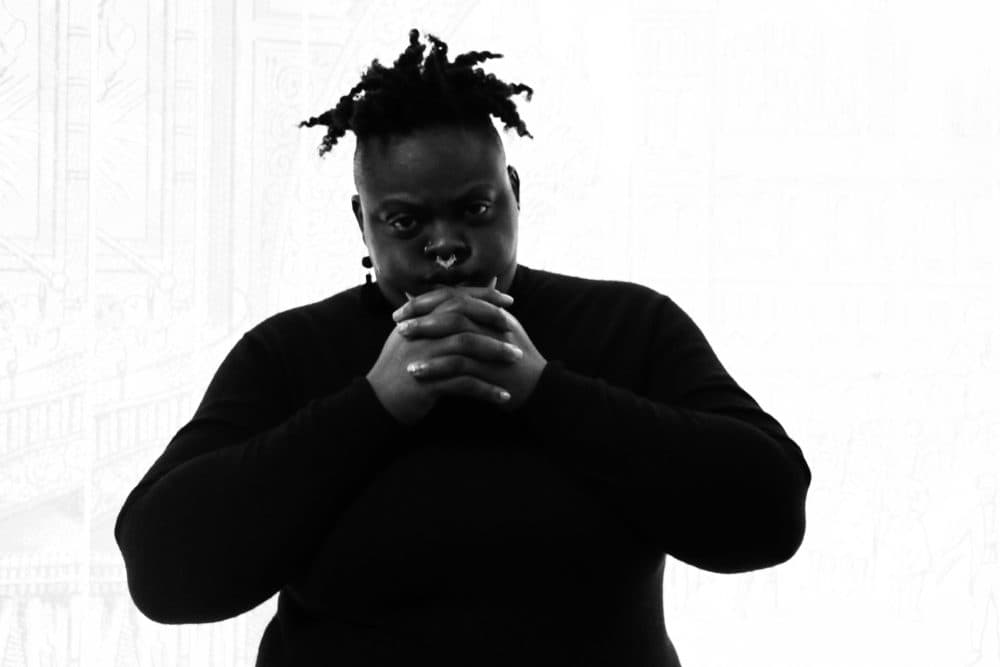 Pretty privilege, or experiencing certain benefits because of how one looks, is a structure that permeates our culture at all intersections. O's choreopoem explores what it's like to exist outside of that paradigm and how it impacts one's sense of identity. Colorism, pretty privilege and fatphobia are all targets of her spitfire critical analysis interpreted through poetry and movement.
Porsha O spoke about traveling outside of the confines of the United States and experiencing colorism and fatphobia in other countries. "There was a stark difference in how people treated my partner versus me. I realized that it was world wide and the realization made it feel so infinite."
"Beautiful" people, by cis-heteronormative standards, enjoy a myriad of privileges, from being deemed more competent and trustworthy to even getting paid more. Colorism, racism's afterbirth, installs a hierarchy among people of color based on the palatability of their blackness. Because of their physical proximity to whiteness, light skinned Black people also live with privileges that make it easier to traverse racial boundaries.
Pretty privilege and colorism, along with fatphobia, coalesce into a force that marginalizes queer dark skinned, plus size womxn the most. O explained, "It's about being queer and gender non conforming and being dark... this isn't just about being Black but about being dark as well."
Hip-hop fans may recognize the title of O's choreo-poem, "Black & Ugly As Ever" as the infamous line from Notorious B.I.G.'s 1995 hit "One More Chance/ Stay With Me." O's intimate connection to this line goes back a few years, when an audience member, after one of Porsha's performances, told her she reminded them of the deceased rapper. "I had long twists in my hair at the time," Porsha O said with an air of amusement as she recalled the conversation. "So I'm sitting there thinking about this... saying to myself, 'Hmm, that's interesting.'" The comparison was something O began to ruminate about and translated into her poetry.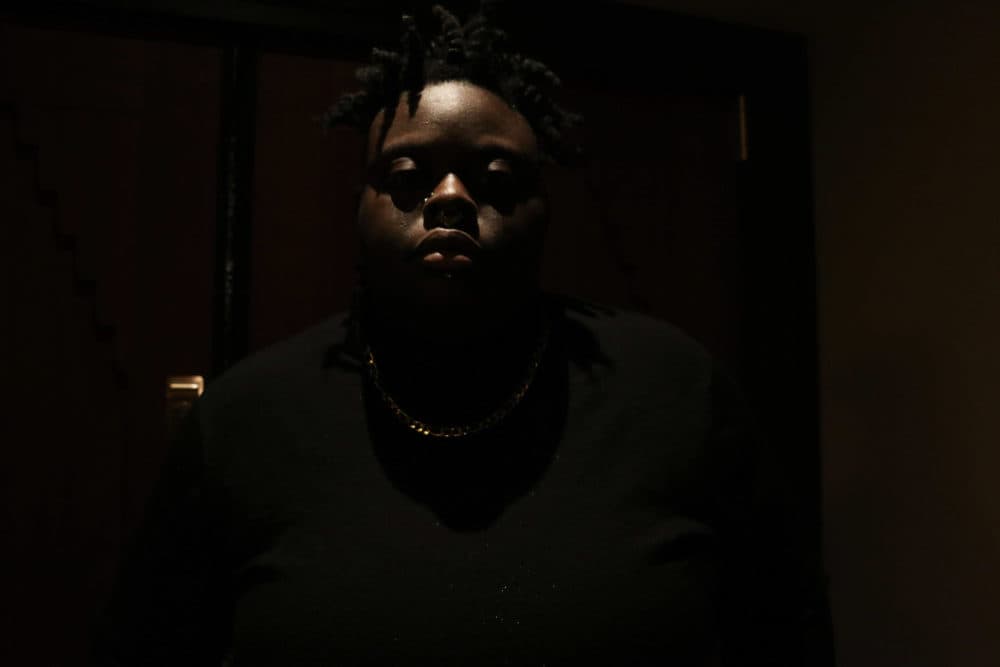 It took O five years to write about the conflation of her appearance with Notorious B.I.G's. "Why does it take five plus years to write about something that I experience all the time?" O said. "That's what made me think, I need to explore this."
Part of what O had to figure out was how to take aspects others interpreted as negative things and reveal that those "negatives" were actually positives and that O wasn't afraid to be labeled "dark" "fat" or "ugly."
Going back to the Biggie line, O explained to WBUR, "The lyrics go, 'Black and ugly as ever / however…' and that 'however' is what I found so fascinating. In what you or society deems ugly, there's also this infinite confidence and swag."
While "Black & Ugly As Ever" is a show about racism, misogyny and privilege, the performance is dressed in nuance. When O performed excerpts from the choreopoem last month, she observed differing reactions in non Black viewers and Black viewers. "In general," she said. "White viewers said they "felt bad" while Black viewers laughed along with the show."
Everyone will be struck by different elements of "Black & Ugly As Ever." Non- Black attendants will be aware the show is partially about race but may not recognize the severity of colorism when O expands on being dark skinned in a world that values light skin. Thin bodied Black femmes will more than likely connect with O's commentary on colorism and misogyny but if they've never experienced discrimination based on their body type, they may not understand her exploration of fatphobia. Cis hetero audience goers could comprehend the racism and misogyny in the choreopoem but not the impact that the two have on queer identity.
Therein lies the enduring beauty of "Black & Ugly As Ever" — each person will experience something different and consequently, be responsible for their own understanding of intersectional privileges and how those privileges shape and mold their identity. O described the choreopoem as "a space to think and learn, but also a space to breathe." The goal is, by the end of taking those breaths, the audience can engage in true self reflection about their place in the world.