Why Pedro Martinez Thinks This Year's Red Sox Team Is 'Very Special'
07:55
Play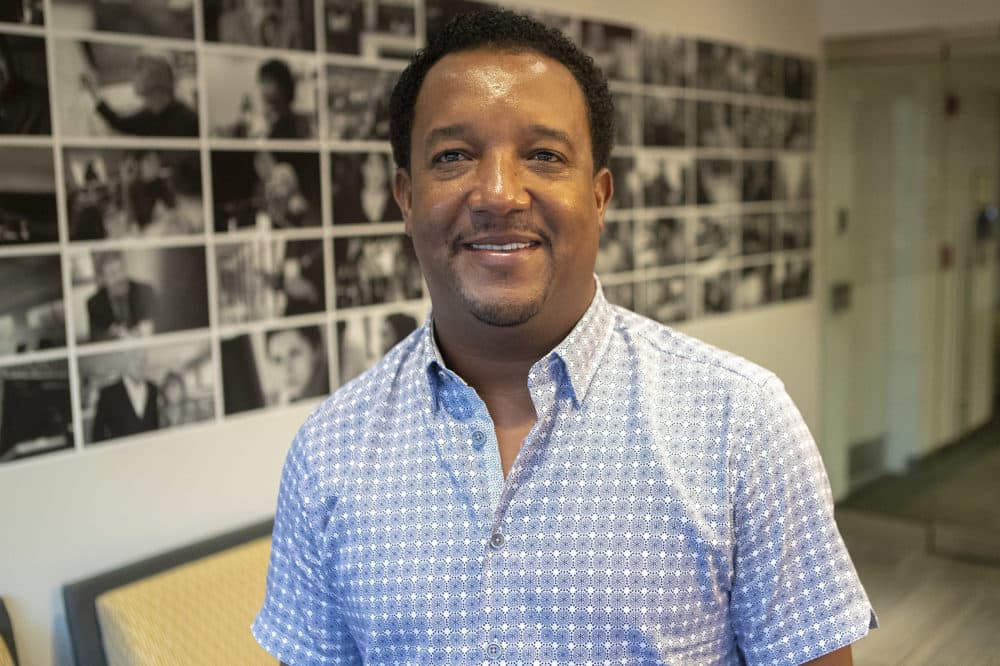 This article is more than 2 years old.
Coming off their record-setting season, the Boston Red Sox open their playoff run Friday night at Fenway Park. The Sox host the Yankees in Game 1 of the American League Division Series.
Ahead of the postseason, legendary former Sox pitcher Pedro Martinez sat down with WBUR to discuss this year's team, playing in Boston and what his "walk up song" would be. This interview transcript has been lightly edited.
When did you sense that this team was special. Was there a game, a moment, a series where you said, "They've got something here"?
Well, I think after digging inside of the clubhouse and seeing the group of guys that were together, I kind of realized that the team was very well-balanced.
And when you talk about balance, it's all around the team. It's pitching. It's the end of the bullpen. It's the players that you have. It's the speed that you have. The defense that you have. It's looking at the team all around. And this team, even though relatively young, they bring everything you [could ask] for. If you talk about speed, they have it. If you talk about power, they have it. If you talk about base hits, and being pesky on the plate, being disciplined on the plate, pitching, playing defense and doing all the little things ... fundamentally, they have it all. And that's what makes this team really unique and very special. They have all the tools to beat you in any way you want to play the game.
You're talking about on-field stuff, what about the chemistry in the clubhouse that strikes me, having been in the clubhouse recently, as pretty special?
You know we were fortunate to put together a whole bunch of great guys, and not putting aside the fact that Xander Bogaerts, Jackie Bradley [Jr.], Mookie Betts, [Andrew] Benintendi, Christian Vazquez, all those guys are from the farm [system]. So, they played together. They've known each other for a long time and they are a fun bunch, very close in ages, and they all relate to a very young manager that's really fun as well, a manager that's really open, that's really easy to approach. The coaching staff is also very, very, very easy to approach.
The playoffs come with a lot of pressure in this town, particularly for this team. They have the most wins in franchise history. And it seems to me that if they don't win the World Series it would be a disappointment. From a pressure standpoint, what's it like playing for the Red Sox with the high expectations of this city?
Well, I hate to use the word pressure because I believe pressure is a lack of confidence on the things that you can do. I don't think those guys lack anything when it comes to playing baseball. Those guys have everything they need to be a World Series champ. I just hope that they can continue to play the baseball they have been playing all year.
What makes this team very, very special is the fact that they know how to bounce back quickly. They don't really pay attention to one game, two games that they lost. They come right back in and go right after you, and I hope that they don't lose ... the confidence they have going into the postseason.
Do you feel that this Red Sox team can reach another level, that the team is on the way up? Because there is some concern that they might leave their best baseball in the regular season?
If they play consistent baseball like they have so far this year, they're going to end up on a real good note at the end of the postseason. I don't want them to alter anything they have been doing the entire season. I want them to continue to do what they have been doing, play consistent baseball. If they play the way they have so far this year they're going to compete against anybody and they're going to be in the hunt. ... They should end up on top if they continue to play the way they have.
So that's your World Series prediction, Red Sox on top?
Red Sox on top.
You've mentioned all the tools the Red Sox have. But the bullpen has been an issue throughout the season. How concerned should fans be about the bullpen?
Well, the bullpen concerns me a little bit towards the end. But [Matt] Barnes, remember, is just coming back. He was hurt a little bit. He's showing that he's healthy. He's showing that he's going to be as effective as he was earlier in the season. And at the end with [Craig] Kimbrel, I don't have any issues … we should find the right pieces to get to Kimbrel and to get to Barnes. So I don't think we're going to be using all the starters in the rotation. Some of those guys should be able to navigate their way to the bullpen and, hopefully, get us closer to Kimbrel and Barnes.
Who has your MVP vote — J.D. Martinez or Mookie Betts?
This might be an unusual year where you probably need to have two MVPs. I know it sounds crazy but I wouldn't mind seeing an MVP for Mookie and an MVP for J.D. in the American League. To be honest, that would be probably the best thing that happened to baseball. Because not giving it to Mookie or not giving it to J.D. would sound unfair. So why not make two trophies for two different players. Why not? What's wrong with that?
How would you pitch to Mookie or J.D.?
I don't really want to relay that because a lot of people might listen to this and the opposition might be one of those people listening to the way I would approach them.
I would just make sure that if I'm facing J.D. I don't have anybody on base. If I'm facing Mookie, most likely I would just stay away from his aggressiveness. It has to be quality everything I would throw. But Mookie makes the adjustment. MVPs, that's what they do, they make the adjustment on you. And by the third time, believe it or not, they're going to get you somehow, they're going to get you. So, you might as well find them with nobody on and see if you can keep them in the park.
What are your thoughts how David Price and Chris Sale have pitched this season?
David Price does not surprise me. He's always been that kind of pitcher. I don't think he was totally healthy. … This year, finally, he seems like he's on the right track, he's healthy, and he's doing the things that he's capable of doing. I never lost confidence in the things that David Price can do.
Chris Sale we know what he's all about. We know that the guy is going to leave his heart out there. The guy's one of the best pitchers in the majors, if not the best.
I love what's going on with those two. Either one could be an ace any given moment. I don't have enough words to say and give them credit because they have showed everybody what they're capable of.
And Chris Sale, his approach to the game, it's like, Oh my God. It's like I'm living a dream in someone else's clothing. That's what Chris Sale brings every day.
What do you mean when you say that you are "living a dream in someone else's clothing" when you watch him?
Because I think I'm pitching by watching him.
He's a throwback to your era a little bit.
I would say he is. Every time I see him or I see [Nationals pitcher] Max Scherzer, see someone like that I really go back to my times. Those guys don't expect to be helped. They expect to get it done every day and they're so professional. I love their approach. They're so aggressive. They're not intimidated. They're after you. I love watching those guys. I pay my money to buy a ticket to go see those guys.
Out of the other teams in the American League playoffs, who presents the biggest challenge for the Red Sox?
The Houston Astros are really a big challenge because of their pitching and their defense and their talent all around and the experience that they now have. Those guys were in the in the World Series last year. The Astros, to me, are a scary team.
Are you pro "Sweet Caroline" or anti "Sweet Caroline"?
Pro, oh my God. [singing] "Sweet Caroline, ooh, ooh, ooh." I love that. That was my favorite song when I was pitching because I knew I had been in the seventh inning or so.
If you had a walk-on song today, what would it be?
"El Cantante."
Can you sing some of that for us?
"Yo soy el cantante / Que hoy han venido a escuchar / Lo mejor, del repertorio / A ustedes voy a brindar."
Can you translate?
That song means that I'm the artist that you paid to come and see perform and that I'm going to actually show you the best of me and the best of my repertoire at the time I come out. There's no time for sadness. There's no time for anything else but to perform. There's no time to think about anything about feelings or whatever, just go out there and perform, and that's what "El Cantante" means.
[People] don't stop to think about the human part of you. They just want you to perform. They want you to get in between the white lines and perform and that's what that song is all about. It's about you performing and being exposed to critics, being exposed to so many different things. You get applauded by people but nobody really thinks about the human behind the uniform. And that song describes how I played the game, how I was as a baseball player and how my life was as a baseball player; my career as a baseball player was just like that.
Disclosure: WBUR is a media sponsor of the Pedro Martinez Foundation's 3rd Annual Gala Supporting At-Risk Youth.
This segment aired on October 4, 2018.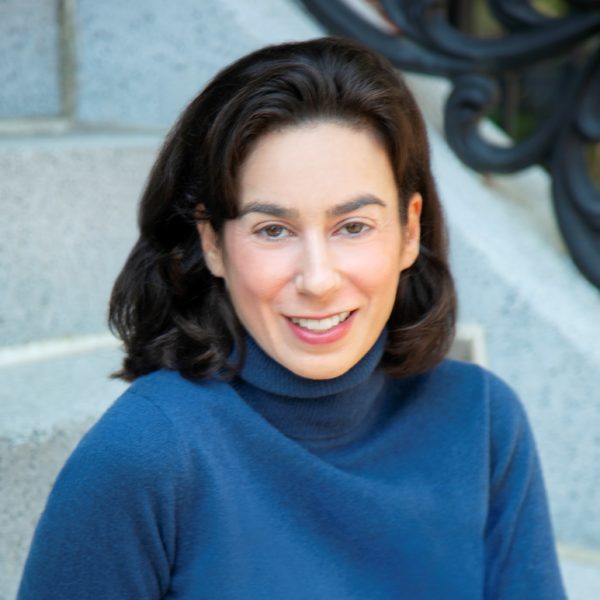 Shira Springer Sports and Society Reporter
Shira Springer covers stories at the intersection of sports and society.