Boston Memorial Honors Kip Tiernan, Founder Of First Homeless Women's Shelter In The Country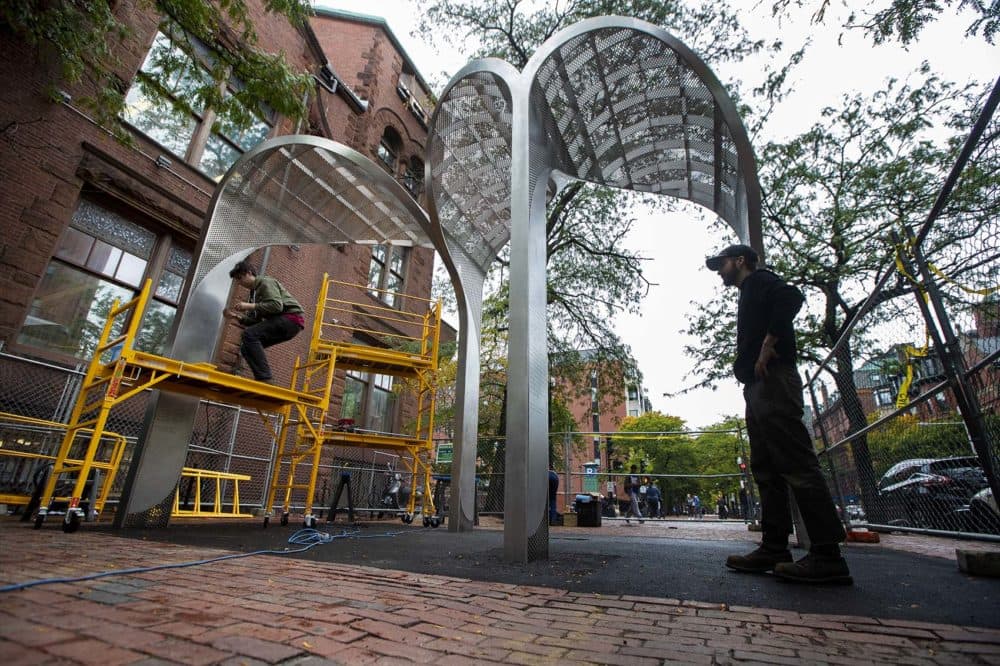 This article is more than 4 years old.
Kip Tiernan was a woman of action. When she learned there was nowhere for unhoused women to seek refuge, she founded the first homeless women's shelter in the country, Rosie's Place in Boston, in 1974. When she realized the homeless needed more than just shelter — they needed health care too — she helped start the Boston Healthcare for the Homeless Program. The fruit of her advocacy labor for the vulnerable can still be seen all around Boston, from the Greater Boston Food Bank to the city's Emergency Shelter Commission.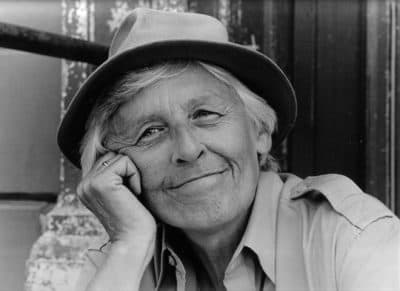 Tiernad died from cancer in July 2011, leaving behind a legacy of social justice work that's still felt today and that will now be represented in a memorial in her honor.
The sculpture — only the fourth memorial in Boston to honor a woman — on Dartmouth Street between Boylston and Newbury streets commands attention from those who walk by, much like Tiernan's voice commanded attention. Funded entirely by private donations, the memorial is comprised of three interconnected stainless steel arches, with an interlaced structure at the top. The words engraved into the memorial were carefully chosen by a team at Rosie's Place.
"Cui Bono?" One of the quotes on the memorial reads, "Who sets the terms of the debate around poverty and homelessness? Who decides who gets the condo and who gets the cardboard box?"
The three arches represent personal growth and raising awareness to issues, according to the architects who brought the memorial to fruition, Carla Ceruzzi and Ryan Murphy of Ceruzzi and Murphy Projects. The duo took the parameters set by the committee at Rosie's Place, and crafted their design, which won out over 50 other designs.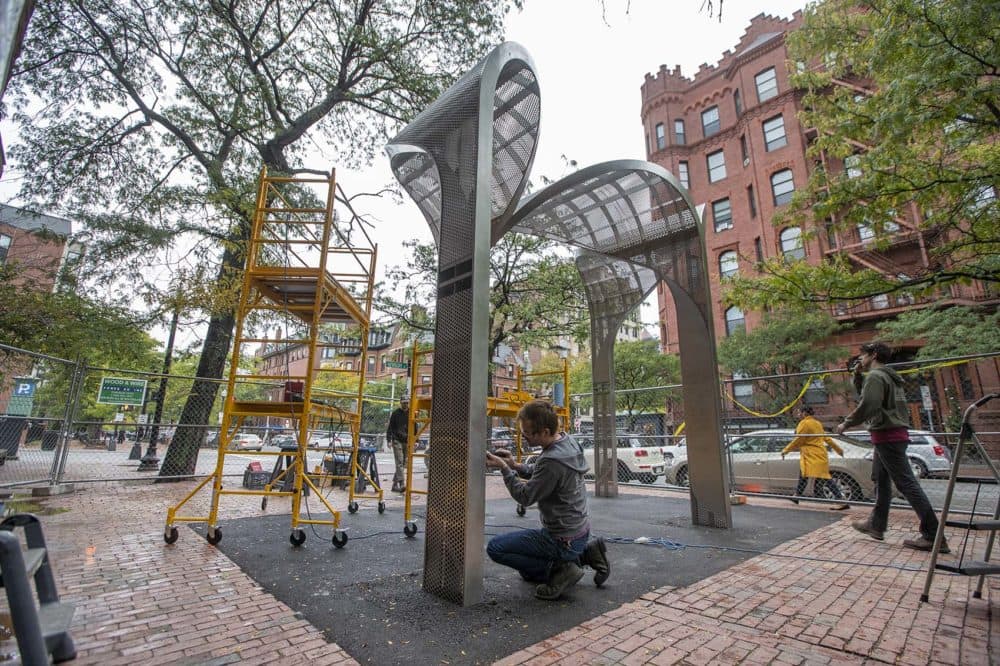 Although the duo did not know much about Tiernan, they realized what a powerhouse she was. "We found her drive, conviction and especially her willingness to speak out and be direct to be incredibly inspiring," Ceruzzi said.
Tiernan was born on June 17, 1926 as Mary Jane Tiernan. By 11 years old, both of her parents had died and her maternal grandmother took to raising her. She moved to Boston in 1947 to study at the Boston Conservatory, but eventually became an advertising copywriter, starting her own agency. It was then that she discovered advocacy work, by volunteering at Warwick House, a Catholic ministry focused on civil rights and poverty. It was also markedly antiwar.
At Rosie's Place, Tiernan's words live on in the mouths of those who met her, and those who didn't.
Saundra G., who prefers to give an initial for her last name to protect her privacy, before lived on and off at Rosie's Place for two years. While at the shelter, Saundra had heard stories of Tiernan and all the hard work she put into helping people. For the 40th anniversary of Rosie's Place, Saundra helped make a quilt commemorating 40 women who had been to Rosie's Place and had passed away. Saundra said learning about Tiernan's tireless advocacy inspires optimism in her.
Sue Marsh, president of Rosie's Place, wants Tiernan's words etched in the memorial to invite people to think about social justice issues, and possibly create a spark for them to make a change or volunteer at shelters.
"It wasn't about her," Marsh said. "It's about what she said, did and created. … She was a force in a way people aren't anymore."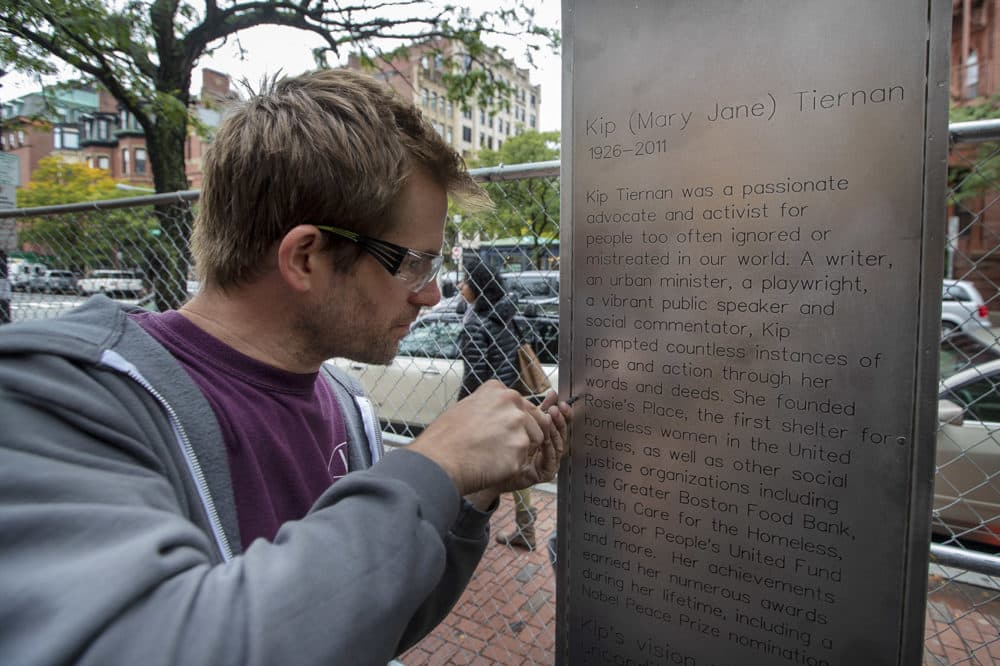 ---
The dedication ceremony for Kip Tiernan's memorial will take place Saturday, Oct. 6, from 1 to 4 p.m. on Dartmouth Street between Boylston and Newbury streets.