'Scary' U.N. Climate Report's Recommendations Align With Boston's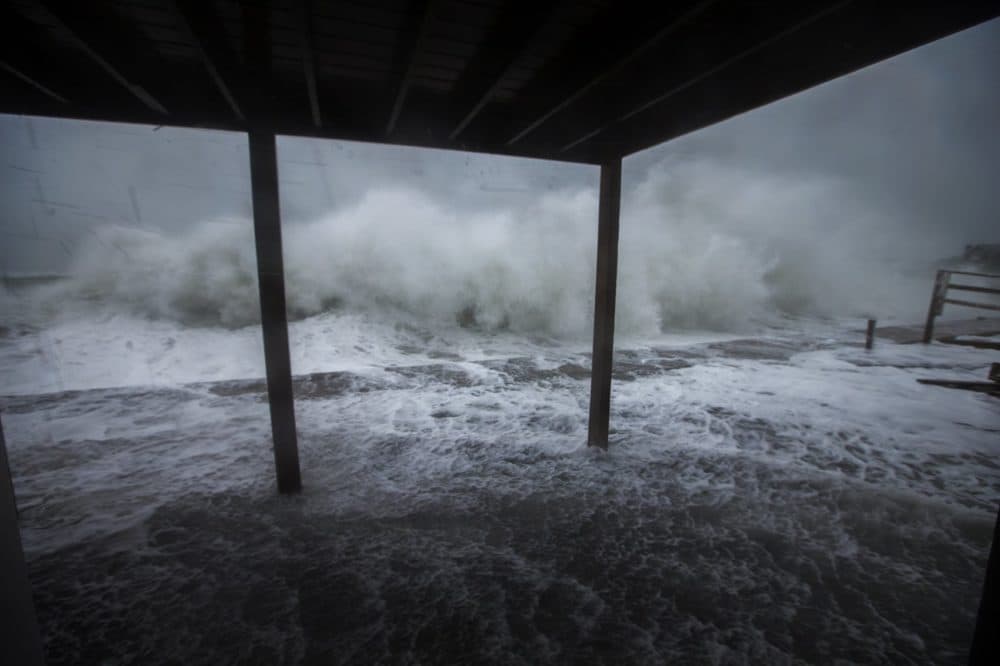 This article is more than 4 years old.
A new United Nations climate change report offers a pretty dismal outlook for the planet, including melted ice caps and dead coral reefs by 2100 if we humans don't significantly cut carbon emissions. For Boston, higher temperatures probably mean even more rain and higher seas than predicted — and sooner.
"We haven't mapped this new report onto the sea level rise predictions that we've been talking about for the last couple of years in Boston. But if my understanding of the report is correct, we're going to have to adjust these and show faster sea level rise, more increased storm inundation, and greater precipitation events," says David Cash, dean of the John W. McCormack Graduate School of Policy and Global Studies at the University of Massachusetts Boston. "This report is a huge wake-up call."
The report from the U.N.'s Intergovernmental Panel on Climate Change (IPCC) discusses the impact of limiting global warming to 1.5 degrees Celsius above pre-industrial levels, compared with 2 C. For instance, by 2100, coral reefs could decline 70 to 90 percent worldwide with global warming of 1.5 C; but warming of 2 C would likely kill them all. To limit warming to 1.5 C, global emissions of carbon dioxide will need to reach "net zero" by 2050, the report finds.
President Trump barely acknowledged the report — according to E&E News he said, when asked by a reporter, that he'll be "looking at it." But Boston has emissions reductions goals already aligned with the IPCC.
"The headline for us is that the entire global economy needs to set a target of 45 percent reduction by 2030, and 100 percent reduction in emissions by 2050, which is exactly what the city of Boston is trying to do," says John Cleveland, executive director of the Boston Green Ribbon Commission, a group of business and civic leaders developing strategies to fight climate change.
Cleveland calls the IPPC report "one scary document to read."
He says that the goal is a challenging one, requiring changes in land use, transportation, energy generation, housing and other factors.
"We have to decarbonize the grid, we have to electrify almost everything, including our heating, cooling and transportation, and we have to dramatically reduce the demand for energy and individual cars," Cleveland says. "And we need to ratchet up the urgency."
While the IPCC report calls for sweeping, large-scale policy changes, UMass' Cash says that there's still a role for individual efforts, too.
"Certainly as individuals we can make choices that will have short- and long-term impacts on the environment," Cash says. "But one of the roles of government is to step in when there's a problem like this and provide the level playing field so that decisions by regular homeowners and regular car drivers can be made in a market in which not only do they make the right decision for themselves, economically, but they make the right decision for the environment."