Protesters On Both Sides Of Harvard Admissions Lawsuit Rally In Boston And Cambridge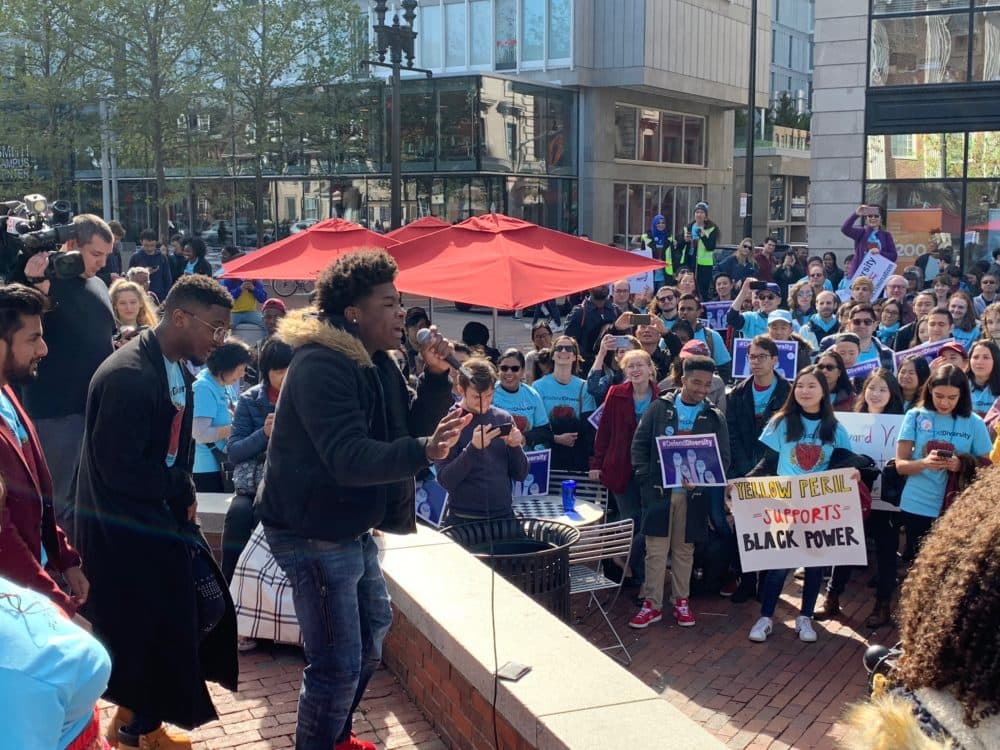 This article is more than 4 years old.
Demonstrators on both sides of a lawsuit accusing Harvard University of discriminating against Asian-American applicants rallied in Boston and Cambridge on Sunday.
Protesters who back the plaintiffs in the suit — an anti-affirmative action group called Students For Fair Admissions — demonstrated in Copley Square in Boston, while those against the suit rallied in Harvard Square in Cambridge.
The plaintiffs allege Asian-American students have the lowest admission rates at the school, despite having the best academic records.
Harvard argues, though, that race is just one of many factors considered in admissions, and organizers opposing the suit say removing the consideration of race would threaten diversity at the school and endanger gains made by affirmative action.
"People need to come here knowing that they belong, because this is a really highly competitive, high-stakes environment, and any types of pressures that you feel that hold you back are going to be ruinous for not only the students here, but also the future generations of people that follow," said Gregory Davis, a fifth-year doctoral student at Harvard, who spoke at the Cambridge rally against the suit.
"These are the future leaders of America, and they belong in this space," he said.
Edward Blum, president of Students For Fair Admissions, who was rallying in Copley, said racial diversity is important, but argued elite colleges can achieve it "without classifying [students] by their race and treating them differently by their race."
Tense moments were reported during the demonstrations, with protesters shouting at each other and one demonstrator shoving another.
The trial begins Monday in Boston federal court.