Lawmakers Poised To Spend Surplus, Close Out Fiscal 2018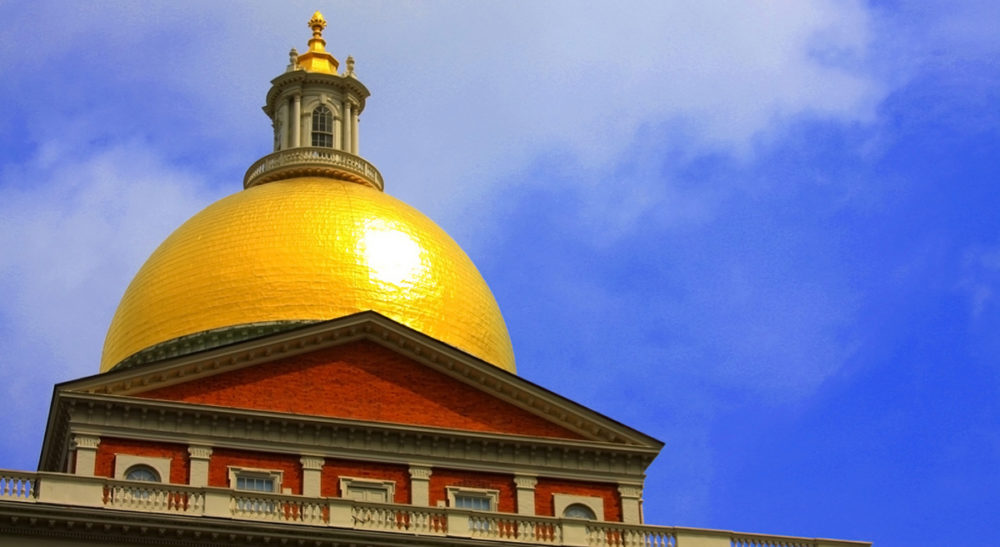 This article is more than 2 years old.
After a long delay, lawmakers on Monday kick-started a final fiscal 2018 budget that includes $40 million for local roads and bridges, $10 million to aid Merrimack Valley communities affected by the recent gas disaster, and deposits into the rainy day fund that will push that account's balance past $2 billion. The bill is expected to reach Gov. Charlie Baker by the end of the day.
The bill, which was passed by the House just after noon on Monday, also sets up a gun and violent crime prevention program, and includes $7.5 million for access to mental and behavioral health in public schools, and $7.5 million for school safety infrastructure improvements. The Senate was holding its session open early Monday afternoon.
The $10 million reserve fund the Legislature establishes for Lawrence, Andover and North Andover is meant to cover the "costs of Commonwealth personnel and overtime expenses, immediate living and medical costs, and costs incurred by" the three municipalities, according to the bill.
The legislature is expecting that its $10 million outlay will be reimbursed "by the party deemed responsible for the explosions, whether obtained through fine, penalty, settlement, voluntary contribution or any other form of recovery allowed under state or federal law."
The auditor, treasurer and state comptroller on Friday raised concerns about the stalled supplemental budget.
Comptroller Thomas Shack has been trying to warn lawmakers that inaction on a bill to close the books on fiscal year 2018 and spend surplus funds is putting his ability to meet a financial reporting deadline prescribed by the Legislature in serious doubt. It's the same issue he's been raising with legislative leaders annually for four years.
Treasurer Deborah Goldberg noted Friday that the state is in strong financial shape and said while there are "all sorts of legitimate explanations as to what's going on" with the supplemental budget, two things are "a little bit shocking."
"One is not a real strict adherence to the deadlines, which are critical in terms of how the outside world looks at all of this, so sort of getting away with this, it's sort of like kids getting away with stuff for too long," Goldberg said. The other concern, she said, is that missing deadlines opens the state up to more scrutiny from rating agencies.
"We just don't want to be giving the outside world things to point to," she said.