At The Head Of The Charles, 2,000 Volunteers Celebrate 'Rower Christmas'
04:02
Play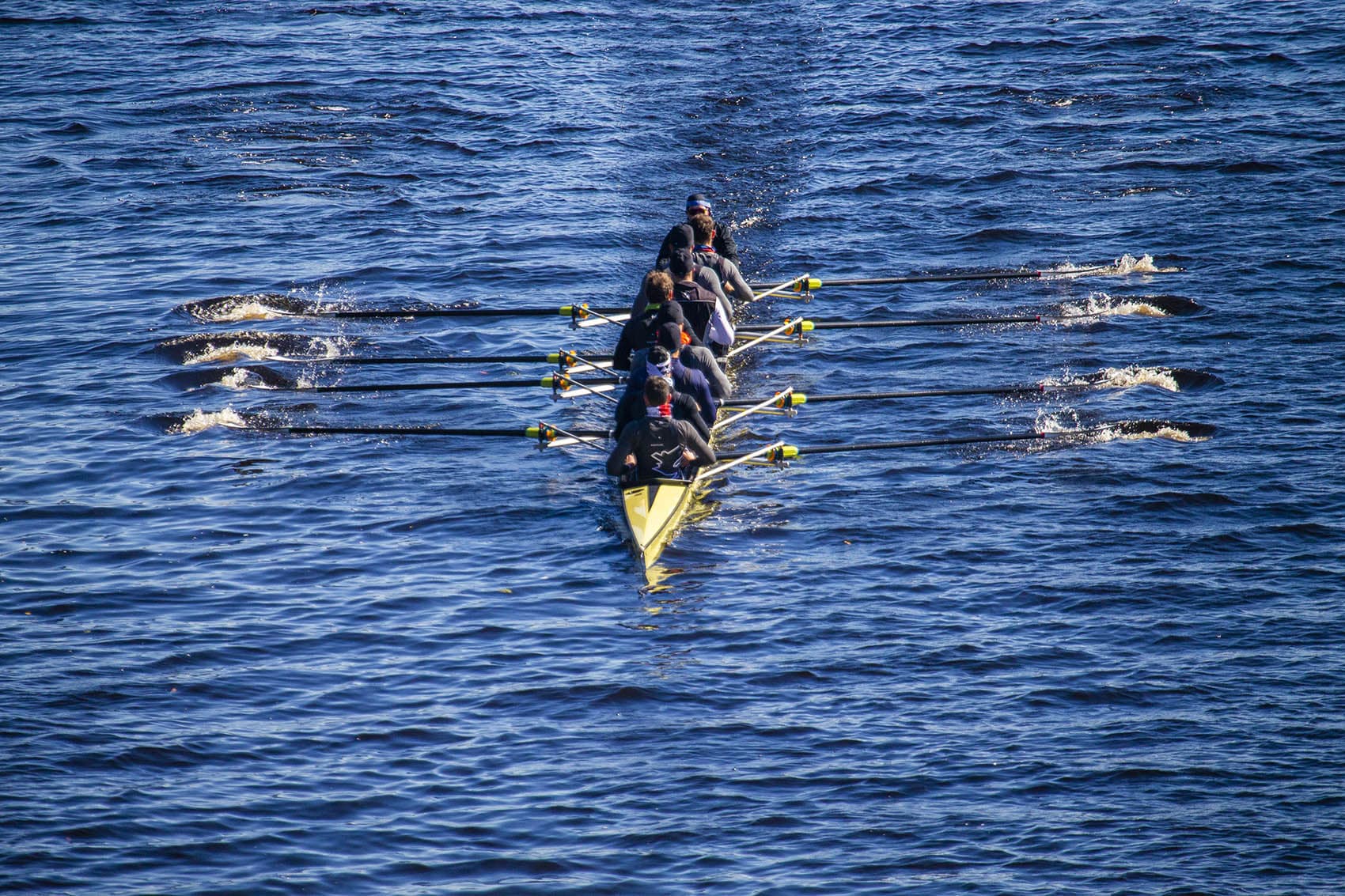 This article is more than 2 years old.
Rowers up and down the Charles River prepared for the race, launching their boats before the sun was up.
Oars skimmed just above the surface before prying through the water, and coaches barked orders at groups of eight and four, telling them to bring the pressure up, push harder, go faster, drive.
This weekend in front of hundreds of thousands of spectators, rowers find out if they worked hard enough.
The Head of the Charles is a bucket list race for rowers, from high schoolers to college athletes, to veteran rowers in their 80s.
"We are the largest two-day regatta in the world," said Courtney Wilson, one of two race directors for this year. "It's a head race, meaning each boat goes off one at a time."
Unlike Boston's other major race, the Boston Marathon, there is no purse or prize money for a first-place championship finish. For every event, the prize is bragging rights and a medal.
"It's such an iconic, amazing event," said Wilson. "The rowing is wonderful — it's just, it's beautiful. It's rower Christmas."
Every Christmas story needs a Santa Claus. At the Head of the Charles, that role is filled by volunteers — nearly 2,000 of them.
There are only five paid, full-time staff members, so the volunteers do much of the work, managing almost every aspect of the race.
Volunteer Karen Lai organized back-up timing at the finish line.
"Do we have the equipment we need?" she said. "Do we have computers, tables, chairs, all the stopwatches that need to be synced? Have their batteries been changed?"
The volunteer positions are coveted by both rowers and non-rowers — and that makes it competitive to get a spot.
"Unfortunately, we do have to turn people away because it's so popular," she said.
"I think this is my 38th year [volunteering]. I've been doing it so long it's just a part of my life, and so to miss out on it would be terrible."

John Born, a Cambridge resident
Race officials estimate about 40 percent of all applicants are turned away. Some of the crunch is due to a need for specialized skills. There are restrictions about who is eligible to run the starting line, and the volunteer umpires have to know the race rules.
But some of the tight demand is because of repeat volunteers. John Born has been volunteering for the majority of the race's existence.
"I think this is my 38th year doing that," he said. "I've been doing it so long it's just a part of my life, and so to miss out on it would be terrible."
The 73-year-old Cambridge resident worked on the dock team this year, helping to corral the groups of college students who built the extra docks needed to support the influx of boats on the river.
The students dragged heavy sections of dock down the bank, bolting them together into a floating mass 180 feet long.
On this day, it's raining, but for Caleb Wilson, a sophomore at Boston College, it's worth spending the day in the mud.
"Boston is our city," he said. "We'd do anything to make the race of Boston a little bit better."
That love of the race is what drives most volunteers — though to be fair, they do get Brooks Brothers race jackets.
For Karen Lai, who's been volunteering for 10 years despite only rowing for one, coming back is a point of pride.
"It's hard to put into words, but it's just one of those things that, it's so Boston, and you know people love New England for the fall," she said, "and I just feel like it's this shared experience you have in Boston."
For other repeat volunteers and athletes, the words come easily: In Boston, Christmas comes twice a year.
This segment aired on October 18, 2018.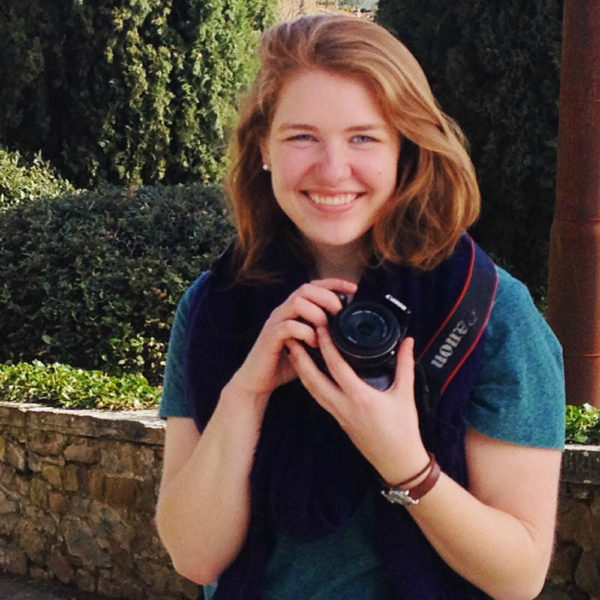 Hannah Chanatry All Things Considered Senior News Writer
Hannah Chanatry is WBUR's senior All Things Considered newswriter.