Crews Closing In On Gas Line Replacement Goal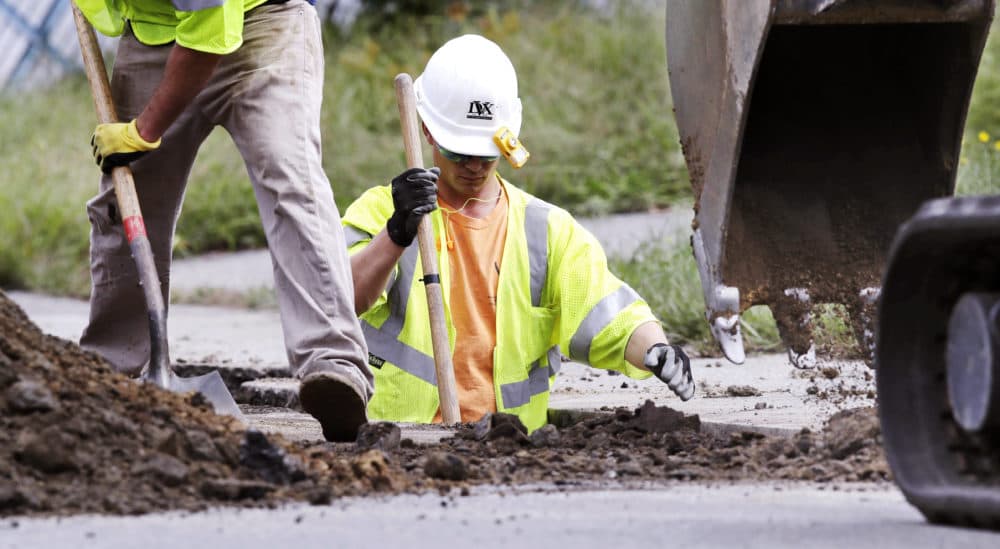 This article is more than 2 years old.
Columbia Gas has replaced more than 37 miles of natural gas main pipe and more than 3,500 service lines as it works to restore gas service to the Merrimack Valley communities affected by September's gas explosions and fires.
The utility company said in its daily briefing Monday that 212 construction crews will be working Monday to continue to replace gas mains and service lines. Columbia Gas said it has replaced 83 percent of the 44.5 miles of gas main that must be replaced.
Of the 3,502 service lines replaced so far, 3,328 of them are "gas-ready," the utility said. The goal is to replace all 44.5 miles of gas main and 6,100 service lines in time to restore gas service by Nov. 19.
Since the Sept. 13 explosions and fires caused by an overpressurization of the gas distribution system, 690 homes or businesses have had their service restored, Columbia Gas said. Another 1,235 homes are "in progress" of being re-lit, the company said Monday.
With temperatures dropping, Columbia Gas said it has restored service to 87 "vulnerable and at-risk" customers and has provided a temporary heat source to another 159 "vulnerable and at-risk" customer.
The utility's claims center has received 21,217 claims as of Monday and has paid out roughly $23.7 million. Just shy of 2,000 families — or 6,891 individuals — have been placed in alternative housing, according to Columbia Gas.
Also Monday, Columbia Gas announced that the claims center in Andover will move to 45 Main St., and will be open from 12 p.m. to 8 p.m. Mondays through Fridays and from 9 a.m. to 2 p.m. on Saturdays.
Columbia Gas last month hired retired Navy Capt. Joe Albanese to serve as its chief recovery officer in Lawrence, Andover and North Andover.