Forecast: November Chill Starts Early
This article is more than 2 years old.
The first half of October was quite mild, but starting in the second half of the month, things have really cooled down. That chill will continue this week.
By the time you read this, temperatures will have warmed up from their morning lows, which were in the 20s and 30s. Even most of the coastline, which had not seen a frost, experienced the end of their growing season.
Fall arrives in small waves like this — you get a day where the temperature ends up below 32 degrees and it's followed by several days where the temperature remains in the 30s or even 40s at night. Eventually, the number of days where the temperature goes below freezing becomes consistent and all of the sudden we're in the middle of winter. The good news is I don't see that happening quite yet.
The week ahead is mostly dry, with the only chance of showers coming Tuesday as a weak weather system crosses the area and brings a period of cloudiness.
Of course, Tuesday is also the first day of the World Series, but I don't see the showers being significant enough to stop the game. It looks like most of the shower activity will be ending during the evening. Temperatures are not going to be very warm so if you are headed to Fenway be sure to wear appropriate clothing. I might even bring a pair of gloves and a hat. Game 2 is particularly chilly with readings into the 40s, but wind chill down in the 30s. If you are fortunate enough to be heading to Los Angeles for subsequent games, pack the bathing suit — it will be in the 80s.
You can follow my updates here and on Twitter @growingwisdom.
---
Monday: Sunny, highs near 50 after the cold start.
Monday Night: Clear then clouding up. Lows 37-42.
Tuesday: Clouds, a few breaks, afternoon shower, mainly light. Highs in the lower 50s.
Tuesday Night: Showers end, clearing. Lows 35-40.
Wednesday: Mostly sunny, with a high near 50.
Thursday: Generally sunny and chilly. Highs in the mid-40s. Blustery.
Friday: Mainly sunny, with a high near 48.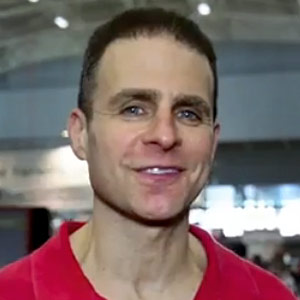 David Epstein Meteorologist
David Epstein is WBUR's meteorologist.