3 Up, 3 Down: What To Know About The Red Sox-Dodgers World Series
03:56
Play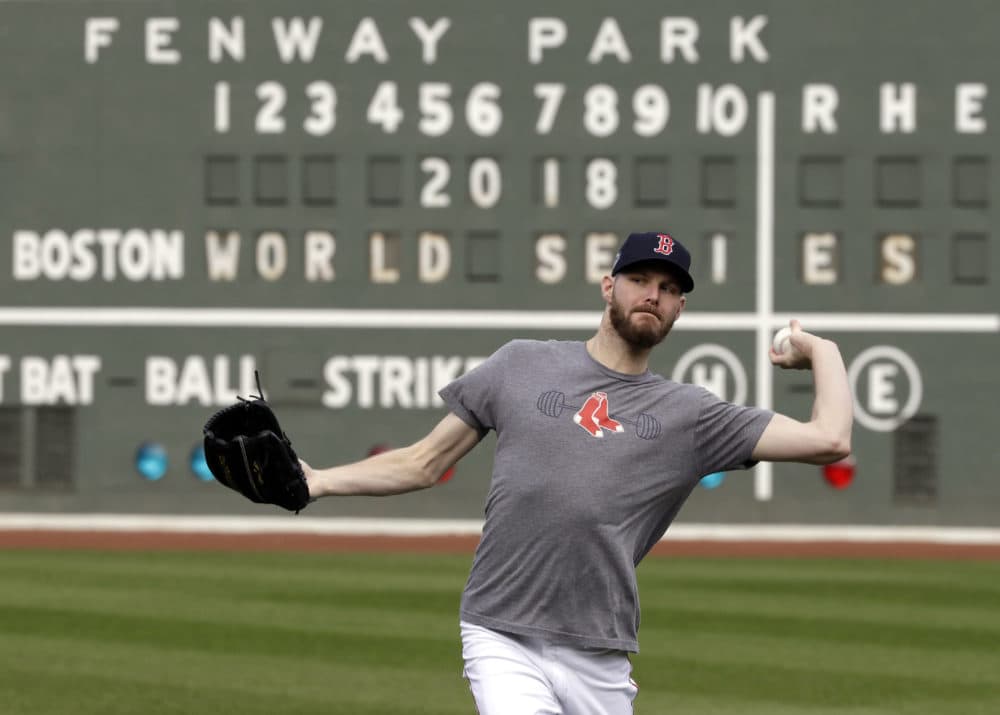 This article is more than 2 years old.
Let the late nights and bleary-eyed days begin (again).
The World Series starts Tuesday night at Fenway Park. And the one sure thing about the match-up between the Red Sox and the Los Angeles Dodgers is: a sleep-deprived Red Sox Nation.
With first pitches for all games scheduled for 8:09 p.m. EST (or 8:15 p.m., in the case of Game 5), and the pace of play expected to be agonizingly slow (especially if the Boston bullpen runs into trouble), some World Series games will probably go past midnight.
Fans might see another epic, instant-classic marathon like Game 4 of the ALCS, which lasted 4 hours and 33 minutes. They probably won't see a game shorter than 3 hours 30 minutes. There's only been one of those during the Red Sox postseason (Game 4 of the ALDS at Yankee Stadium).
Long games and late nights/early mornings are part of being a Sox fan. Morning meetings where tired colleagues ask each other, "Did you see the end of the game?" are part of it, too. But let's be honest: The ALDS and the ALCS were warm-ups for the World Series, an opportunity for fans to figure out their caffeine strategies. Now, with the Red Sox and Dodgers destined to make history, it's time to gut it out until the end of the ninth inning.
To get you ready for the showdown between two teams with two of the highest payrolls in baseball, here's another series preview done three up (reasons for optimism), three down (reasons to worry) style:
3 Up
1. Chris Sale Is Back
Last week, Sale was hospitalized with a stomach illness. Now, he's well rested and scheduled to pitch in Game 1 on Tuesday night. When asked if he was 100 percent, the Red Sox ace said, "If I'm standing on the mound, I'm 100 percent."
He was certainly in fine form as he pranked reporters about the cause of his stomach problems: irritation from a bellybutton ring. Sale will match up with Dodgers ace Clayton Kershaw in duel between two of the game's best lefties.
2. David Price Is Back — Or So Red Sox Nation Hopes
For now, Price gets the benefit of the doubt. Why? He's coming off his first playoff win as a starter and appears to have cleared some kind of psychological hurdle. On three days' rest in Game 5 of the ALCS, Price led the Sox to a series-clinching victory, and he did it by shutting out the Astros over six innings and recording a playoff career high nine strikeouts.
That's the Price Boston fans hope to see again in Game 2. But until he takes the mound on baseball's biggest stage in front of a frenzied Fenway crowd, no one will know for sure if Price's playoff struggles are fully behind him.
"[I]n this town, everything starts in October."

Red Sox manager Alex Cora
3. In Alex Cora We Trust
Every shortlist of Red Sox positives has to include the team's manager. He's made all the right moves during the postseason and looks like a veteran skipper, not a rookie. The players can't say enough about his confidence and communication skills.
But even though Cora has made it look easy, it hasn't been. "To deal with those guys in the club is a challenge and it's a challenge that I love doing," said Cora. "The other day I sat down and I said, 'Wooof, we made it.' We knew about the division and a record-setting season and all that stuff. But in this town, everything starts in October."
Cora embraces that challenge, too. He knows that anything less than a World Series title this season will be a disappointment in Boston.
3 Down
1. The (No) DH Dilemma
One of Cora's toughest tasks in the World Series, if not the toughest, will be figuring out his lineup for Dodger Stadium. In the National League ballpark, the Red Sox won't have the benefit of a designated hitter.
So where does J.D. Martinez play? Does Mookie Betts move from the right field to second base? Betts has played second during the regular season. Plus, he fielded ground balls at second when the Red Sox worked out prior to the World Series (though that's part of his normal routine).
What does Betts think about possibly moving to second? "[Cora] hasn't steered us wrong," Betts told reporters. "There's no reason for me to not trust him. If he believes in me, then I have to believe in myself. That's what it takes to win."
When discussing what might happen on the road, all Cora would guarantee is that Martinez will be playing.
2. The Craig Kimbrel Mystery
For most of the playoffs, the Sox closer hasn't looked like himself. Why? Kimbrel said he was tipping pitches. On Monday, he sounded confident that the problem was behind him. But Red Sox fans wouldn't be Red Sox fans if the sight of Kimbrel on the mound in the ninth inning didn't make them a little nervous. Yes, in Game 5 of the ALCS he threw a scoreless inning for the first time in five appearances. But let's see a repeat performance with the game on the line before faith in Kimbrel is entirely restored. To be fair, though, the same could be said about starter Price.
3. Expectations Vs. Momentum
Throughout the regular season and playoffs, the Red Sox have been a resilient team. They've also calmly, confidently focused on a World Series title. There's no reason to believe that won't continue with Boston four wins away from their ultimate goal. But you never really know how expectations will weigh on a team, how the intensity of a World Series game at Fenway Park will affect individual players. And even though the Red Sox's road to the World Series included two American League opponents with 100 or more wins — the Yankees (100) and the Astros (103) — the Dodgers have had a tougher path. They won a tiebreaker to advance to the NLDS, then beat the Brewers in Milwaukee in Game 7 of the NLCS.
So, while the Red Sox finished the regular season with the best record in baseball, the Dodgers have been building momentum since the postseason started. Not exactly a comforting thought.
This article was originally published on October 23, 2018.
This segment aired on October 23, 2018.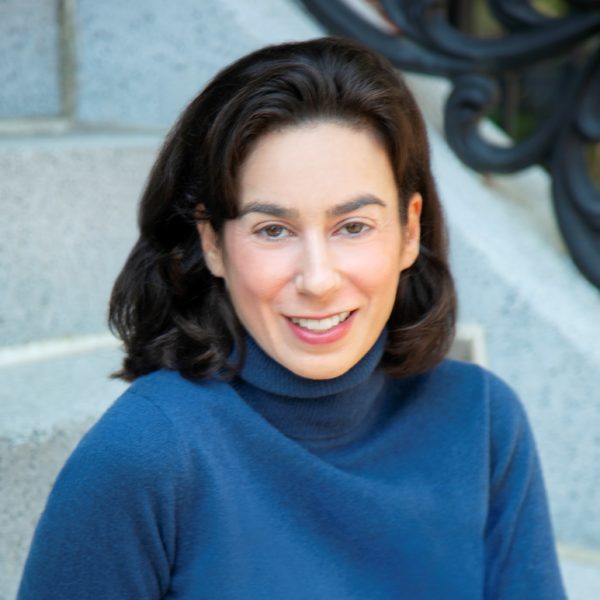 Shira Springer Sports and Society Reporter
Shira Springer covers stories at the intersection of sports and society.