Relentlessness, Chemistry Fueled This Champion Red Sox Team
This article is more than 2 years old.
It's Duck Boat Day, aka championship parade day, aka Boston-sports-fans-get-to-gloat-more-than-usual day.
Local men's pro teams may have racked up 11 titles since 2001, but the duck boats never get old. Neither does reveling in each team's championship run in the days, weeks, months and years following the trophy ceremony.
The 2018 World Series champions have been called "special" and "magical." They set the franchise record for wins during the regular season (108) and barreled through the playoffs (only three losses) like the best team in baseball (which they were). They played a relentless and relentlessly entertaining (if a little nerve-wracking) brand of baseball. They entered the postseason with the highest of expectations, where anything less than a World Series trophy would have been a disappointment, and they didn't flinch.
So, as the duck boats roll, let's revel in the World Series some more — the special, the magical and the unforgettable.
Relentlessness And Chemistry
Baseball loves its analytics and its statistical acronyms — WAR (Wins Above Replacement), anyone? And the Red Sox had some great stats, but the team's success was fueled by its relentlessness and chemistry, and you can't measure that. OK, maybe you can argue that relentlessness can be measured by the number of runs the Red Sox scored in the postseason with two outs (more than 50 percent), but it goes way beyond that. The players talked about not giving up until the final pitch. They kept coming and coming at opponents. The team's other defining characteristic was chemistry. The players also talked about the dinners, meetings and casual conversations that bonded them.
During the World Series, you could see and hear the respect Red Sox players had for each other. There was the caught-on-camera moment in Game 5 when pitcher David Price had a quick dugout chat with J.D. Martinez. Price appeared to be telling Martinez not to worry about a ball he lost in the LA dusk and let drop in the outfield.
There was also the way the Red Sox felt, really felt, about Nathan Eovaldi's losing effort in six innings of relief in Game 3. Eovaldi brought starter Rick Porcello to tears. "[A]fter the game was over, I started crying because that was — I mean, he's grinding," said Porcello. "Every pitch, he literally gave everything he had on every single pitch and it was special. It was a lot of fun to watch. That's the epitome of reaching down deep."
And speaking of Eovaldi…
Nathan Eovaldi Day
Maybe Mayor Marty Walsh should declare a Nathan Eovaldi Day. It could happen next year on Oct. 26 or Oct. 27. (Either works given the 18-inning Game 3 marathon that stretched past the local midnight hour at Dodger Stadium.) While Eovaldi Day may go against the Red Sox's team-first, takes-all-25-guys approach, the right-hander's six-inning relief appearance was one of the greatest relief performances in World Series history. More than that, it captured everything that was special about the Red Sox, from the way Eovaldi left everything on the field (he was still throwing 99 mph in his final inning) to the way his teammates supported him, to the way his losing effort became a rallying point.
Consider what Brock Holt said about Eovaldi's performance: "[It] speaks volumes to this team, how we all care about each other, we all love each other, and we play for each other." Or, what reliever Joe Kelly said after Game 4: "I woke up this morning sore, thought about Nate, and Nate's probably even more sore. Just tried to get some momentum off that guy and come in the game, thinking to myself, 'If I could pitch half as good as Nate, it might go well.' "
Eovaldi's epic relief outing was everything you want to celebrate in sports, especially the fact that sometimes losing leads to bigger and better rewards.
Pearce And Price, Price And Pearce
First baseman Steve Pearce and pitcher David Price will forever be linked by their World Series-clinching performances in Game 5 and by the debate that followed about which player should be World Series MVP. Pearce won the award, but Price now holds the trump card he desperately wanted. He no longer has to hear questions about his failure to win a postseason game as a starter.
If you have any doubt about how much that question weighed on him and how much he values his new trump card, here's what Price said after his Game 5 win:
It was tough, absolutely, to answer that question in spring training … and over and over and over and over, anytime it got to September, playoffs. I hold all the cards now and that feels so good. That feels so good. I can't tell you how good it feels to hold that trump card. And you guys have had it for a long time. You've played that card extremely well. But you don't have it anymore, none of you do, and that feels really good.
Wow on so many levels. But three postseason wins, including two in the World Series, has a way of silencing critics.
If it doesn't, J.D. Martinez has Price's back. Amid the post-game celebrations at Dodger Stadium, Martinez was asked about the way Price pitched in the 2018 playoffs.
"Unbelievable, unbelievable," Martinez said. "All the haters got to shut up now because David went out there and he did his job. … Show the guy some respect because he showed up."
The Red Sox expressed equal support for Pearce, though it took a slightly different tone. While Price was the guy trying to live up to a seven-year, $217 million contract, Pearce was the well-traveled role player doing what he could after being traded from Toronto to Boston mid-season. He hit .333 (4-for-12) and scored five runs in the World Series. His unexpected offensive barrage, including two homers in Game 5, illustrated the depth that made the Red Sox formidable. And like Eovaldi, it was everything you want to celebrate in sports.
Dodger Stadium Sure Sounds A Lot Like Fenway Park
Watching Game 5 at Dodger Stadium was a surreal experience. Part of it was the setting. Opened in 1962, Dodger Stadium is a marvel of mid-century modern architecture in a spectacular location. Look one way and you've got mountains. Look in the opposite direction and you've got the LA skyline.
But at Games 3, 4 and 5, the real sight to behold was all the Sox fans proudly wearing Sox gear. There were times, especially in Game 5, when big plays by Boston were cheered louder than big plays by the Dodgers. In Game 5, the crowd broke into the "Let's Go Red Sox" chant several times. Say what you want about the intensity of Boston sports fans (many outside Red Sox Nation would call it obnoxiousness or worse), but their loyalty and willingness to travel and pay high ticket prices to see their team in LA and create a mini-Fenway at Dodger Stadium was beyond impressive.
And the players applauded the support.
"Red Sox blood runs deep in Boston so it's fun," said Martinez. "I appreciate all of them that came out here. I know that this isn't an easy place to rock your Red Sox gear. There's a lot of passionate Dodgers fans here, too. … I know [the Red Sox fans] were probably taking a lot of heat in this stadium. Props to them."
As the Red Sox celebrated in the visitors' clubhouse, they played "Dirty Water" and "Sweet Caroline." So, the fans weren't the only ones who wanted to bring a little bit of Fenway west. They know they have something special, magical and unforgettable with Boston.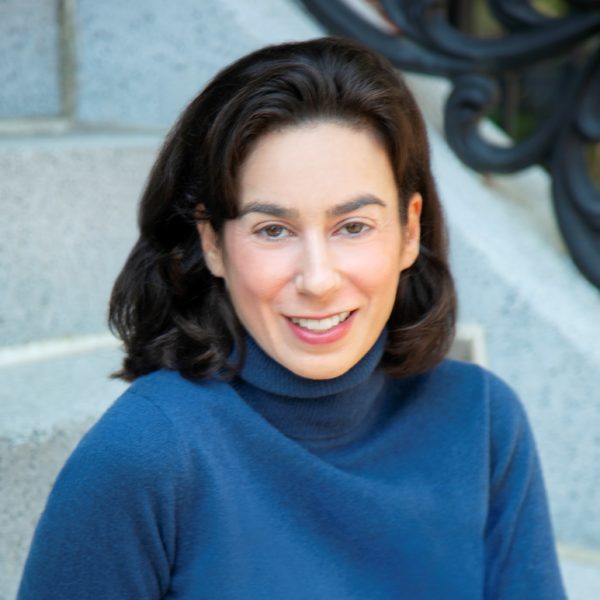 Shira Springer Sports and Society Reporter
Shira Springer covers stories at the intersection of sports and society.