In Aftermath Of Bulger's Death, A Plea To Remember His Victims
03:44
Play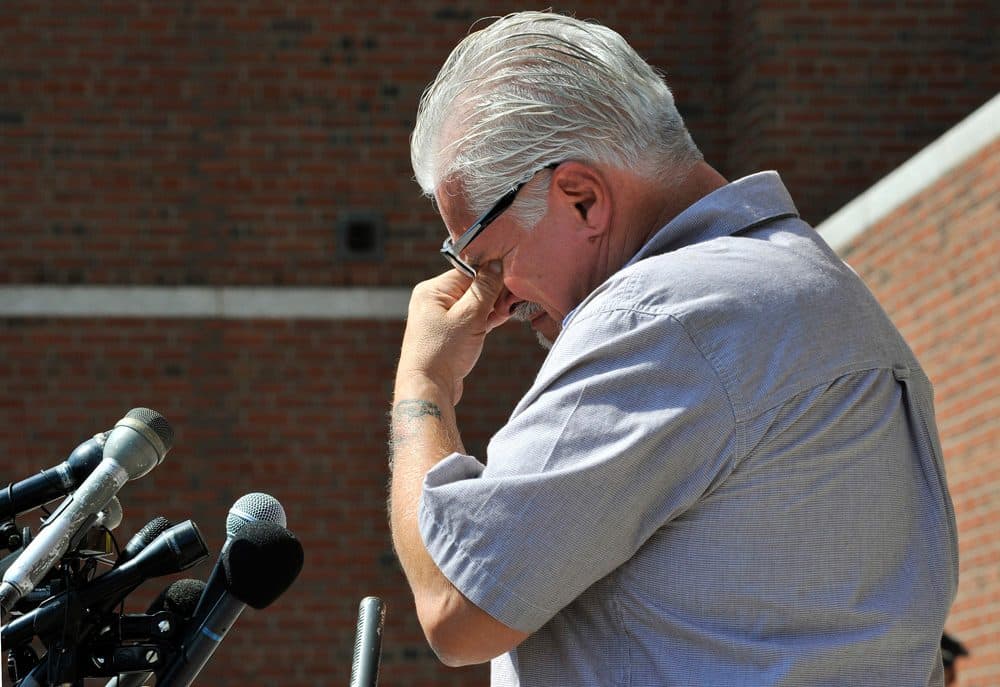 This article is more than 1 year old.
When news broke that James "Whitey Bulger was killed in prison Tuesday, Stephen Davis had a hard time believing it was true — and was struggling with understanding exactly how he felt about the man accused of killing his sister.
"It would feel like real justice. If that's what real justice feels like, wishing bad upon people who did bad," he said.
A jury did issue a "no finding" on charges that Bulger killed Davis' sister, Debra Davis. She was the long-time girlfriend of Bulger's top lieutenant, Stephen Flemmi.
At Bulger's trial, Flemmi testified in gruesome detail that Bulger killed Davis because she knew that both men were FBI informants.
Former Massachusetts U.S. Attorney Carmen Ortiz says convoluted stories like these that were heard during Bulger's trial about who may have been ratting on whom — regardless of what side of the law they were on — are part of what drew international attention to the story of Bulger and his gang of mobsters.
"The way that they turned on him, the way they cooperated with the government — that also added another level of fascination that makes this case stand out," she said.
Ortiz, who is now an attorney with the Boston firm Anderson & Kreiger, says she's gratified that authorities were able to catch Bulger in California in 2011 after he was on the run for 16 years. And she's pleased that her office was able to successfully prosecute Bulger for several murders that resulted in his life in prison sentence.
But she's also concerned that now, with questions about his death in prison, there might be renewed interest in Bulger.
"I'm hoping now with the notoriety that has always been attached to Whitey Bulger and that continues, that I hope that with his death it doesn't take attention away from where I thought it should always be — and that is with the the families of the victims of his crimes," she said.
It's not an unfounded concern. Matt Valentinas is a Boston-based entertainment attorney who's worked on a book and documentary about Bulger, and he said Tuesday his phone had been ringing all morning.
"I think the Whitey Bulger industry in terms of books, movies, podcasts is now going to come alive. It's sort of the last tale," he said. "My hope is the families get some closure out of this, and that they get the last say, and that they get some of the money they're due."
And if that happens, Stephen Davis knows exactly what he'll do if someone is found responsible for Bulger's murder.
"If there is someone out there that did that and he's brought to trial on it, I'd congratulate the guy and send money to his canteen and give him a meal on me or something," he said.
Bulger's former lawyer, J.W. Carney issued a statement saying Bulger "was sentenced to life in prison, but as a result of decisions by the Federal Bureau of prisons, that sentence has been changed to the death penalty."
This segment aired on October 31, 2018.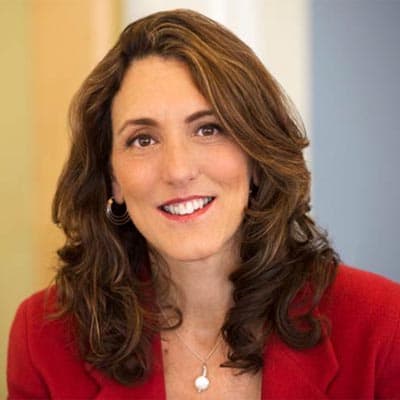 Deborah Becker Host/Reporter
Deborah Becker is a senior correspondent and host at WBUR. Her reporting focuses on mental health, criminal justice and education.