Photos: Baker And Gonzalez's Final Campaign Day Before The Election
Massachusetts Republican Gov. Charlie Baker and his Democratic challenger Jay Gonzalez spent the day at a diner and coffee shop, respectively, for one final round of campaigning before voters hit the polls on Tuesday.
Gonzalez paid a visit to Diesel Coffee Shop in Somerville's Davis Square, while Baker spoke with patrons at Four Sisters Owl Diner in Lowell.
Gonzalez Talks With Somerville Coffee Drinkers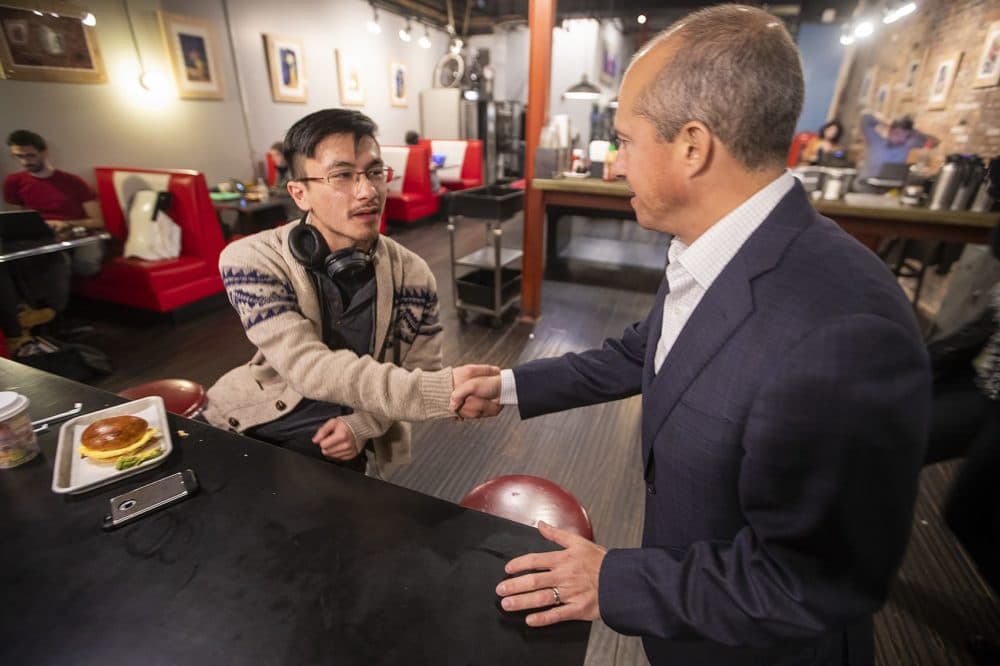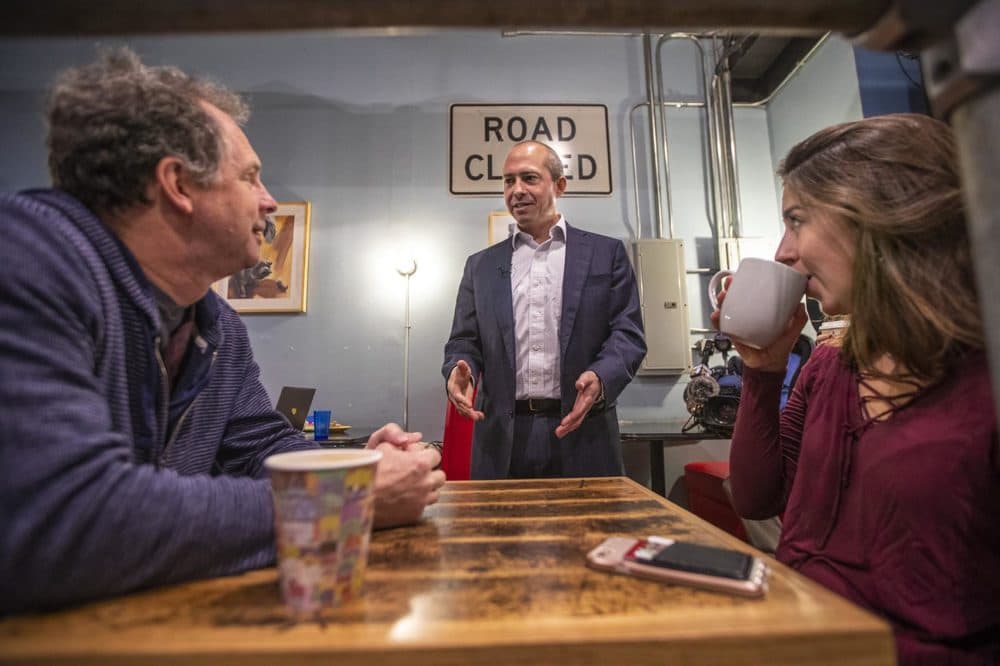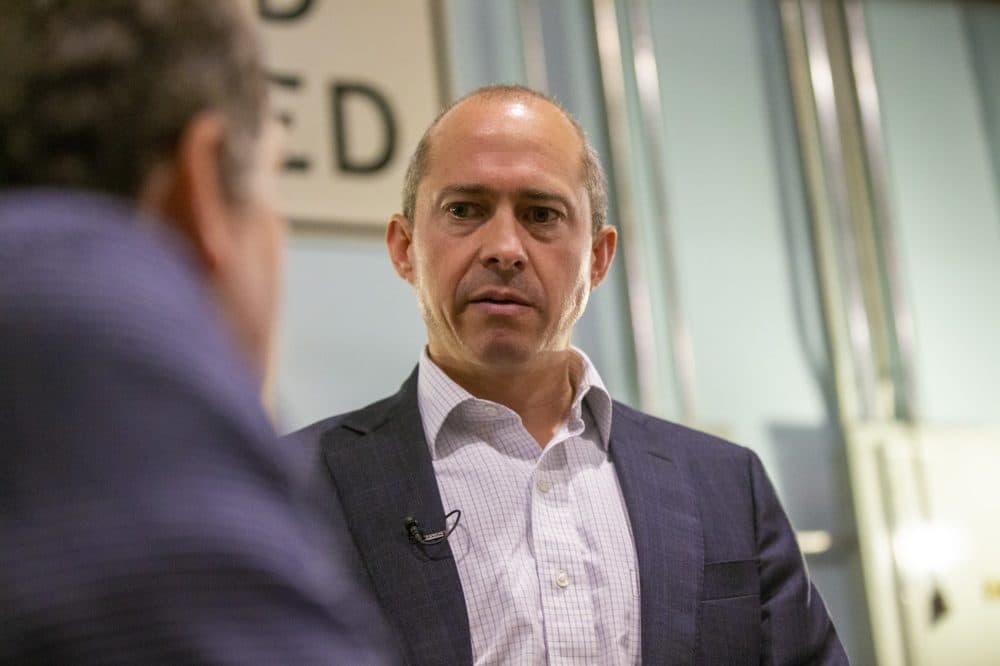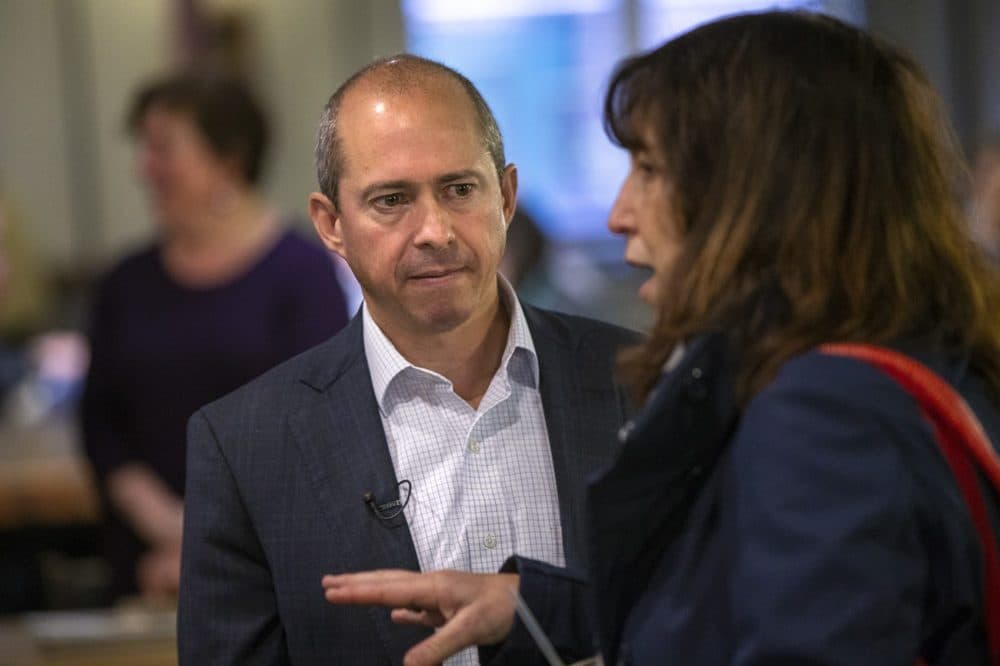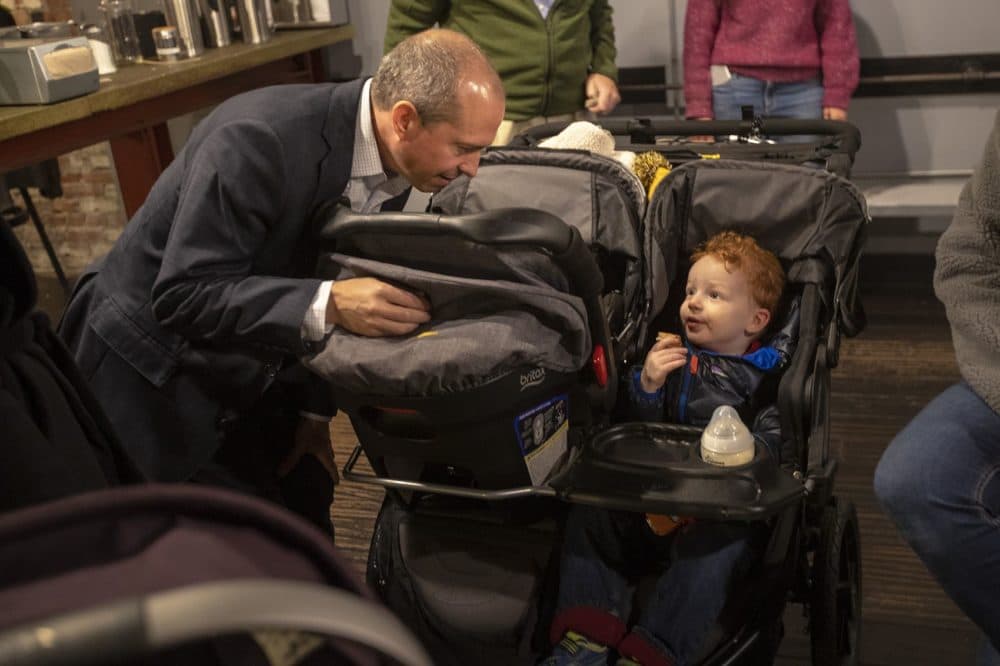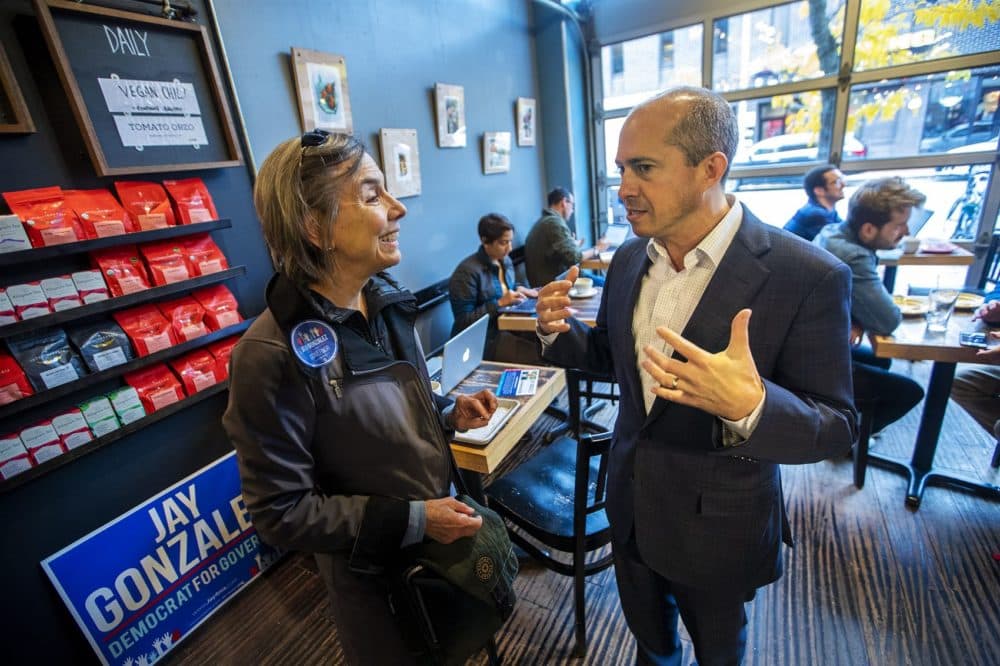 Baker Meets With Diner Patrons In Lowell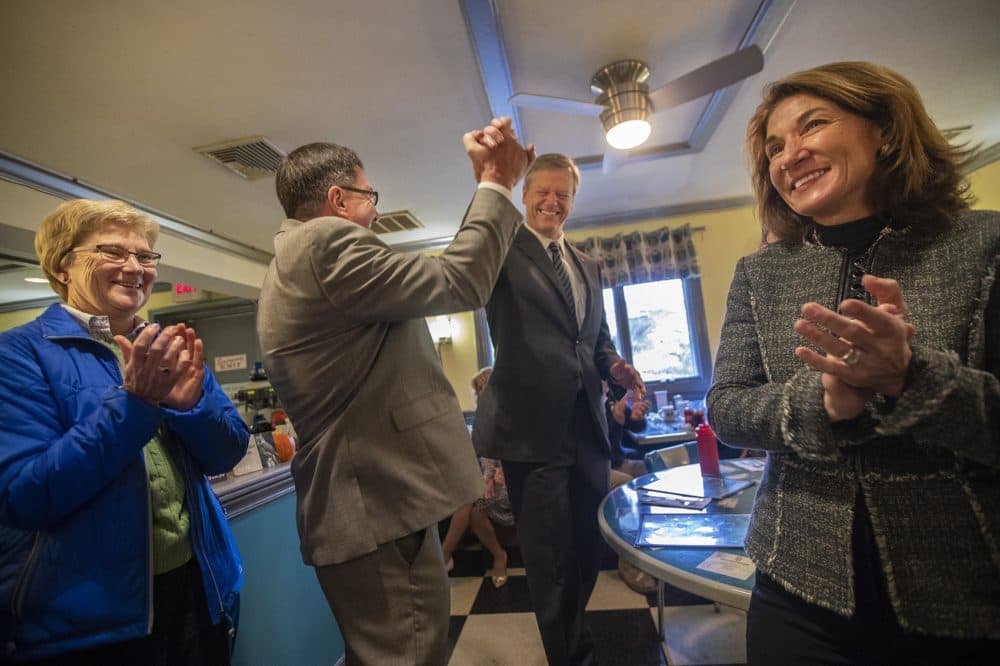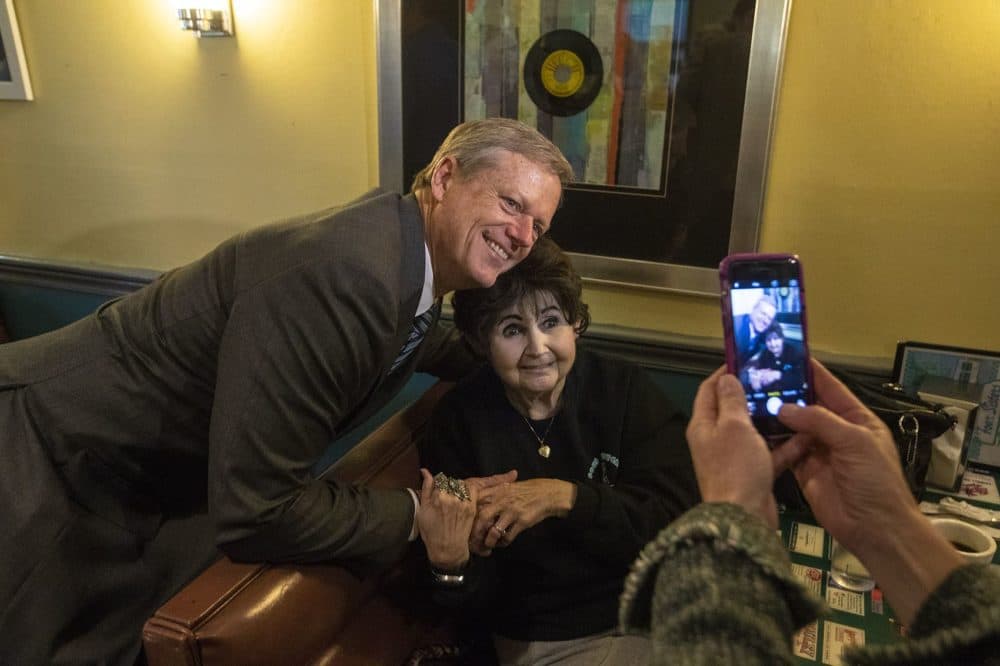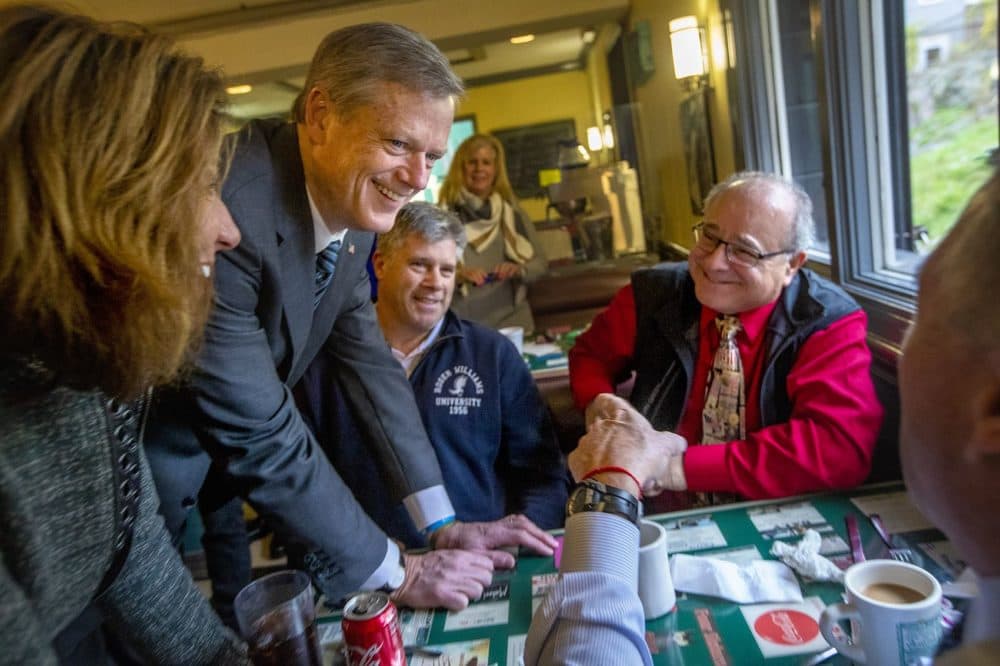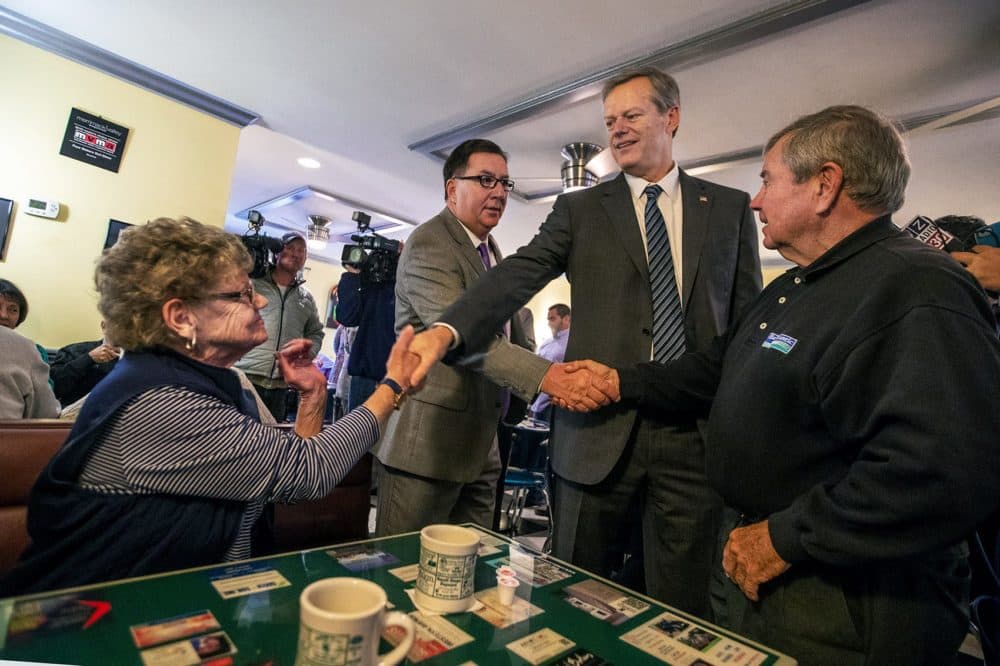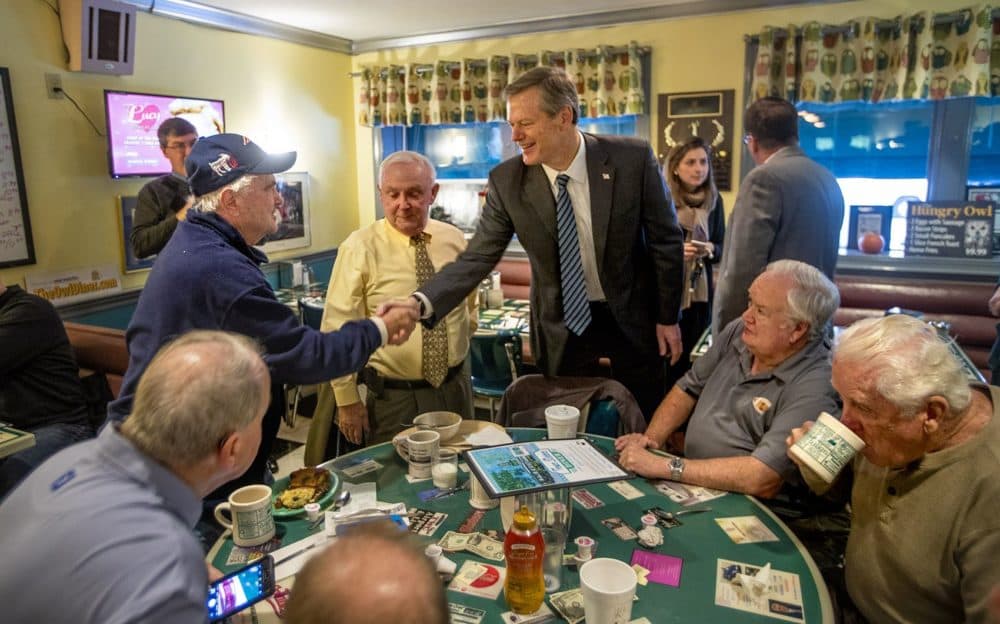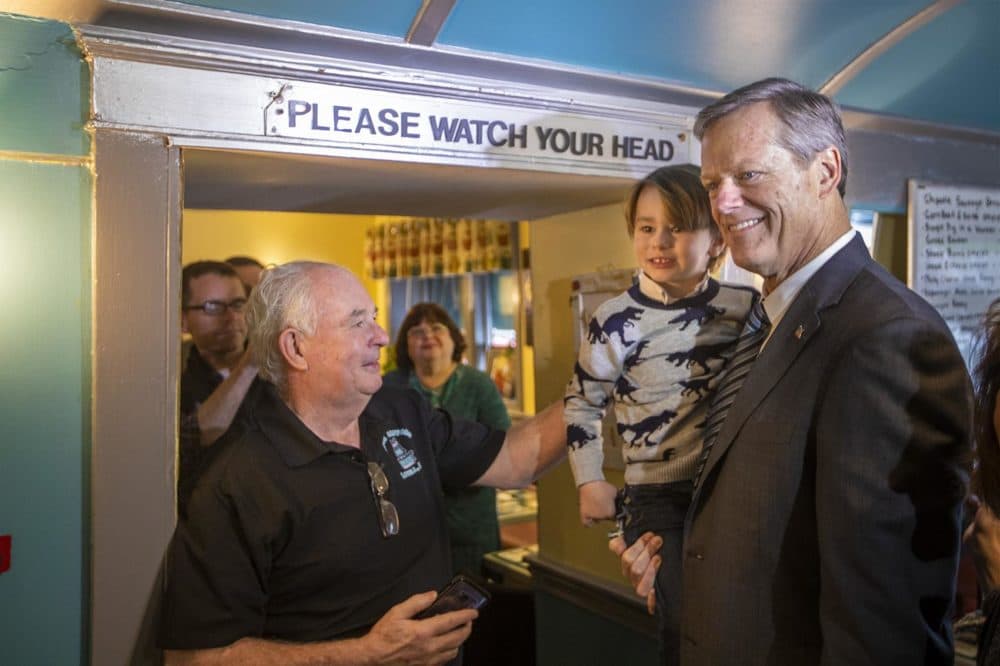 This article was originally published on November 05, 2018.