On Election Day, Lowell, Malden Among U.S. Cities To Be Monitored By Justice Department
04:17
Play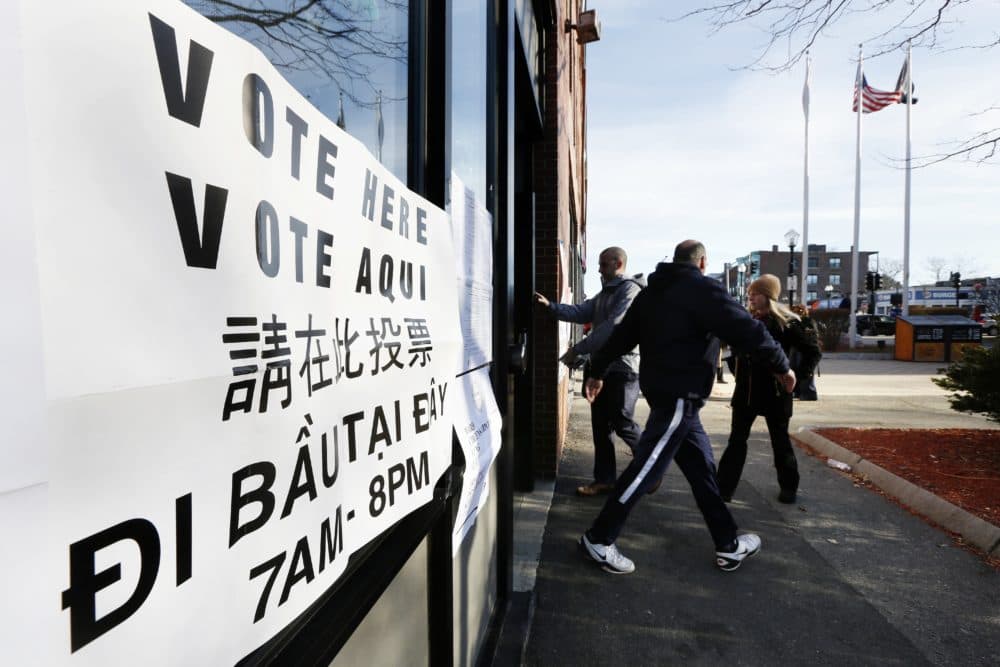 This article is more than 2 years old.
A day ahead of the 2018 midterms, the Justice Department announced it will monitor nearly three dozen communities, including two Massachusetts cities, for compliance with federal voting rights laws on Election Day.
Lowell and Malden — which are among the more diverse cities in the state — made the list of 35 places in 19 states where the DOJ said it will scrutinize polling stations.
In a press release Monday, the DOJ said staffers from its Civil Rights Division will gather information at the polls on a number of scenarios, including whether voters are subjected to different voting qualifications based on race or language; how voters with disabilities are accommodated; and whether locations are complying with voter registration list requirements.
According to a DOJ official, the Civil Rights Division chooses jurisdictions for monitoring based on information from state and local election officials and community members. The office said it tells local election officials ahead of time about the monitoring.
Lowell and Malden are two of 12 communities in the state required by law to provide voting information in multiple languages.
In Lowell, voting regulations and ballots must be available in English, Spanish and Cambodian, while in Malden, election materials are to be provided in English, Chinese and Taiwanese. The mandate is part of the language minority provisions of the Voting Rights Act. It requires all election information in English also be on hand in a municipality's minority languages at polling stations. That way, all citizens can register to vote, learn about the election and cast a ballot without language barriers. The latest language requirements were decided by the U.S. Census Bureau in December 2016.
Officials in the Malden city clerk's office were unavailable to comment on why the city may have been selected by the Justice Department. The head of Lowell's elections and Census department did not immediately respond to an inquiry.
Attorney General Jeff Sessions said in Monday's press release that voting rights are constitutional rights and should be protected as such.
"This year we are using every lawful tool that we have, both civil and criminal, to protect the rights of millions of Americans to cast their vote unimpeded at one of more than 170,000 precincts across America," Sessions said. "Likewise, fraud in the voting process will not be tolerated. Fraud also corrupts the integrity of the ballot."
Earlier on Monday, Democratic Secretary of State Bill Galvin said despite "minor efforts" to hack voting systems, there have been zero incidents of election interference in Massachusetts.
---
This story is part of a collaboration with ProPublica's Electionland, a project that monitors voting problems across the country. If you have trouble voting, or if you saw something you want to tell us about, here's how you can get involved.
This segment aired on November 6, 2018.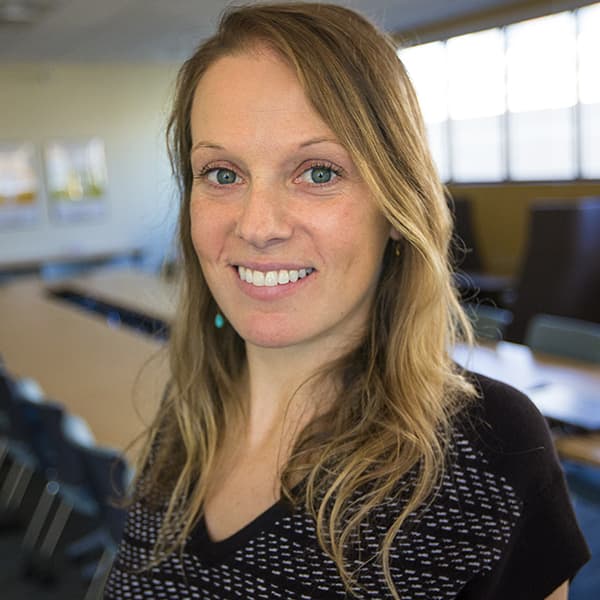 Shannon Dooling Investigative Reporter
Shannon Dooling is an investigative reporter at WBUR, focused on stories about immigration and criminal justice.