Warren, Diehl Spend Final Weekend Crisscrossing Massachusetts
04:07
Play
This article is more than 2 years old.
With Election Day on the horizon, local candidates were out in full force all weekend, talking to voters all over the state. The Senate race was no exception.
Republican Geoff Diehl spent the weekend barnstorming across the state in his "Diehl on Wheels" RV. On Saturday, he rolled into Fitchburg, outside the local Republican Party headquarters.
"We've been at Market Basket [and] at restaurants, finding a lot of support today," Diehl said, as passing motorists beeped their horns.
Diehl promises that his campaign RV will become a mobile Senate office if he defeats Elizabeth Warren Tuesday. It's one way to make his point that he is focused on Massachusetts — and that Warren is focused on running for president.
"Sen. Warren, in just the last two days, was in Ohio and Wisconsin instead of focusing on Massachusetts," Diehl said, referring to Warren's most recent campaign trip to the Midwest. "It just shows her lack of commitment. And I think the voters realize that, so we're getting a lot of support."
That support comes from people like Jane Herrick, a Republican from Billerica, who was among some 30 supporters who greeted Diehl in Fitchburg. Herrick said Warren's frequent absences from Massachusetts are among the reasons she is supporting Diehl, a state representative from Whitman.
"The reason I like [Diehl] is because he's passionate about our state — and he's here," Herrick said. "He's been a part of our state for years, unlike our current senator."
Diehl co-chaired the Trump campaign in Massachusetts, and though he avoids the president's divisive rhetoric, he embraces most of his policies. That includes Trump's tough line on immigration and concerns about the so called "migrant caravan" heading toward the U.S.-Mexico border.
That's why John Strang, a Republican from Fitchburg, says he will cast a ballot for Diehl.
"We should maintain our borders. We're a sovereign state," Strang said. "We have opportunities for people to come here legally, and anyone in this so-called caravan can take advantage of those opportunities. But the notion that you're going to bulldoze your way through the border based on liberal and media sympathy — that doesn't wash."
The most recent polls show Diehl running about 20 points behind Warren, so he's counting on a strong turnout in central Massachusetts. Although Fitchburg went for Hillary Clinton in 2016, many towns in Worcester County backed Trump, and they represent Diehl's best hope to catch Warren.
Warren was busy over the weekend, as well. She joined fellow Democrats, including gubernatorial hopeful Jay Gonzalez,and Attorney General Maura Healey, in a series of get-out-the-vote rallies in Brockton, Springfield and Worcester, where she told supporters that on Tuesday, Democrats have a chance to end Republican control of Washington.
"All I can say about that is tick-tock, tick-tock. We're coming," Warren told a room full of cheering supporters in Worcester.
Warren didn't even mention Diehl by name, but she rejected his charge that she is focused on running for president at the expense of Massachusetts. She said a vote for Democrats is vote against Republican efforts to repeal the Affordable Care Act.
"My opponent wants to go to Washington to be the one vote that is needed to take away health care from tens of millions of people across this country," Warren said. "[That would] cost the commonwealth of Massachusetts $2 billion a year. That's why I'm in this fight."
Diana Bernstein, an independent from Holden, appreciated the senator's message, and said she would be voting for her Tuesday.
"I like how she's fighting for the little guy," Bernstein said. "And for women, minorities, everyone."
Richard Shea, a Democrat from Worcester, said he has been a supporter of Warren's from "day one."
"Because she's authentic," Shea said. "She's transparent, and she knows what it's all about: it's about struggling. It's about democracy, and it's about giving everyone an equal shot."
Shea said he would like to see Warren run for president, which represents a minority view. While the latest WBUR poll late last month found Warren with a comfortable lead, it also found that 63 percent of likely voters do not think she should launch a bid for the White House. Warren has said she will give "a hard look" at a presidential bid after the election.
This segment aired on November 5, 2018.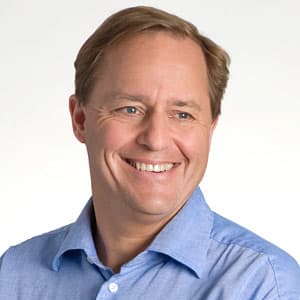 Anthony Brooks Senior Political Reporter
Anthony Brooks is WBUR's senior political reporter.