Republican N.H. Gov. Chris Sununu Wins 2nd Term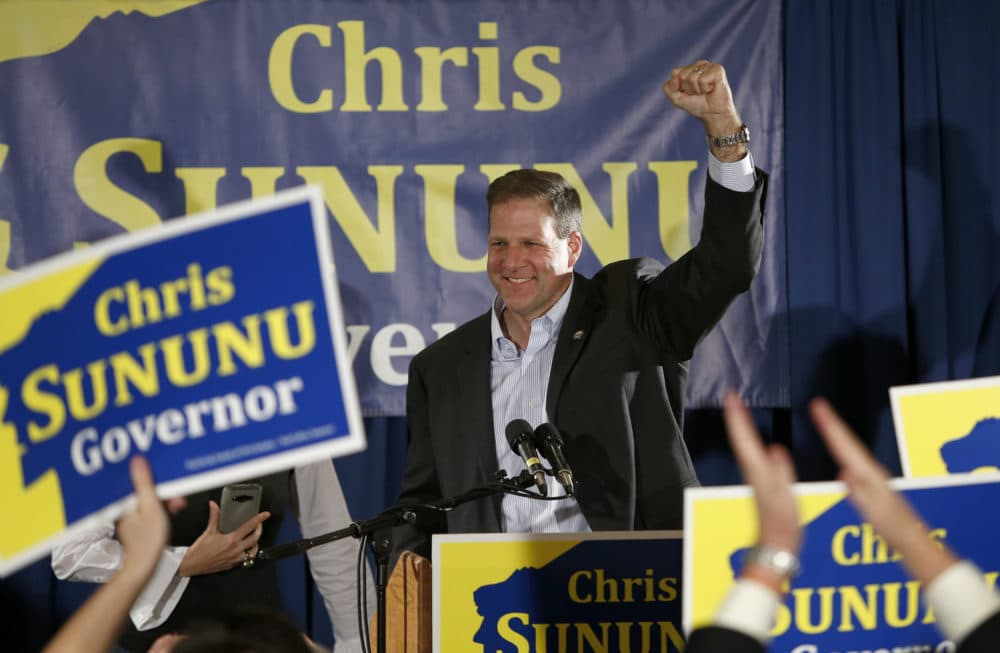 This article is more than 2 years old.
Republican Gov. Chris Sununu has defeated Democrat Molly Kelly to win a second term in New Hampshire.
Now 44, Sununu was the youngest governor in the nation when he took office in early 2017. He argues that more significant legislation has passed during his tenure than under any other governor in the last two decades.
Sununu frequently touted the state's strong economy and low unemployment rate, and progress made on combating the opioid crisis and reforming the state's mental health and child welfare systems.
Kelly, a former state senator from Harrisville, was seeking to become the third woman elected governor of New Hampshire. She set her campaign against the national backdrop of the #MeToo movement, saying "women will not be silenced," and talking often about her struggles as a former single mother.
She gave a concession speech Tuesday night, saying she will continue to work hard to make New Hampshire a place where everyone has opportunities, not just a few.