'Yo Soy Lola' Aims To Open The Door For Boston Area Latina Artists
Resume
At a recent night at Oberon in Cambridge, a dancer on stage acted out a panic attack, curled in on herself and gasping for air. Another dancer tried to comfort her by gliding in to hold her, touching her face and caressing her hair. The women were part of "Colores," a performance that served as a meditation and a tribute to the victims — most of whom were Latino — killed at Pulse Nightclub in Florida during the 2016 shooting.
"I was on the verge of crying and I heard the people behind me, they were crying too," said audience member Rebecca Kenyon of the performance as a whole.
"Colores" was produced by Yo Soy LOLA, a nonprofit that provides support for Latinas seeking a career in the arts, whether it be dance, music, poetry, writing, culinary arts or other forms. The support comes in many forms, including annual $3,000 scholarships for Latinas pursuing an arts education, mentorship and collaborative performances, like "Colores."
Co-founder Ana Masacote helped create Yo Soy LOLA as a way to claim back the narratives of Latina artists. The goal is to have Latinas tell their own stories using the arts.
"We're all represented in one way or another and more often than not that's misrepresented because it's other people telling our stories for us," Masacote said. "So LOLA was a way to change up the dynamic of how people are perceived by using the arts."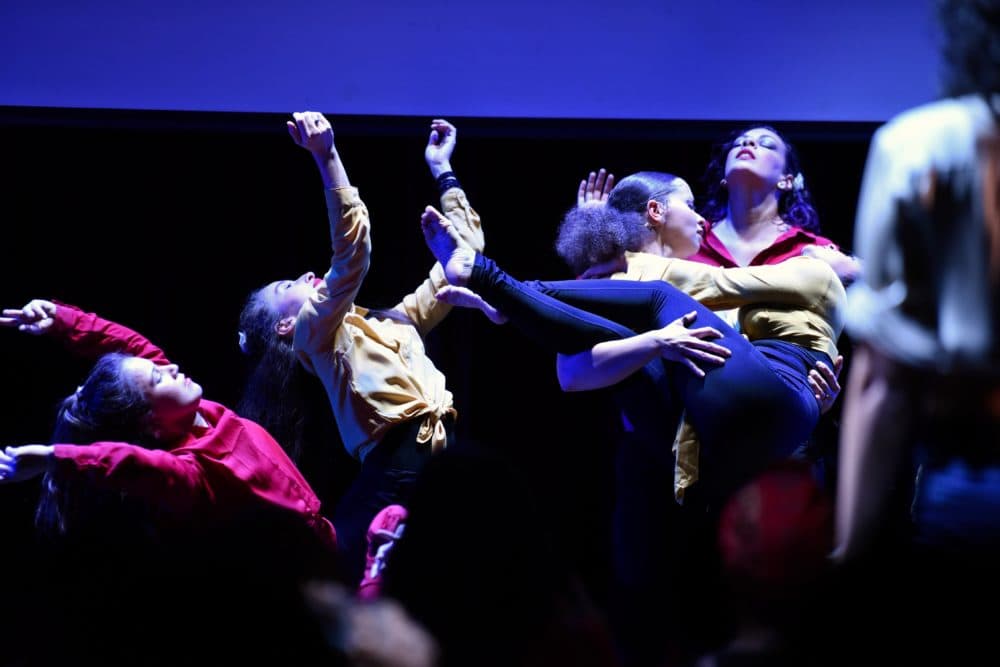 Raised by Mexican immigrant parents in a modest household, Masacote's family instilled in her at an early age, the need to pursue a fruitful vocation. Arts, perceived as a fanciful pursuit, didn't fall in that category.
"In Latino culture, it tends to be very difficult for us to want to pursue careers in the arts because it's not a stable career," Masacote said.
She attended MIT and earned a degree in management science to appease the expectations of others. But soon, Masacote realized dance brought her the most joy; being a professional dancer afforded her the opportunity to connect with people through what she calls a universal language.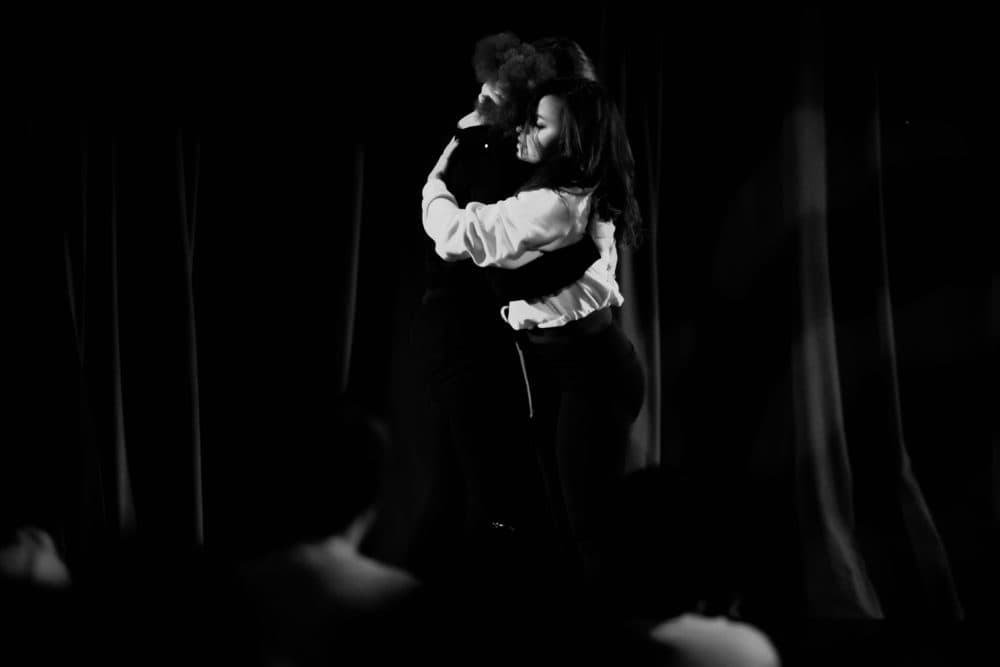 When she ultimately decided to follow what she felt was her true calling, she faced confusion and resistance from her family. "When I would tell people what I was doing in dance, it's like the conversation sort of cut off," Masacote said. "They didn't quite understand the value of it as a business."
Her story echoes that of many first and second generation American Latinas. Even though Yo Soy LOLA is geared toward Latinas, the dearth of both Latinas and Latinos in the arts is evident.
According to the 2010 census data, there are more than 10,000 people in Suffolk county who work in an arts and entertainment-related field. Only about 8 percent of them identified as Latino. Such few artists don't reflect the total Latino population, which in 2010 stood at 22 percent and has continued to grow. Many factors, including cultural attitudes, institutional barriers and lack of mentors contribute to the absence of Latinas in the arts. That scarcity means there are few mentors to guide budding artists.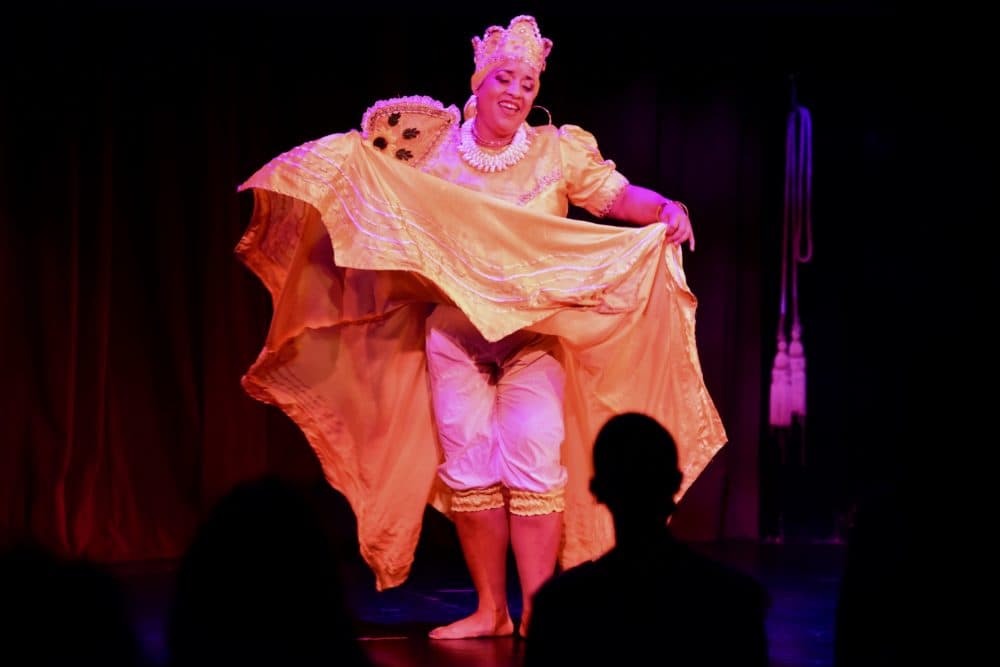 "When I was young I didn't feel that I had many Latina mentors in my corner," Masacote said. "There were people that were trying to mentor me, but we didn't always connect, unfortunately."
That's why Masacote is so passionate about Yo Soy LOLA. Artistic production is a means of canonizing history and if fewer Latinas engage in the arts, part of their culture, existence and presence in Massachusetts risks erasure.
Back at the Yo Soy LOLA performance, "Colores" ended with an ode to Africa's roots found in various Latin American cultures. The crowd moved to the music — Latinas and non-Latina supporters — dancing and laughing.
"It's a world of camaraderie," Masacote said. "It's sisterhood."
This segment aired on November 3, 2018.