Mass. Cities Snubbed By Amazon Say Bidding Was Worth It
Play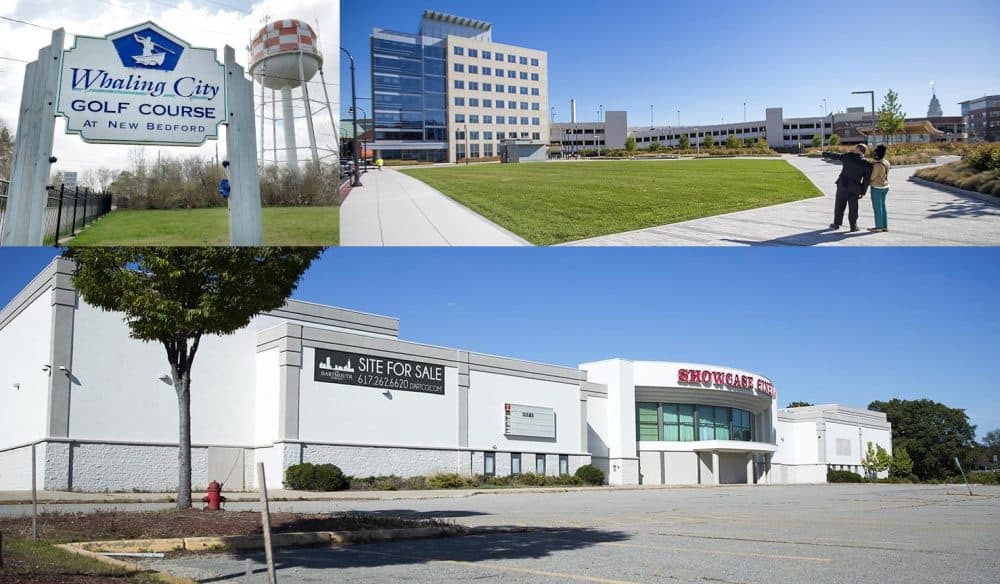 This article is more than 4 years old.
Boston and Somerville aren't the only Massachusetts cities that Amazon passed over when looking for a second headquarters. More than two dozen communities in the state submitted bids last year. Most were eliminated months ago.
Now that Amazon has made its choice, some of the local long shots are reflecting on their failed pitches.
Leominster Mayor Dean Mazzarella said the bid book his city presented to Amazon hasn't been tossed in the wastebasket. Leominster is using it to pitch two other major companies — Mazzarella wouldn't say which ones — on a site that Amazon turned down.
"It was a very valuable exercise," Mazzarella said of bidding. "It's really a lot about the good things and the amenities that you have here. You know, just like any person would do, cities should go through self-evaluation and, for us, it was a lot like that."
The sentiment is the same in Worcester, which produced a video for Amazon that is now a marketing tool for the Chamber of Commerce, according to City Manager Ed Augustus.
"Just the discipline of having to organize a pitch has come in handy, and we've been able to use elements of it for other efforts," he said.
Worcester and Leominster's strategy to use an Amazon pitch for promotion is shared by other Massachusetts cities — even, or perhaps especially, by those that were never serious contenders.
"Did I honestly think, at the end of the day, that Gardner, Massachusetts, would be chosen as HQ2? No," said the city's mayor, Mark Hawke.
Even with Amazon ultimately splitting its second headquarters between two locations in New York and the Washington, D.C., area, the technology giant's reduced workforce demands still exceeded the entire population of Gardner.
So, why bother bidding?
"My thought process was simply that, if we put the information out there, you're not going to probably catch HQ2, but maybe you catch some other fish," Hawke said.
In the Merrimack Valley, Haverhill joined Lawrence, Methuen, Andover and North Andover in a regional bid. Haverhill Mayor James Fiorentini said his city recently proposed one of the prospective Amazon sites to a trucking company. The business said no, but Fiorentini isn't discouraged.
"Well, you know, in baseball, if you strike out two-thirds of the time, you can still be one of the all-stars," he said. "We figure if we get a hit maybe one out of 10 times, we're doing pretty well for our taxpayers up here."
Doing well for taxpayers has been a shared mantra of local cities in the aftermath of their snubbing by Amazon. They say the bid process is a reminder that attracting a huge company isn't worth the billions in tax breaks that Amazon got, in the end.
This segment aired on November 15, 2018.