10 Books By Local Authors Of Color To Gift For The Holidays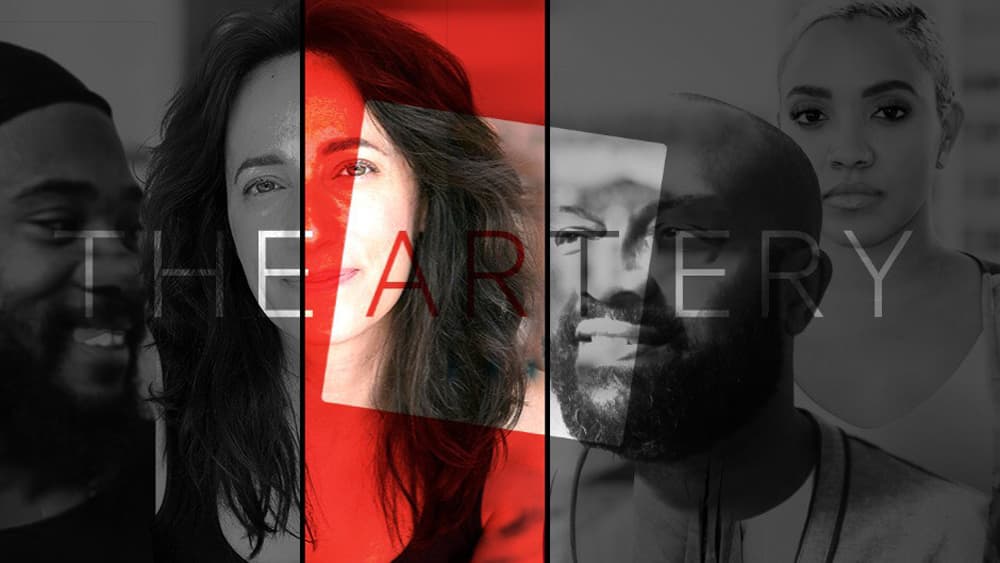 This article is more than 4 years old.
What's better than receiving a good book as a holiday gift? Not a whole lot — especially for all of the book lovers in the Boston area.
Despite our region's literary reputation, it's rare to see local writers of color centered in conversations about literature. Below are my favorite books by authors with Boston-area ties. Most were released this year. Others are oldies, but they're all goodies.
By Jamaica Kincaid
Jamaica Kincaid was born and raised in Antigua, a former British colony in the Caribbean. At the age of 16, she was sent to New York City to work as a domestic assistant for a white family. This series of events serve as the base for Kincaid's critically acclaimed debut novel, "Lucy," whose story tracks its titular narrator as she leaves her island home for the cold of NYC. Kincaid lives in Vermont during the summers and during the academic year, is a professor of African and African American Studies at Harvard University.
---
By Ifé Franklin
Local artist and performer Ifé Franklin wrote this book from the point of view of her great-grandmother Willie Mae McCain. Willie Mae was born in Virginia, pre-emancipation, and the book follows her journey from enslavement to freedom. Franklin's book is a new take on what it means to reclaim Afro-diasporic ancestry. The book has been donated and received by the National Museum of African American History and Culture in Washington D.C., but you can request a copy via Franklin's website.
---
By Shauna Barbosa
Boston-born poet Shauna Barbosa explores the intricate lines of her identity and celebrates the duality of it in her debut book of poetry. Her work oscillates between the lightness of humor and a dark self reflection. The book will bring you to tears as quickly as it will make you laugh with joy.
---
By Danzy Senna
Author Danzy Senna's heritage informs much of her work, including her 1998 debut novel "Caucausia," which centers around two biracial sisters. One of the sisters, Birdie, can pass as white like the sisters' mother, the other, Cole, has dark skin, like the sisters' black father. Set in Boston in the '70s, the story takes sudden turns when each sister is taken by a parent. Senna, who was born and raised in Boston with a white mother and black father — both of whom were activists in the civil rights movement — writes with cutting clarity.
---
By Jabari Asim
Emerson College professor Jabari Asim's newest book of essays, "We Can't Breathe" is an emotional roller coaster of cultural criticism, making meaning of black fatherhood, the appeal of and dangers to the black body and black resistance. In an interview with WBUR, Asim said of his new work, "I was fascinated by the idea of stories clashing ... and how the African-American experience in this country has been distorted and twisted."
---
By Stephen Hamilton
This graphic novel by Boston artist Stephen Hamilton transforms Yoruba ontology into enrapturing visuals while providing a wealth of historical and cultural information. The art in the novel is heavily informed by West African textiles and weaving and much of it was hand painted before being scanned and formatted for graphic use. "Drawing directly from Ifa, the vast corpus of divination poetry used by the followers of the Yoruba Orisa traditions worldwide, I am relaying important narratives rooted in African thought," Hamilton recently said.
---
By Nakia Hill
Local author and community organizer Nakia Hill drew inspiration from Solange's album "A Seat At The Table" for her book of poetry. "Water Carrier" is an ode to women of color while also serving as a proclamation of self-care. Including both handwritten pieces and old diary entries, Hill weaves a warm collection of poetry with equal amounts of depth.
---
By Celeste Ng
Naturally, we had to include this bestseller. Ng's novel chronicles the intertwined lives of two families living in Shaker Heights, an orderly, picturesque suburb of Cleveland. Zooming in on established family and their mysterious newcomer neighbors, Ng unpacks the power of secrets and of breaking the rules. Her chosen backdrop of a sleepy neighborhood stands in stark contrast to the emotional fervor that surrounds the two families as they figure out how to navigate their own individual traumas.
---
By Dexter Garcia
Dexter Garcia is a Boston-based spoken word poet and performer who explores how race intersects with family, spirituality and love. "This book was, more than anything, a gift to myself after realizing it was time to let go of my past so I could give myself and my child a better future," Garcia told WBUR. Her book stands as a celebration to black childhood, to black dreams and to what black family truly means in the 21st century.
---
'Sweet' (as part of the 'Bitten' series)
By Uzuri M. Wilkerson
Ever wanted to know what a world with vampires would look like, if it centered the narratives of people of color? Pick up Wilkerson's "Sweet," the first novel in her trilogy about vampires in New England and the humans who rise up and resist them. You can find her books at Brookline Booksmith's science fiction section or you can order them online.