173 Endangered Sea Turtles Are Dead After Washing Ashore On Cape Cod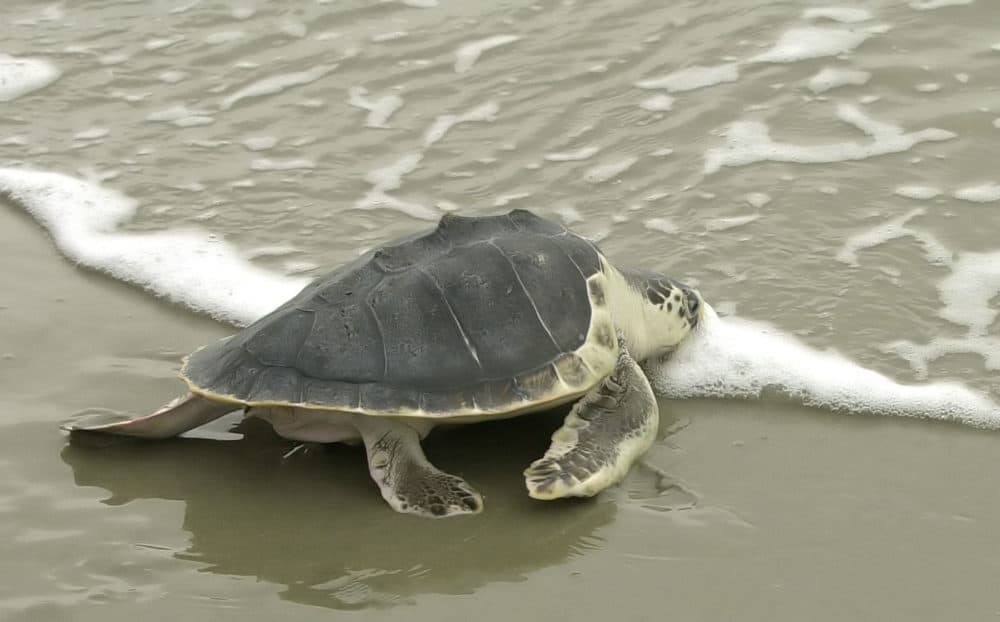 This article is more than 2 years old.
Wildlife officials said at least 173 turtles have died since washing ashore on Cape Cod on Wednesday.
The 219 endangered Kemp's ridley sea turtles were recovered on beaches in Brewster, Orleans and Eastham, after they were caught in the Thanksgiving cold snap, according to Jenette Kerr, spokeswoman at the Massachusetts Audubon Society's Wellfleet Bay Wildlife Sanctuary.
About 400 sea turtles have washed ashore since Oct. 22. Most of the animals brought into the sanctuary are dead and in some cases literally frozen, according to Kerr.
Kemp's ridleys, the smallest species of sea turtles, become cold-stunned after getting trapped in the Cape's hook-shaped geography, according to the Massachusetts Audubon Society.
"Unable to migrate south to warmer waters, the turtles' body temperatures fall with the water temperature and their systems start to shut down," the society said in a statement.