Bilal Brings Creative Resistance To The Isabella Stewart Gardner Museum
When Isabella Stewart Gardner incorporated multiple styles of masonry into her now famous courtyard, the combination of so many disparate designs could've ended in cacophonous chaos. But it didn't. On the contrary, the courtyard remains one of the most enduring symbols of her creative vision.
Like the stones in the courtyard or the various mediums of art gracing the walls of the Gardner Museum, Bilal's music is a mélange that refuses attribution to one sole genre or style. He's performing on Thursday, Nov. 29 as part of RISE, the museum's fall music series that has featured national and local pop, R&B and hip-hop acts, from Grammy-award winning Terri Lyne Carrington to local acts Oompa and Dutch ReBelle.
Though Bilal has performed in Boston many times before, when asked in a phone interview how he felt about playing at the Isabella Stewart Gardner Museum, he said, "I've actually never been there before, what is it?"
His unfamiliarity with the museum isn't singular. The city's large cultural institutions, like most legacy museums in the U.S., have historically attracted — and catered to — a predominately white audience. The museum's contemporary programming, from its Third Thursdays to its installations, now appear to attract more diverse visitors. The Gardner's RISE series provides another opportunity for people of color to see themselves reflected in the institution's programming.
In his 17-year career span, Bilal has taken a visual approach to his creative process. "I look at [music] like an art piece," he said. "Each [song] is a different installation. I'm always looking to accentuate something unique." Since his debut in 2001, Bilal has been lauded as one of the forefathers of the Neo Soul movement but being defined by labels isn't something he's fond of. "I never really liked that title," he said. "Even when they were using it for D'Angelo and Erykah Badu. But people come up with names and labels, as they do with everything in life."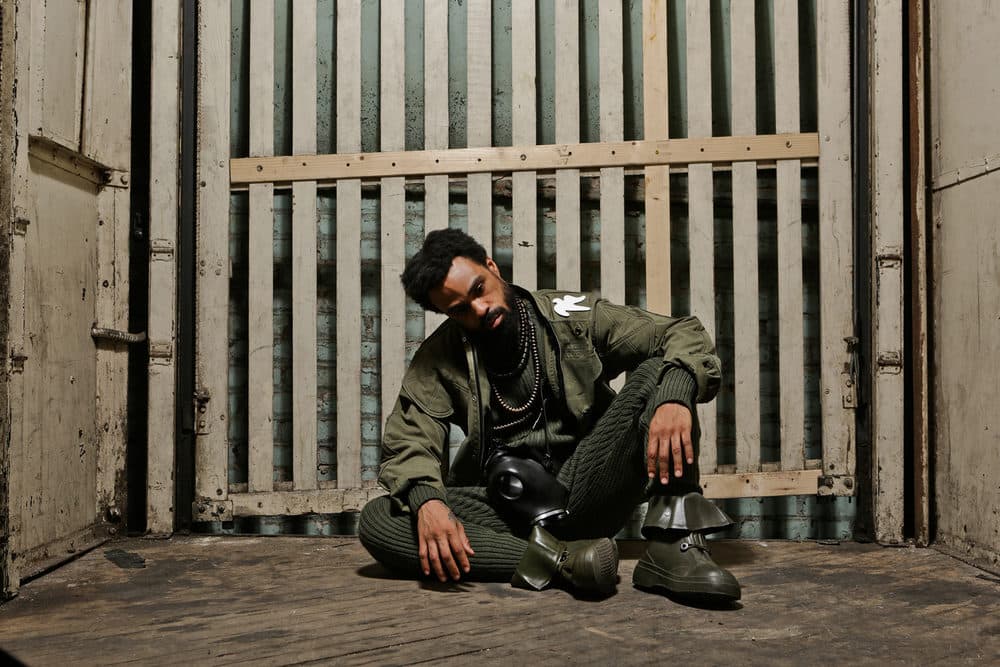 Being relegated to the Neo Soul box doesn't really do Bilal's music justice. It's a sonic landscape boasting a topography that changes and transforms over the years. His debut album "1st Born Second" featured some of the most high profile black artists of the '90s and early 2000s including acts like the Soulquarians, Dr. Dre and J Dilla and firmly established Bilal as a defining force in the R&B industry.
On the other hand, his second album "Love For Sale" was shrouded in controversy and eschewed by his label because it deviated from the sound of his previous project. Bilal handled most of the production on "Love For Sale," incorporating more live instrumentation. When the album was leaked in its entirety, the label shelved it.
The experience pushed Bilal to write music solely for himself. "Because the music was so good, it kind of created a life of its own," he said. "It broke away into a space where I was able to be free to do what I wanted to do."
This spirit of creative resilience and resistance remains a cornerstone in Bilal's work. Songs like "Maniac" and his Grammy Award-winning work on Kendrick Lamar's "These Walls" all challenge the narratives of white supremacy and violence while centering the black experience. Bilal's music is a reflection of the current cultural landscape but he points out that, "I don't want to sit down and be like 'OK now I'm gonna make more freedom songs.' It comes organically. But that is my purpose, to speak truth to power."
Bilal places an emphasis on the word "organically." It's a critical aspect of his music because it gives his sound its infamous unpredictability. "Sound is always changing," he pointed out during the interview. Even fans who've been listening to his music since its genesis can never be sure of which Bilal they're going to get from project to project. His music is fluid and mercurial, with undercurrents that shift as often as the tides. "I feel like I'm a scientist. I'm playing with all the different elements of sound," he said.
The result is music that's ceaselessly morphing while remaining a still life, an aural painting of our cultural landscape. The way the paintings in the Isabella Stewart Gardner Museum give a snapshot view into times past, Bilal's music provides a way to experience and relive a wide breadth of experiences garnered over the past two decades.
Bilal's sound teaches us resistance and the integral importance of individuality while also demonstrating the transformative power of having missteps. "A lot of my music is just beautiful mistakes," Bilal emphasized. "A bunch of mistakes will turn into a beautiful piece of art, it'll turn into gold."