Mariners Urged To Take Heed After Barge Accident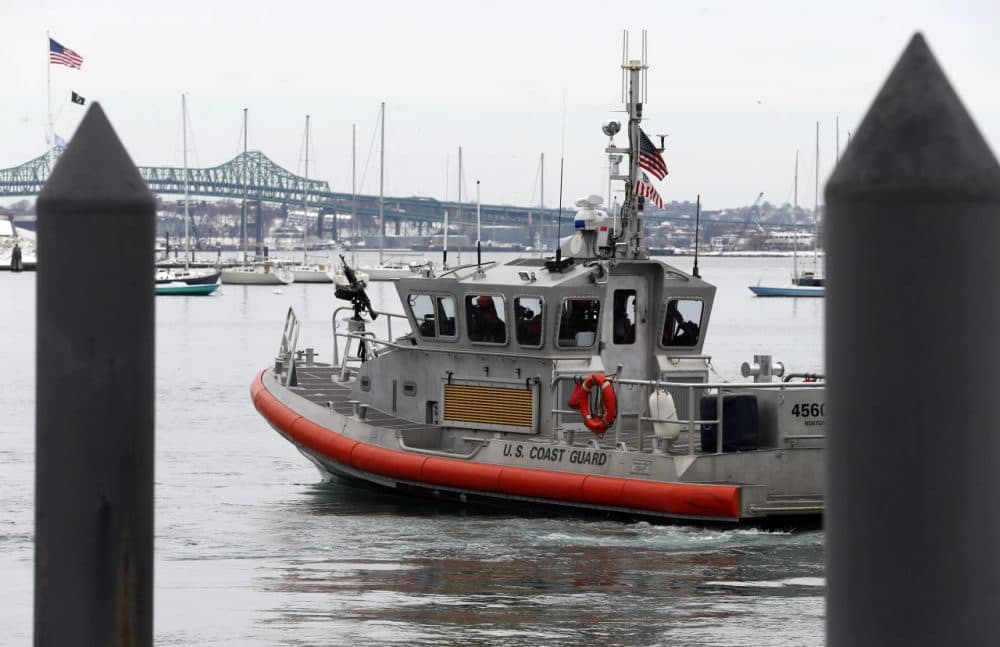 This article is more than 2 years old.
The U.S. Coast Guard warned mariners Monday morning to use extreme caution in and around Boston Harbor after a barge loaded with construction equipment, diesel fuel and hydraulic oil capsized and possibly sunk off Nahant on Sunday.
While Big Jake was being escorted to Hull, two more barges broke free. Tug boats were able to locate and secure three of the four adrift barges, the Coast Guard said, but the fourth "capsized and possibly sank two miles southeast of Nahant."
The barge that is thought to have sunk was carrying construction equipment which was loaded with up to 500 gallons of diesel fuel and 400 gallons of hydraulic oil, the Coast Guard said.
Coast Guard Cutter Key Largo remained near the last known position of the barge through the night and the Coast Guard said Massachusetts State Police and Boston Harbor pilots planned to use sonar Monday to locate the barge.
The Coast Guard said the Port of Boston remains open Monday, but advised mariners to use extreme caution in the area.
"The Coast Guard recommends no vessels transit the North or South Boston Main Channels until further notice and report any sighting of the barge or debris to the Coast Guard Sector Boston command center at 617-223-3201," the Coast Guard said.