Forecast: Cold And Dry The Rest Of The Week
This article is more than 4 years old.
The weather gods have given meteorologists around New England a bit of a break, with no storminess for the foreseeable future.
That said, there is going to be a low pressure area moving off the southeast coast late this week and we will have to keep an eye on it to be sure that it doesn't decide to head back toward New England early next week. I doubt it will, but it's something interesting to watch.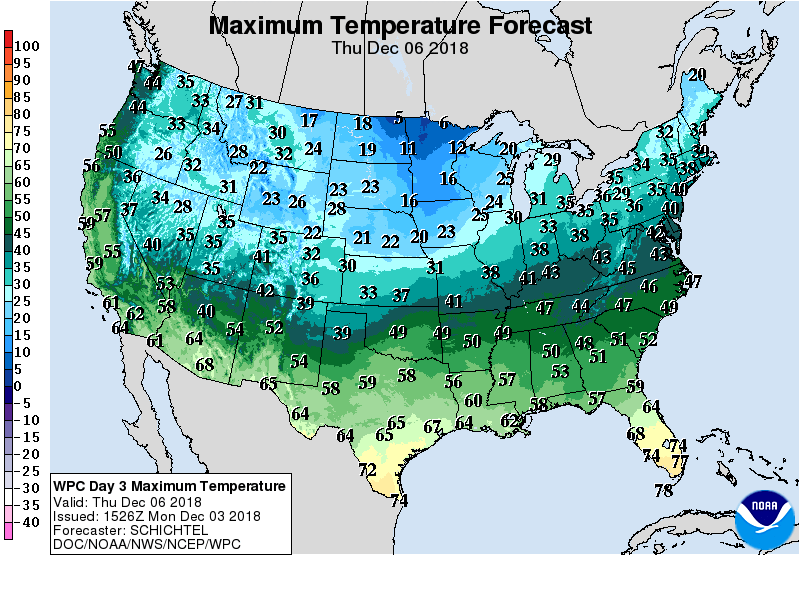 The biggest weather variable you'll notice over the next several days is the cold. Temperatures this time of year should be getting into the 40s, but we will remain in the 30s for the next seven days.
This is going to allow the ground to continue to freeze up. It does turn milder in another week or so. Does the ground thaw again or this is a permanent freeze? It's open to debate. Typically the ground does start to freeze this time of the year so if you haven't put driveway stakes in yet, you might want to do it.
Even if the dry weather continued through the rest of the month this would still end up a wet year. It's not unusual for the storming to take a break in a stormy pattern as the atmosphere often takes a rest. The same thing is going to happen with the cold next week, as a moderating trend takes place. This could last for a week or more and gives us a green Christmas, but this is still something we need to evaluate.
You can follow my updates here and on Twitter @growingwisdom.
---
Tuesday: Sunshine and chilly. Highs 35-40.
Tuesday Night: Clear and chilly. Lows 17-24.
Wednesday: Sun and clouds. Cold. Highs in the lower 30s.
Thursday: Sunshine and unseasonably chilly. Highs 34-49.
Friday: Chilly with sunshine. Highs within a few degrees of 37.
Saturday: Dry and cold. Mid-30s.
Sunday: Cold, some clouds. Mid-30s.