Sources: Deval Patrick Will Not Run For President In 2020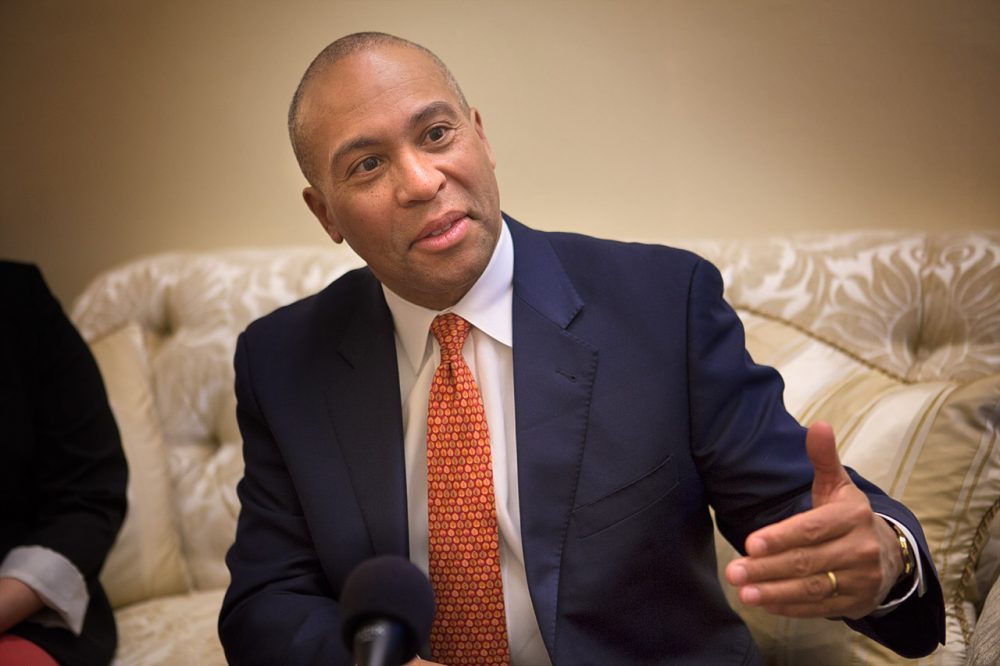 This article is more than 2 years old.
Former Massachusetts Gov. Deval Patrick will not run for president in 2020.
Sources tell several media outlets, including NPR and State House News Service, that Patrick has informed advisers and supporters of his decision — and he will make it official soon. Politico first reported Patrick's decision.
Sources have not disclosed Patrick's reasons for his decision to opt out of the race.
Having been cheered on by friend and former President Obama's political network, Patrick acknowledged that he was taking a look at running for the Democratic nomination in 2020, calling for a future-looking, positive message from his party.
Patrick was one of several Massachusetts Democrats who have expressed at least some interest in running for president, including Sen. Elizabeth Warren and former Secretary of State John Kerry.
The state's first black governor, Patrick joined Boston-based Bain Capital, overseeing a fund investing in socially responsible companies, after leaving office in January 2015. He served two terms as governor.
With reporting by State House News Service
This article was originally published on December 05, 2018.