5 Things To Do This Weekend, From Kinetic Sculptures To Twyla Tharp
This article is more than 4 years old.
Kinetic sculptures, boundary-pushing opera, the great choreographer Twyla Tharp — that's just a sampling of what's on tap for things to do this weekend:
Twyla Tharp: 'Minimalism and Me' | Thursday, Dec. 13 - Sunday, Dec. 16 | ICA, Boston
It's hard to overstate the impact the choreographer Twyla Tharp has had on the world of dance. Now she reflects back on her pivotal, minimalism-informed work of the '60s and '70s in a lecture interspersed with performances by members of her dance company.
---
David A. Lang: 'Flights of Fancy' | Through Jan. 27 | Boston Sculptors Gallery
When Wayland artist David A. Lang died unexpectedly last year, he left a hole in the Boston art scene, where he was admired for his work and his kindness. The Boston Sculptors Gallery, of which he was a member, presents a retrospective of his delicate, whimsical, occasionally mobile sculptures. (Read Pamela Reynolds' feature on the artist.)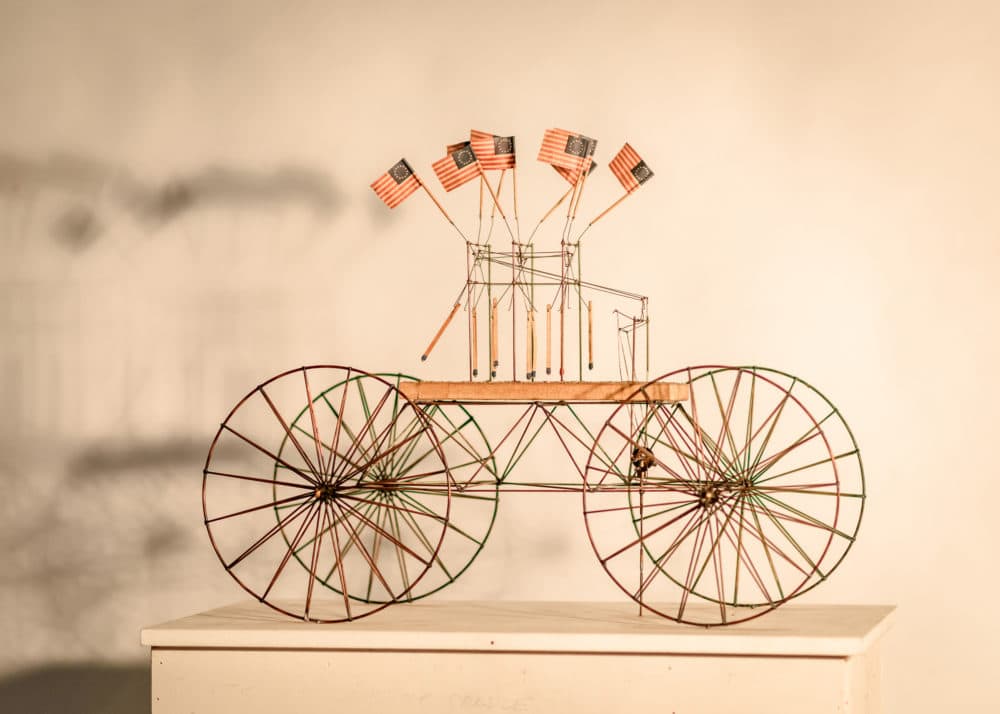 ---
Run AMOC! Festival | Friday, Dec. 14 - Sunday, Dec. 16 | American Repertory Theater, Cambridge
The second annual Run AMOC! Festival, presented by the American Modern Opera Company, features four new pieces, including a dance/music/spoken word riff on caregiving called "Take Care," and the entirety of John Cage's seminal "Sonatas and Interludes" for prepared piano.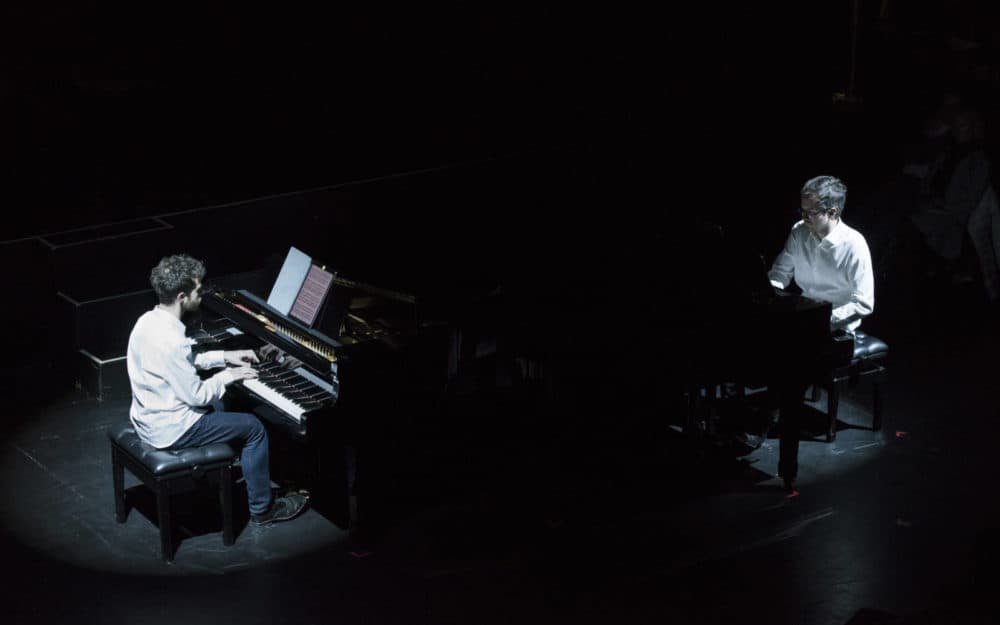 ---
'NutCracked/Gumdrops & The Funny Uncle' | Friday, Dec. 14 - Sunday, Dec. 16 | The Dance Complex, Cambridge
For two subversive takes on Christmastime, check out the Dance Complex's double feature. First, Peter DiMuro's Public Displays of Motion presents stories of chosen and LGBTQ families with selections from "Gumdrops & the Funny Uncle." Then David Parker and The Bang Group brings its irreverent sensibility to excerpts from its re-imagined "Nutcracker," "Nut/Cracked."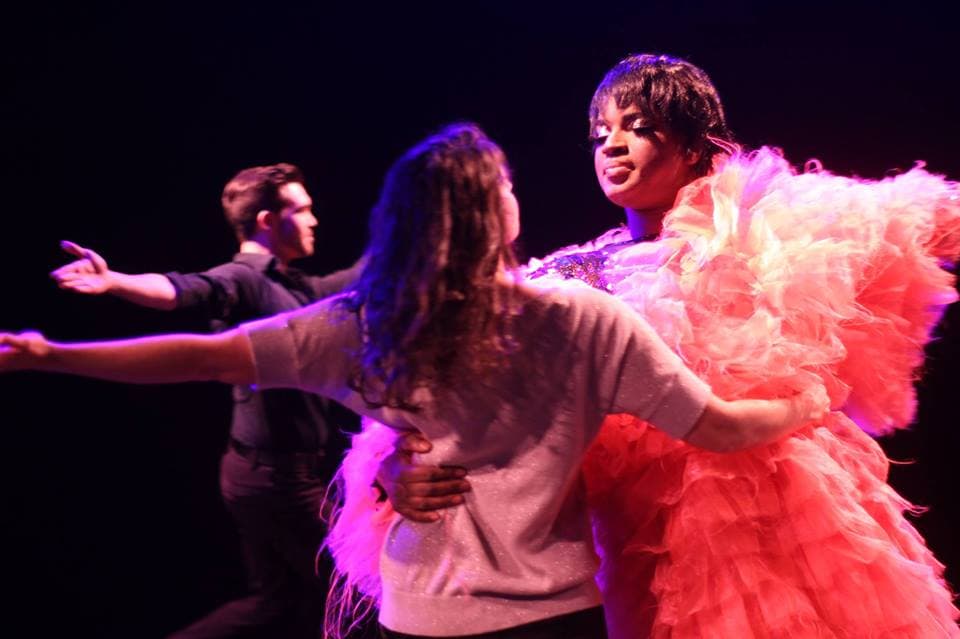 ---
'A Christmas Carol' | Through Dec. 30 | Central Square Theater, Cambridge
The Central Square Theater advertises music, merriment and puppets in its production of Charles Dickens' "A Christmas Carol," which as far as I'm concerned is a guaranteed fun time for all. Kids and families welcome. (Here's our guide to other holiday performances we'd recommend this season.)