Cambridge Startup Says It Will Take $500M From Saudi-Backed Investor Despite Khashoggi Murder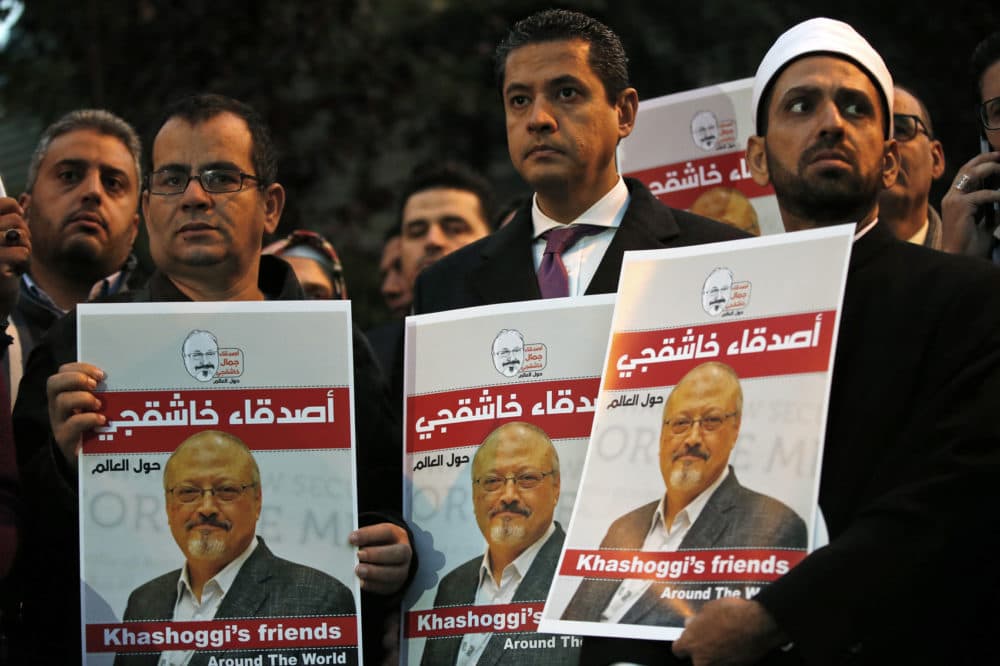 This article is more than 4 years old.
A co-founder of Cambridge Mobile Telematics says the murder of journalist Jamal Khashoggi was a "crime against humanity," but the local startup nevertheless felt comfortable accepting $500 million from a venture fund whose largest backer is the Saudi government.
"Our focus was on making the world a better place with our partner and with our investor," said Hari Balakrishnan, CMT's chief technology officer.
CMT on Wednesday announced the mega investment from the Japan-based Softbank Vision Fund, a $100 billion fund that derives 45 percent of its money from Saudi Arabia's Public Investment Fund.
Senators briefed by the CIA said earlier this month that the agency has concluded Saudi Crown Prince Mohammed bin Salman ordered the October assassination of Khashoggi, a Washington Post columnist.
In an interview, Balakrishnan said it is fair to question CMT's choice to partner with the Saudi-backed Softbank Vision Fund, but said the company was satisfied by Softbank's public condemnation of the Khashoggi killing. Balakrishnan also emphasized that CMT is not partnering directly with the Saudi government.
"Our investment is from the Softbank Vision Fund, and they are a leading investor in technology," he said. "They have a very shared vision with us. They believe in our vision for the future of mobility and working toward a world that's safe for mobility. So our focus has been on the partner that we will be working with, and they are world-class."
CMT makes a mobile app and device that monitor driving behavior. Individual drivers can use the tools to reduce bad habits, such as texting behind the wheel. Insurers and companies that own fleets of vehicles can use CMT products to track the drivers they cover or employ.
"The ambition for the company — our vision and mission — are to make the world safer," Balakrishnan said.
CMT employs about 70 people, he said, and will use the investment to hire more workers.
The company originated in MIT's Computer Science and Artificial Intelligence Lab. MIT concluded this month that it has no "compelling case" to cut ties with Saudi Arabia. The university is one of dozens in the U.S. that accept funding from the Saudi government.