Vikings, baking powder and poets: Boston's long and confusing history with Leif Erikson
If you were to believe a small plaque on the grounds of Mount Auburn Hospital in Cambridge, you'd think there was a time when the Vikings sailed the Charles River.
But there's a reason you didn't read that story in your American history books.
The plaque, which can be found if you walk along Fresh Pond Parkway with Gerry's Landing Road to the left, reads, "On this spot in the year 1000 Leif Erikson built his house in Vineland." One of our readers asked why the marker is there, and it turns out the plaque is not the only nod to the renowned Viking explorer that Greater Bostonians could spot across the region.
So we set off to break down the long timeline of Massachusetts' complicated, largely unproven and definitely unorthodox infatuation with Erikson and Viking heritage.
986: Erikson left Iceland after his father was banished around this year. This led the family to travel west and become the first colonizers of Greenland.
1000: On a voyage heading back to Greenland, Erikson discovered a new area, which he named Vineland for its grapes. Vineland is now thought to be somewhere along the North American coast.
1492: Christopher Columbus "discovered the New World" — about 500 years after Erikson's discovery of Vineland.
1524: Italian explorer Giovanni da Verrazzano set sail in the vicinity of the Hudson River to find the lost city of Norumbega — a legendary settlement in northeastern North America that appeared on many maps from the 1500s. He didn't find it. Other explorers searched in Maine, to no avail. English sailor David Ingram claimed to see Norumbega near what we now know as Boston Harbor.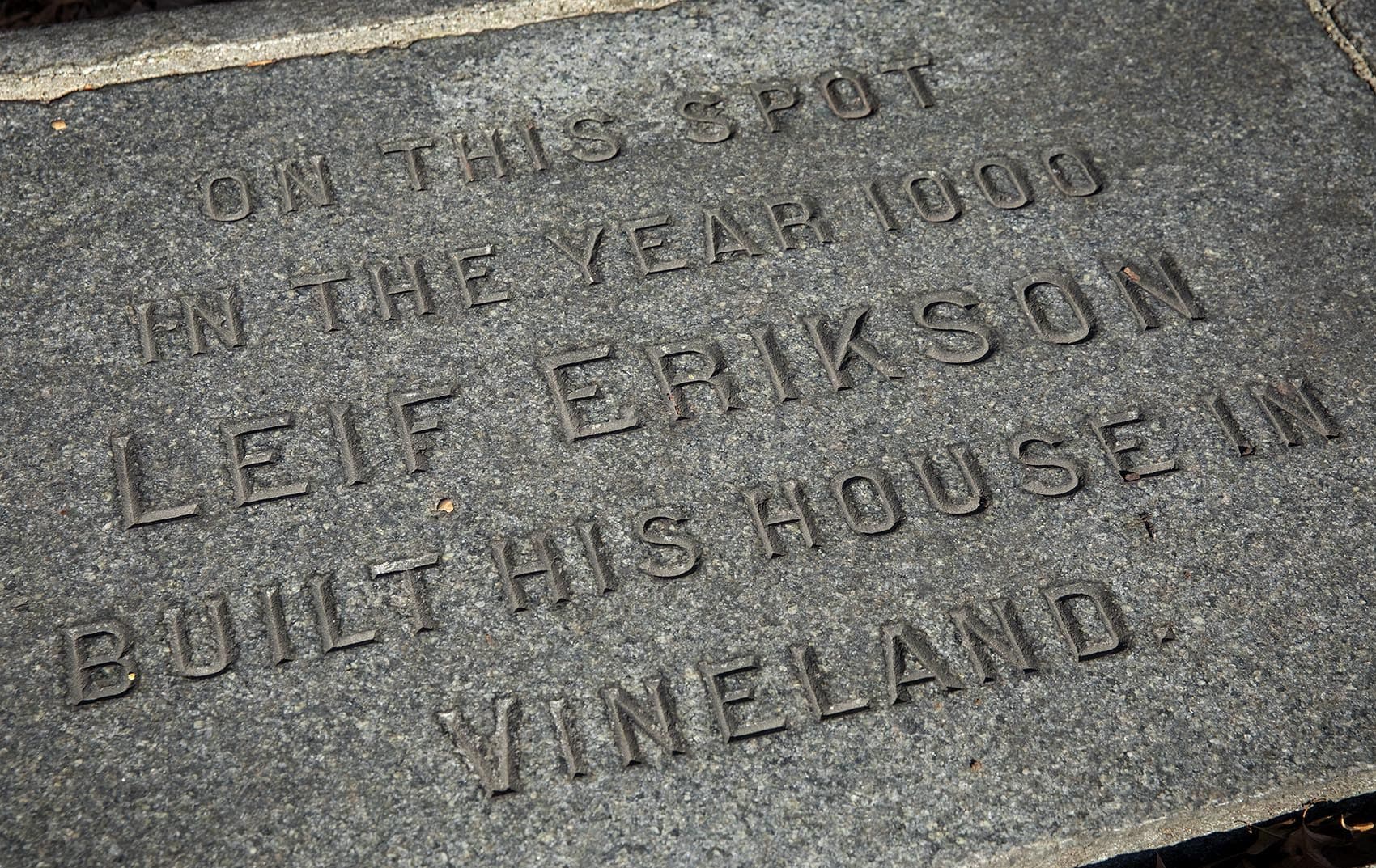 1837: Danish scholar Carl Christian Rafn published his book "Antiquitates Americanae." In his work, he explained his hypotheses around the Vikings' presence in New England. His writing also led to speculation that the markings on Dighton Rock in Berkley, Massachusetts, were symbols from the Viking alphabet, known as rune lettering. Though there is still a mystery around the markings, its ties to Vikings are now seen as doubtful.
1841: Boston poet Henry Wadsworth Longfellow published the ode "The Skeleton In Armor." In the work, Massachusetts is the home of his Viking protagonist, which makes sense seeing as Longfellow was an avid believer of Rafn's theories. (This is also not the first time Longfellow mixed history and his romantic ordeals in his work — just look at "Paul Revere's Ride.")
1856: A Harvard chemist named Eben Norton Horsford created and patented the first modern baking powder. This is how Horsford made most of his fortune, which he would later spend looking for the lost city of Norumbega and honoring Vikings. He was convinced Norumbega and Vineland were the same place, and that they were located in Boston.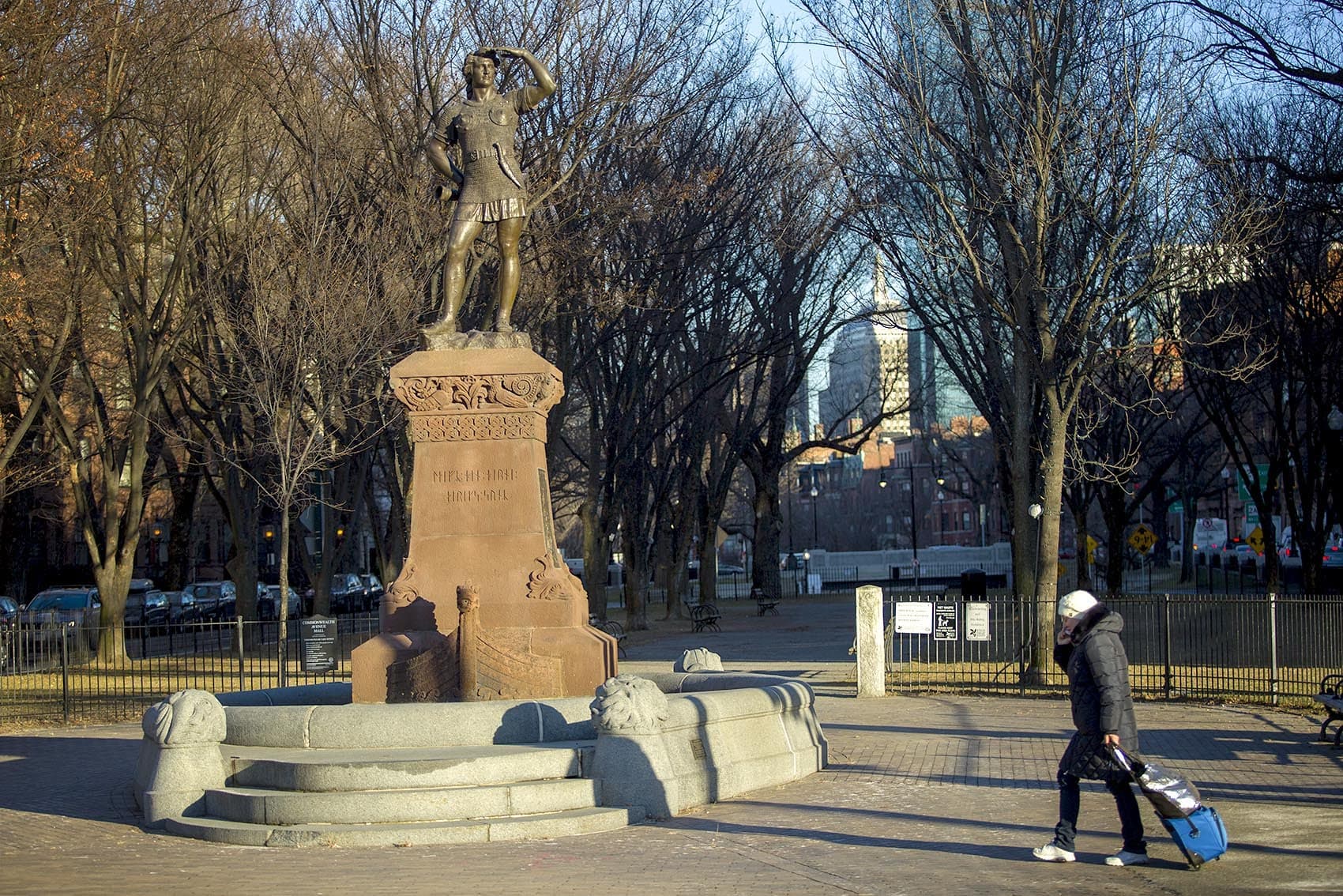 1877: Longfellow and other Boston elites who rallied behind Rafn's school of thought came up with the idea to commission a statue to honor Erikson, according to the Needham History Center and Museum. It was met with opposition because of a lack of evidence to support their claims, and the statue was not made.
1887: Horsford decided to commission the statue honoring Erikson with his own fortune. It still can be found on the Commonwealth Avenue Mall. This statue was one of the first times that Erikson was portrayed as a young, modern explorer instead of a rugged warrior. The goal was to make Erikson a hero that Boston residents could relate to, Needham's History Center and Museum explained.
1888-1889: Horsford's obsession with Erikson and Viking history intensified. He claimed to discover the foundation stones of Erikson's house conveniently around the corner from his Cambridge home, according to The Boston Globe, and he marked the spot with a plaque.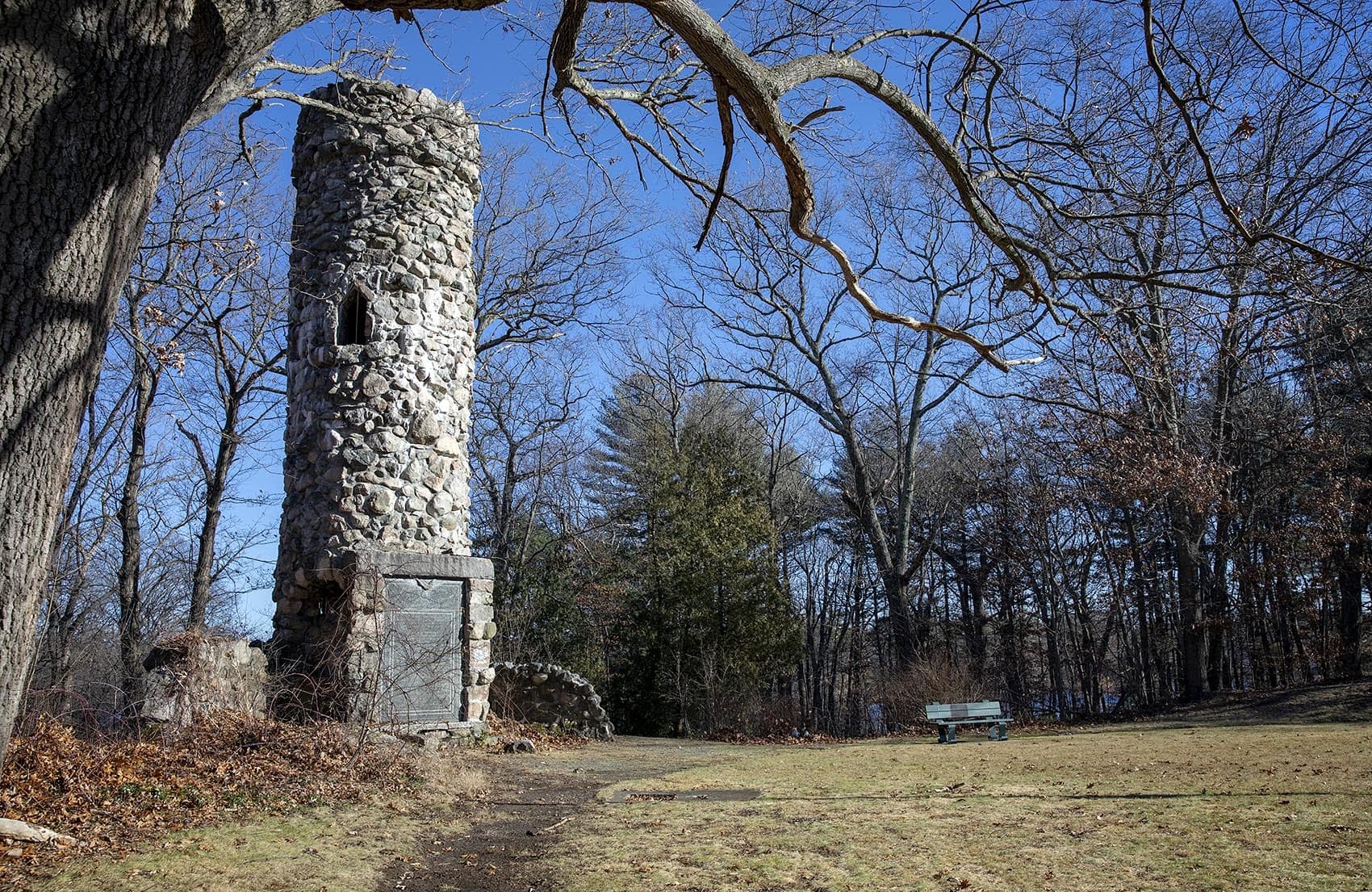 1890: Horsford claimed that he found Norumbega on the banks of the Charles near Weston, even though there was no proof or artifacts at the location. He built the Norumbega Tower on the site and placed a large plaque on the side to outline his theories of the settlement.
1960: Archaeologists discovered artifacts from a Viking settlement at the tip of Newfoundland. This showed that a small community of Vikings did beat Columbus to North America.
But whether those Vikings traveled as far south as Massachusetts is still unproven.
This article was originally published on December 27, 2018.