Today's Weather: Cold Weather Continues
This article is more than 4 years old.
The weather last night continued to be unsettled as a storm system wrapped up to our north across portions of Maine and will move up into Canada today. This system has brought a variety of weather to the region including rain, freezing drizzle and snow. There can still be some slick areas this morning so be careful if the temperature in your area remains below freezing early.
As the storm pulls away and becomes stronger in Canada, winds will increase today and become very gusty.  Some power outages are possible with minor tree damage.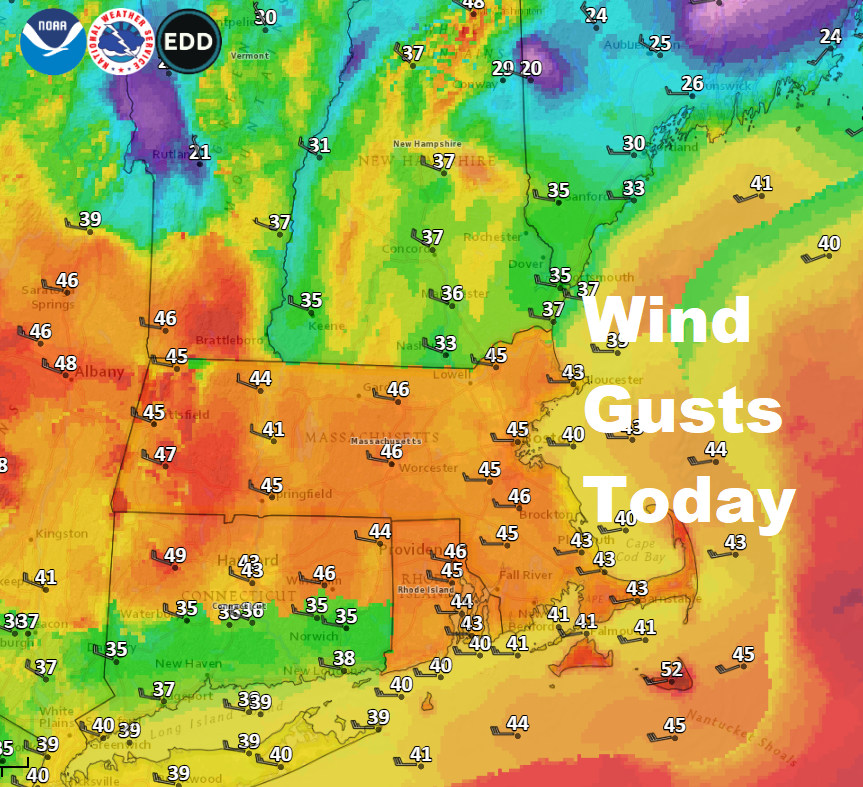 As storms move to the north in this part of the country they generally don't produce a lot of precipitation. However the wrap-around moisture can sometimes bring snow showers. While not a high likelihood, I will add in the chance for snow showers tomorrow mostly north of the Mass. Pike and on into New Hampshire.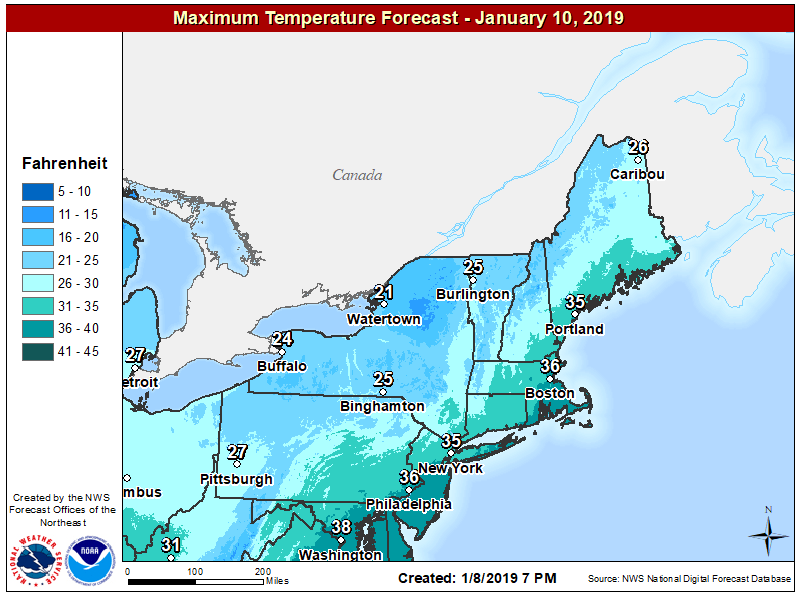 The big effect from this particular weather system is that it will draw down cold air and bring the coldest temperature since Thanksgiving. It's hard to believe, but we haven't put two days in a row where the temperature hasn't broken 30 degrees since last winter. That's kind of amazing considering how chilly it was during the middle of November. Starting tomorrow, temperatures will likely stay below freezing, in the 20s, for at least 3 days.
You might have heard the potential of a storm on Sunday. As I mentioned a couple of days ago, we will need a little more time to know whether or not this is going to impact New England, but presently it looks to me like there's a high likelihood that this will not affect the region and we will just continue to be cold and dry.
If you are wondering, until the overall jet stream changes, we're not going to see any prolonged cold or major snow storms.
You can follow my updates here and on Twitter @growingwisdom.
---
Wednesday: An early shower, still some slick areas early. Blustery and mild. Highs 40-44. Sunshine mixing with clouds.  Winds could be damaging for some areas with scattered power outages.
Wednesday Night: Clouds, chilly still brisk. Lows 22-29.
Thursday: Clouds and a few breaks of sunshine. Blustery. Highs in the mid-30s.
Friday: Sunshine and a few clouds. Cold. Highs in the 20s.
Saturday: Cold and dry. Highs in the 20s.
Sunday: Watching a possible storm. Cold.