Today's Weather: Cold Air Retreats
After the coldest day of the winter so far, temperatures will moderate for Tuesday with readings in the 20s. This is ahead of a milder flow of air. That change in wind direction which will boost temperatures into the 40s and even 50s will make it feel a bit like spring by the time we get to Thursday. That's when our next storm system brings rain, not snow.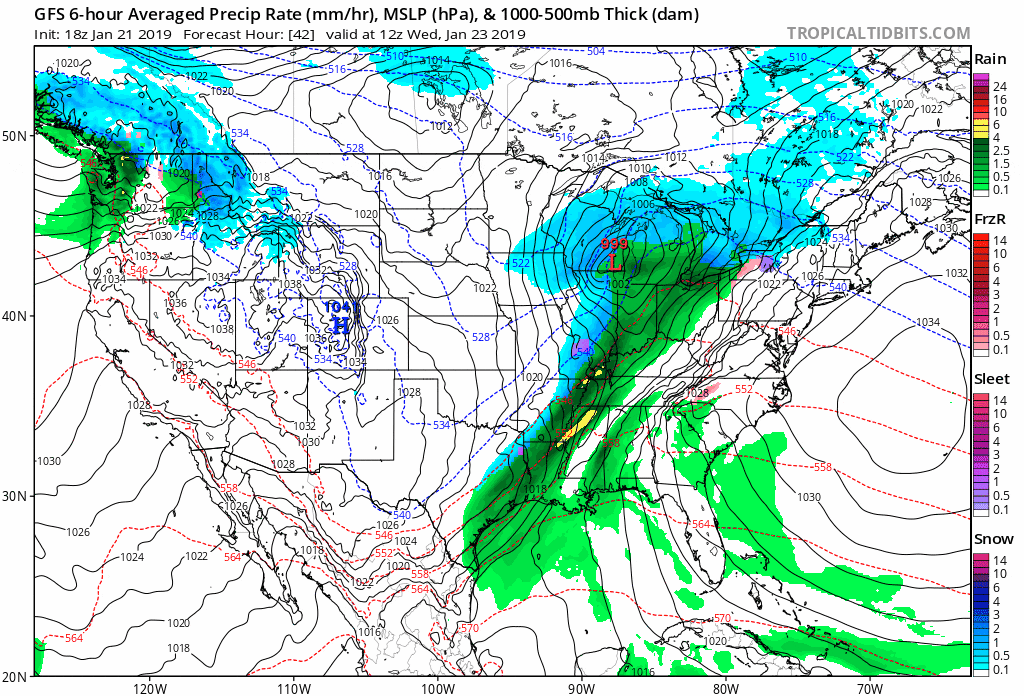 The overall pattern looks transient — neither the warm nor the cold hangs out for very long. We won't see any major warmth, but we could see some deep cold from time to time.
With all of these changes the atmosphere is actually rather volatile and it's not going to surprise me if the forecast changes from partly sunny with a few flurries to some sort of bigger storm over the next seven to 10 days. When the atmosphere is this active very small changes can make a big difference in our sensible weather.
I'm not expecting any precipitation until sometime later Wednesday when there could be a few showers. By Thursday the mercury goes even higher and some of us will hit 50 degrees — a good chance to clean up any of that residual ice.
Temperatures will fall back to the 30s for the end of the week and right now we will have to keep an eye on any potential storms for the weekend.
You can follow my updates here and on Twitter @growingwisdom.
---
Tuesday: Sun and some clouds. Highs in the mid to upper 20s.
Tuesday Night: Clear then clouds and not so cold. Lows 14-19.
Wednesday: Some rain or a brief mix with snow showers, then milder. Highs 38-42.
Thursday: Showers and mild. Highs in the 40s to mid-50s.
Friday: Sun and clouds. Highs in the mid-30s.
Saturday: Chilly with lots of sunshine. Highs in the 20s.