Rep. Moulton Taking A 'Serious Look' At 2020 Presidential Run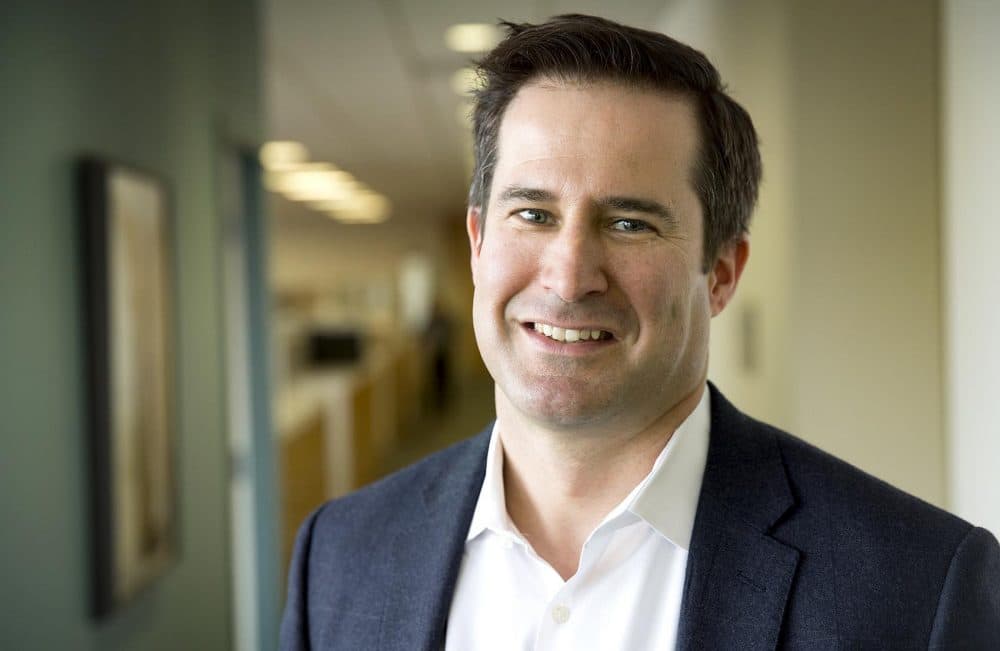 This article is more than 3 years old.
U.S. Rep. Seth Moulton could be adding his name to the already expansive list of 2020 presidential contenders.
Moulton's spokesperson told WBUR on Monday that the congressman is "taking a serious look" at running for president in 2020, though he has not yet created an exploratory committee.
Moulton has long been rumored to have 2020 presidential interests, but officially told BuzzFeed News Monday that he would be exploring a run.
---
Like what you're reading? You can get the latest political news (and other stories Boston is talking about) sent directly to your inbox with the WBUR Today newsletter. Subscribe here.
---
Moulton is now in his third term in the House. He has driven efforts to get younger lawmakers and veterans into Congress and helped lead the now-failed effort to find someone other than Rep. Nancy Pelosi to become speaker of the House.
The 6th District congressman's possible entry into the race comes as the 2020 field is getting more and more crowded, seemingly by the day. Sen. Elizabeth Warren officially kicked off her long-expected 2020 bid on Saturday. Minnesota Sen. Amy Klobuchar officially put her hat into the ring Sunday.
When asked by BuzzFeed what he would bring to such a crowded Democratic candidate field — which currently stands at 11 people — Moulton cited his four tours in Iraq with the Marines:
"I think it would be valuable to have a commander in chief who's had to make life-or-death decisions before. I think we need someone who you know, for whom standing up to a bully like Donald Trump isn't the biggest challenge he or she has ever faced in life," Moulton answered. "And I think we need leaders who are focused on the future. Who are respectful of the past but are ready to turn the page, and chart a bright new course for this country."